Spring is finally here, which means warmer temperatures! If you're planning a picnic, there are plenty of places in the UK to explore. Here are three of the best.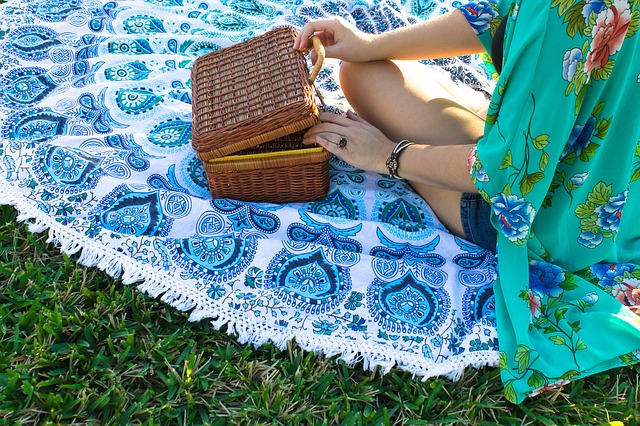 1. The Lake District
Famous for its miles of open green spaces and rugged landscapes, the Lake District is a great place to visit with your hamper. This huge national park is one of the most visited tourist destinations in the UK, but because of its size, you'll always find a quiet spot for a bite of lunch. The Lake District is famous for its stunning panoramas and waterside views. Why not come here with your favourite snacks, sit back and watch the world go by?
Want to make a holiday out of your trip? You'll find loads of accommodation options in the Lake District, including bed and breakfasts, campsites and four-star hotels. There are also local towns that you can visit to pick up ingredients for your hamper, many of which have farmers markets. If you are interested in looking at some new  picnic baskets then lovepicnics is a good place to start.
2. The Botanic Gardens
Glasgow is a bustling metropolis with loads of bars and restaurants and clubs. It's also a great place to have a picnic. Why not head to the famous Botanic Gardens? Here you will find a wide range of plants and flowers, as well as secluded spots to eat. Make a day of it and bring your favourite ingredients and foods with you. This is also a great place to take a photo. The Botanic Gardens are a must-see for anyone who wants to escape from the hustle and bustle of Scotland's biggest city. You can purchase food for your picnic from one of the many local supermarkets and shops that surround the Botanic Gardens.
3. Regent's Park
Regent's Park in north-west London is one of the biggest parks in the UK, with a whole host of things to see and do. You can come here for a picnic, too. There are plenty of spaces to sit down and enjoy a meal, and you'll be surrounded by ponds and towering trees. Best visited in the spring and summer, when the temperatures increase, Regent's Park is a great place to have a picnic if you are visiting London's cultural sights. Nearby London Zoo is just a short walk away, and you can jump on a Tube and visit the capital's other iconic landmarks, such as the Palace of Westminster, Buckingham Palace, Oxford Street and the South Bank. Regent's Park provides you with a little bit of respite from one of the world's busiest cities.