Living in the UK, we have the rest of Europe at our feet for when we want a weekend away or even a long summer holiday, there's plenty of options available.
Having children does inevitably change the way you plan your holidays, so quite often I will look for what attractions are in the area of the hotel/campsite and this mainly includes amusement parks.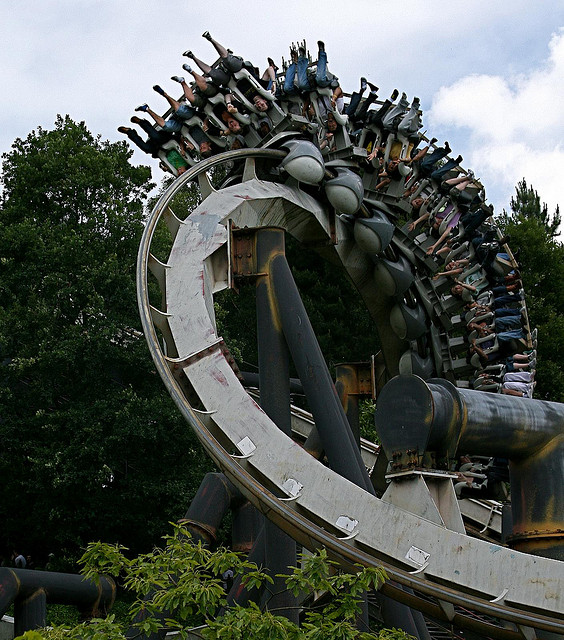 Here's my top choices for the best amusement parks in Europe…
UK
Staying true to home, Alton Towers in my opinion is the best park in the UK, it' offers a wide array of rides for all ages and is constantly growing to add new attractions to its site.  Also one of the good things I like is that it offers 2 different sorts of hotel options in Splash Landings and its own Alton Towers Hotel.
GERMANY
Heide Park is based within Soltau, Lower Saxony in Germany and is one of the biggest amusement parks in the country.  Soltau is a quaint mid-sized town about an hour from Hamburg and 3 hours from Berlin, so within easy driving distance of one the main cities in Germany.  New for 2014 is Germany's first wing coaster 'Flight of the Demons' 🙂
FRANCE
Possibly the most famous amusement park in Europe and probably the world are the Disney Resorts and Disney Land Paris based just outside the city.  I haven't yet been to this resort but did go to Disney World in Florida and we had an amazing time!  The Paris version offers a quick cheaper alternative should you not have the time to travel to the US and quite often has discounts throughout the year too.
SPAIN
Based only 1 hour away from Barcelona, PortAventura is Spain's best amusement park.  The park hosts the normal rollercoaster type rides but also has its own Aquatic Park and 4 hotels to choose from should you wish to stay on site.  Being based in Spain , you do have the added benefit of the weather being pretty good most of the year round and is near the seaside so probably offers the best for kids entertainment.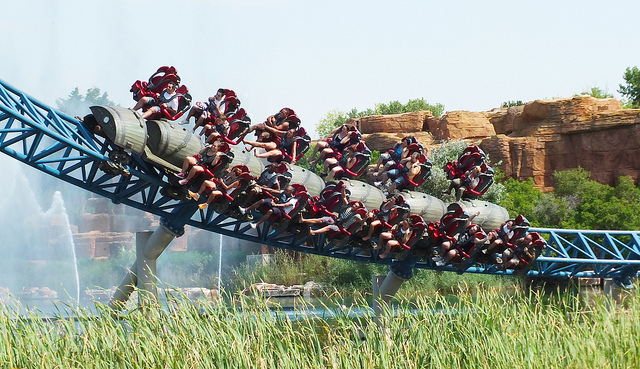 A few other parks worth a mention are Tivoli Gardens in Denmark, Europa Park in Germany, Efteling in The Netherlands and Liseberg in Sweden all very good and within easy reach of the countries main cities.
Have you been to any of the Amusement Parks mentioned, if you've been to any of the others, which ones would you recommend and why?
photo credit: Philip Morris via photopin cc
photo credit: Ludo29880 via photopin cc