Being a dog owner I wear wellies on a daily basis, even more so now that winter is here.  But I'm always on the look out for boots that also keep your feet warm as well as perfectly dry.  Wellies in the past I've had have failed on both after a while and the last thing you want when on a cold and wet dog walk is to have cold and wet feet also!
I have already tried wellies that have a neoprene lining so know that this is probably the most essential bit of info to look out for when buying a new pair of boots.  Yes they may cost more than your supermarket wellington but it's certainly worth the extra ££'s for the added comfort and of course the durability of the boot you are buying.
The Arctic Adventure boot from The Original Muck Boot Company should tick all the right boxes when you are looking to buy a new pair of wellington boots.
"Designed to keep even the most experienced explorer's feet warm in temperatures as low as -30ºC.  These cosy fleece lined Wellington's have the signature Muck Boot neoprene stretch fit cuffs, keeping warm air in and cold air out whilst helping the boot stay snug to your calves.  100% waterproof, lightweight and flexible boots with a 2mm thermal foam insole for additional warmth plus an EVA moulded mid-sole cushions every step and moulded out-sole provides the sturdy and durable protection that good winter boots should provide."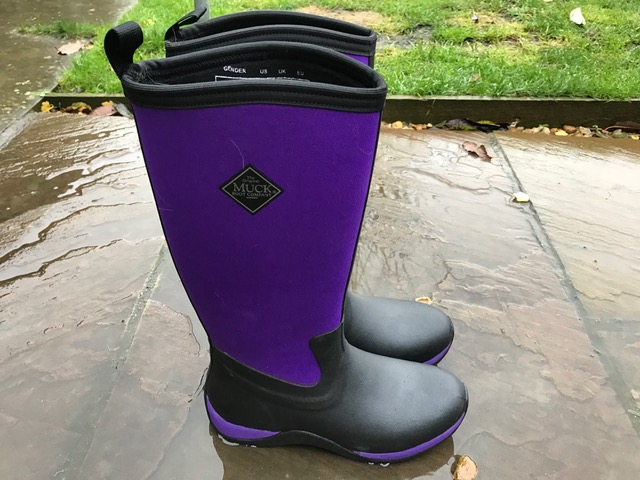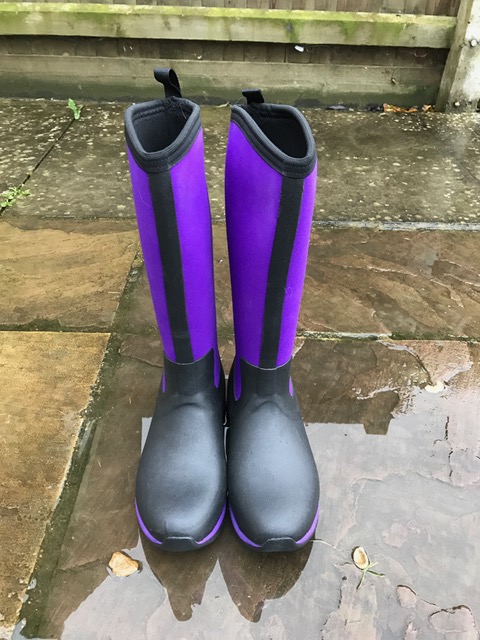 The fit and feel of this boot certainly lives up to the description, they're incredibly comfortable to wear and can withstand a long distance walk with no bother.  I'm yet to test in arctic conditions as yet but they stand up well to the mud and puddles I experience on a day-to-day basis on my local dog walk no bother!
They are probably a bit brighter than I would normally wear to be honest, however there are many different colour combinations you can choose from should the purple not be to your taste.
Here's a short video courtesy of The Original Muck Boot Company…
So far I have been impressed with the Arctic Adventure boot and look forward to testing them further when the winter weather properly arrives!
The Arctic Adventure boot from The Original Muck Boot Company is currently available at R.R.P of £90 which compared to other neoprene boots on the market is very reasonable.
*I was sent a pair of boots for the purpose of this review, all thoughts and opinions are my own.