BeWILDerwood is an adventure park in Norfolk and somewhere I've seen advertised on many a trip to this area but hadn't actually been!  BeWILDerwood is located near the popular Norfolk Broads and close to the village of Hoveton set within vast woodlands.
BeWILDerwood is currently staging The Glorious Glowing Lantern Parade in the run up to Halloween and its final event of the year before it shuts its doors for the winter months.  The Lantern Parade is a lovely event and is running daily up to Sunday 30th October.
We were invited to experience the Lantern Parade and indeed the park itself as we have never been before.  We arrived mid afternoon as we knew that we had to wait till dark for the Lantern Parade and I wasn't sure how long we would need in the park itself.  It turns out that we could have easily have spent the whole afternoon playing and exploring the different tree houses that were dotted around.
I was initially worried that my eldest being 10 years old may feel a little too old for the park but he enjoyed it as much as the 8 yr old!  And of course I explored every part of the park the same as them so it really does suit all ages.
Our favourite area of BeWILDerwood has to be the Skymaze, as the name suggests the Skymaze is essentially a maze in the sky, with lots of different bridges and pathways to take to try to find the highest point of the maze.  We also spent a lot of time in the den building area because lets face it, you're never too old to build a den!!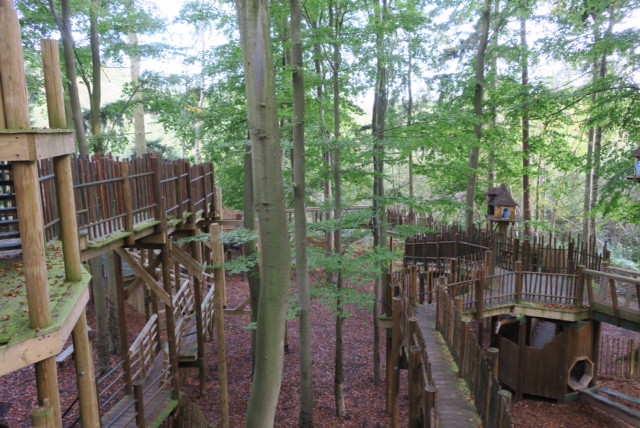 Along with tree houses there's also different playground equipment dotted around, from a swing where you can fit 3 people on to a slides ranging from steep to very steep!!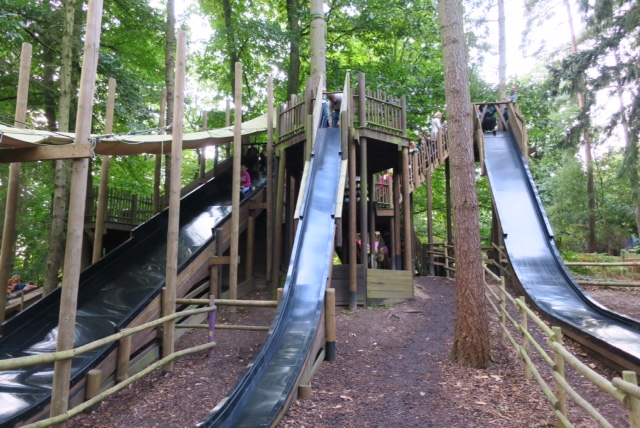 The whole park is under the canopy of the trees so you don't even have to worry if it's raining as you'd be pretty much sheltered.
Also on offer are three eating places, a quick grab a snack one and then one here you're able to grab hot food and whilst we only had cold snacks I did peer over some people who were eating the hot food and it did look tasty.
As well as exploring the tree houses, you need to keep an eye out for the characters of the BeWILDerwood stories (which are available to buy in the gift shop) and don't forget to look up!  There's so much to see here that you can easily miss something, so don't rush around, take your time 🙂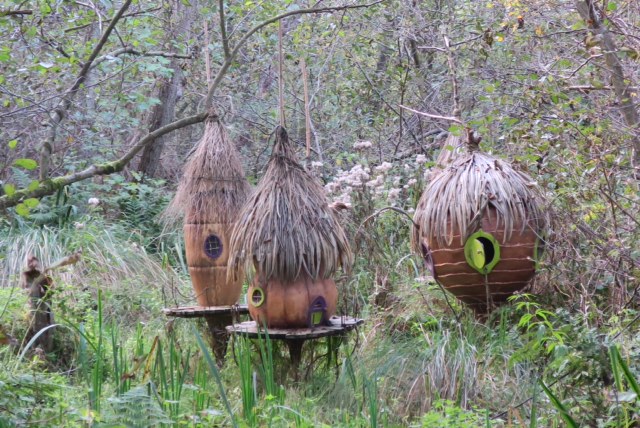 The Lantern Parade starts at around 5:30-6pm (or dusk) and takes you on a walk back through the park with extra things to look out for, it's amazing how different the park felt by being transformed into a mystical place, it was a great end to a fabulous day.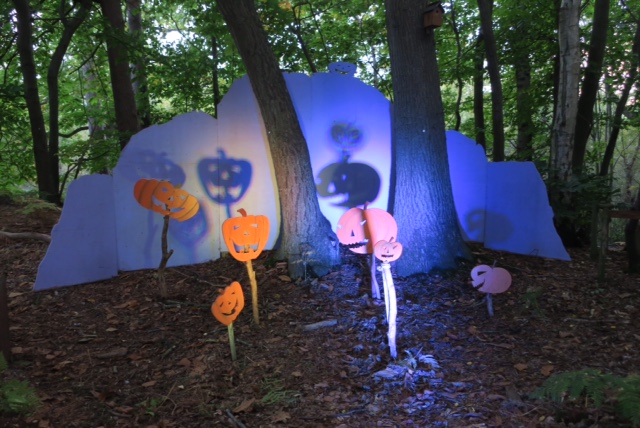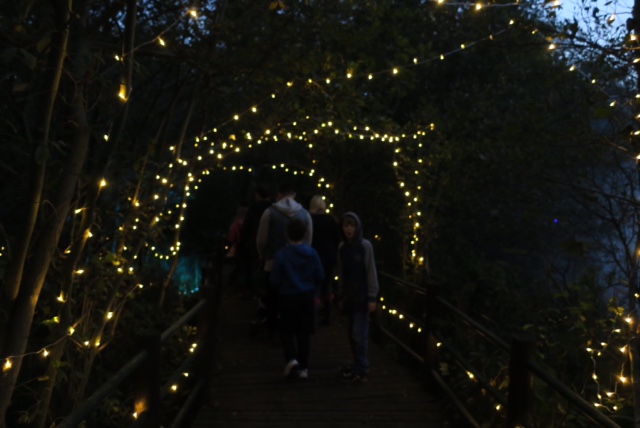 We thoroughly enjoyed BeWILDerwood and the Lantern Parade and would definitely recommend you make the visit before the end of the season, if not then look out for other events starting in February 2017.  We will definitely be back!
You can find BeWILDerwood on Sat Nav using postcode NR12 8JW, but do look out for sign posts also and car parking is free.
Current prices for 2016 are:
Born to BeWILD (Under 92cm) Free
Almost WILD (92-105cm) £13.50
BeWILD Now (over 105cm) £15.50
Used to BeWILD (65 years+) £9.00
*I was given tickets to attend BeWILDerwood and the Lantern Parade in exchange for this review, all thoughts as always are my own.