During our stay in Blackpool we took a trip to Pleasure Beach theme park just a short walk down the promenade.  Blackpool Pleasure Beach is the most visited theme park in the United Kingdom and was voted best theme park in 2014 by a TripAdvisor poll!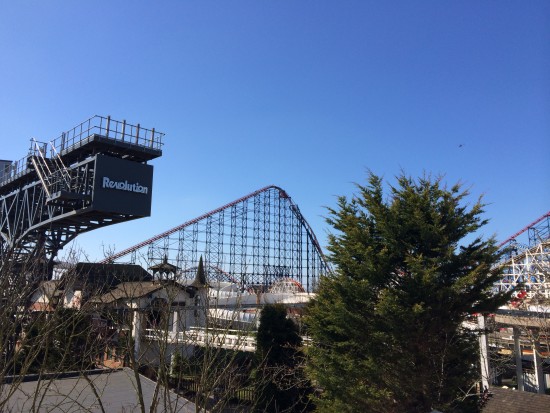 Blackpool Pleasure Beach has evolved over the years but still retains some of the old charm with it's older rides 'The Grand National' and 'The Big Dipper' still in action.  It's been quite some time since I last visited here and I wasn't sure what to expect as I knew there had been quite a few changes but I was really surprised at how much there was to do in a relatively small area.  There's 10 rollercoasters and almost 30 other attractions to enjoy and they really do cater for all ages.
Arriving nice and early we beat the crowds to enjoy the rides with relatively little queuing and having fun exploring the rides in the area.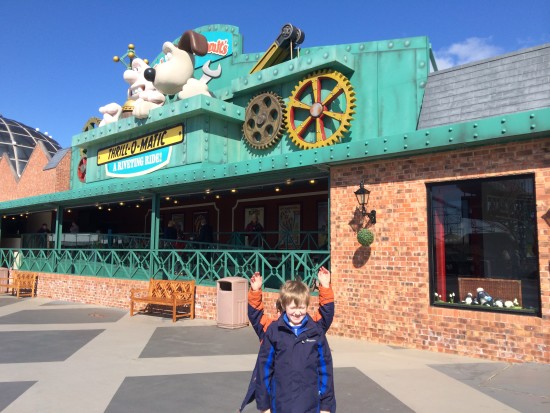 Heading straight to Nickelodeon Land and where we spent most of time to be fair (my boys are 6 & 8) and not ready for the rollercoasters yet!
Nickelodeon Land is probably best suited to pre-teens as the rides here are quite tame, although the Nickelodeon Streak rollercoaster did thrill.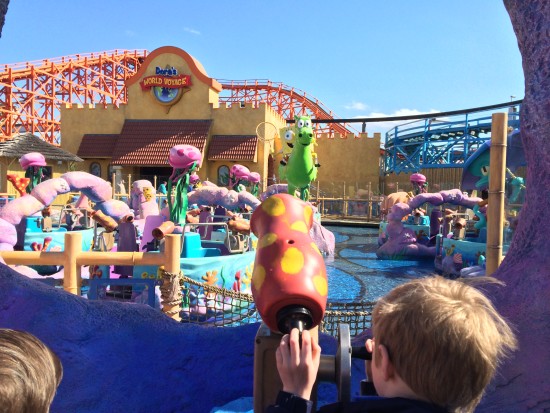 However don't dismiss the rest of the park, there's not a huge amount of walking to be done here so even with younger children you can happily wander around and find other rides that you could go on (or things to win!).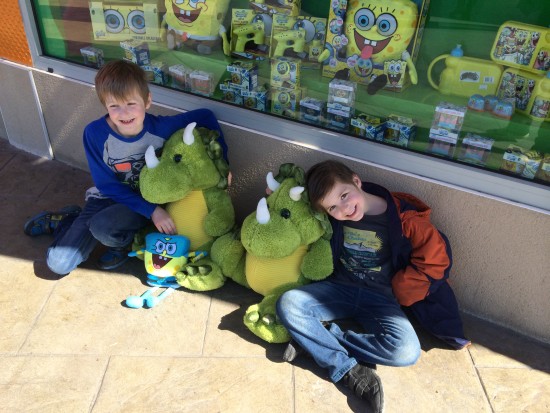 What impressed me the most was how clean the park was and especially the eating areas, we decided to go to the all you can eat Pizza/Pasta buffet 'Big Pizza Kitchen' and I can honestly say that the food was great, reasonably priced and it just felt clean.  I've been to other parks and eaten in some restaurants and I've often felt let down by the grubbiness, sticky tables etc and normally I would have wished I had brought my own food, but I would actually recommend you eat here.
There's so much you can do in the Park you could easily spend the whole day here, it does get busier as the morning goes on though, so I would recommend arriving for opening time to beat the queues.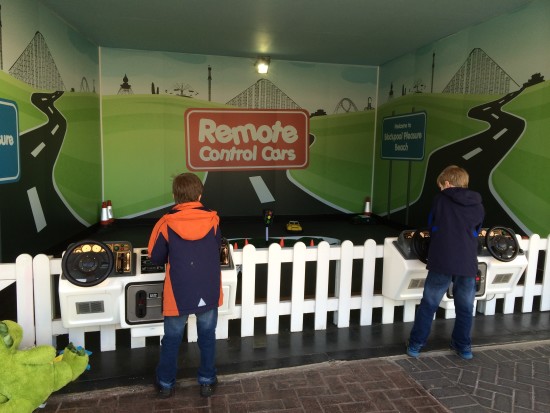 We didn't visit, but also on site are shows you can book and watch, one of which is Hot Ice, the ice skating show which is meant to be pretty good.
We really enjoyed our trip to Blackpool Pleasure Beach and definitely recommend you take the time to visit if in the area.  I can't wait to go back once mine are a little older to go on the rollercoasters and the new Red Arrows ride which we saw being built.
Have you been to Blackpool Pleasure Beach?
*I was given complimentary wristbands for our visit, all thoughts as always are my own.