I was invited on behalf of Brewers Fayre to sample their new Autumn and Winter menu at my closest restaurant in Hampton (Peterborough).
Opting for a Friday evening, upon arriving at the restaurant it was already quite busy with families dining out, which is always a good sign.  Although I had been to this restaurant before I think when it first opened I failed to notice on that visit that it actually has a play area attached to the restaurant.  With kids that can easily get bored this is a really nice way to keep them entertained whilst waiting for food.  There is an additional payment for this of course which was £3 per child lasting up to 90 minutes of play.
The kids menu has a Beano theme which was nice and the kids pack came with a comic book and crayons too.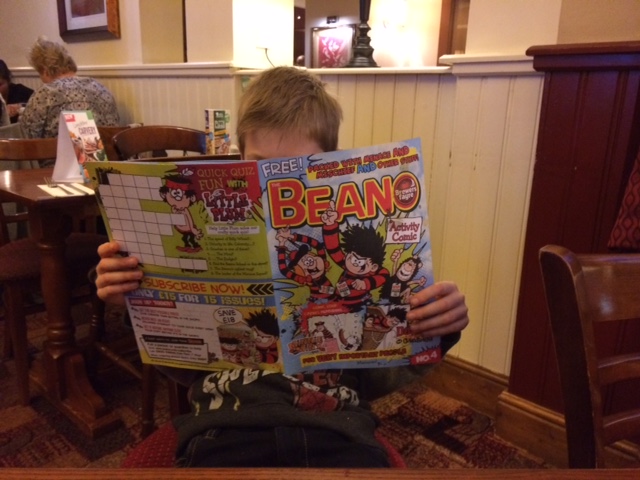 On to the food, we all had 3 courses each. For starters, I had garlic breaded mushrooms, and the kids had garlic bread and tomato soup from the childrens menu.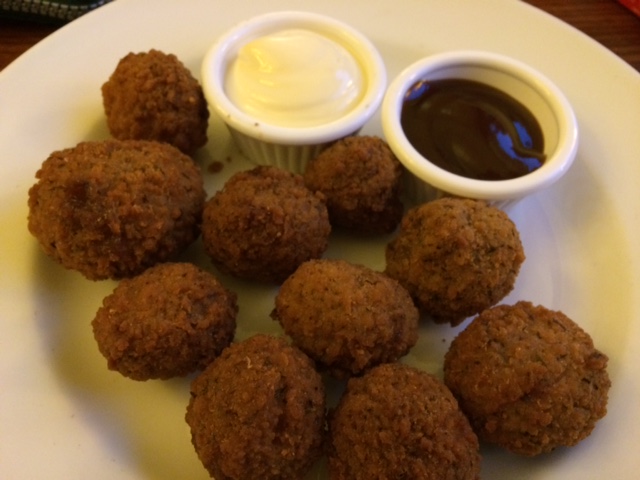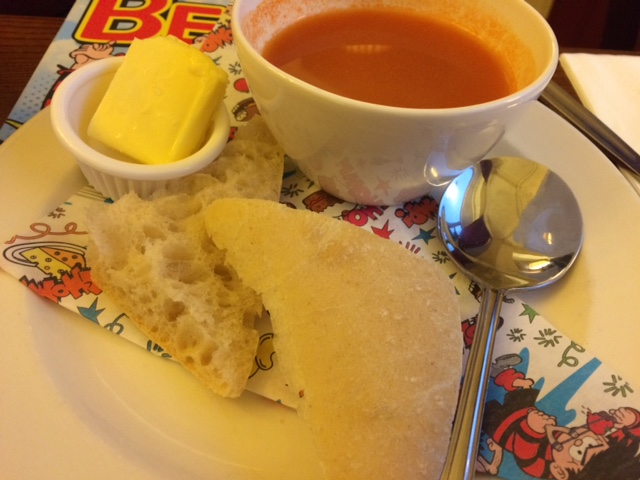 The starters all went down well, there was no garnish with my garlic mushrooms, but to be perfectly honest I never eat the garnish anyway so it suited me well!
Next up for the main course we opted for Chicken tikka masala, spaghetti Bolognese and grilled chicken with fries.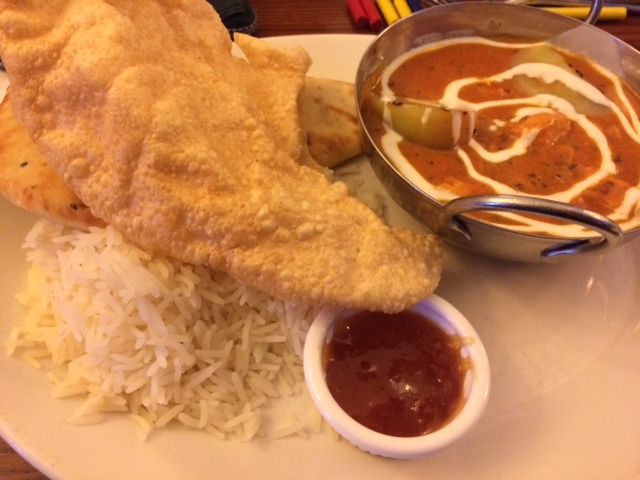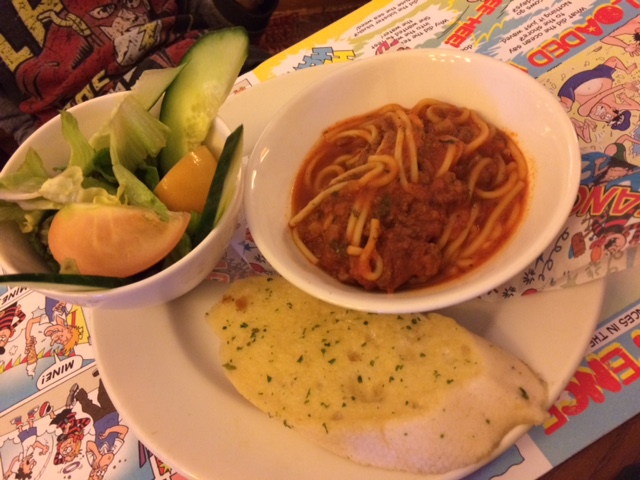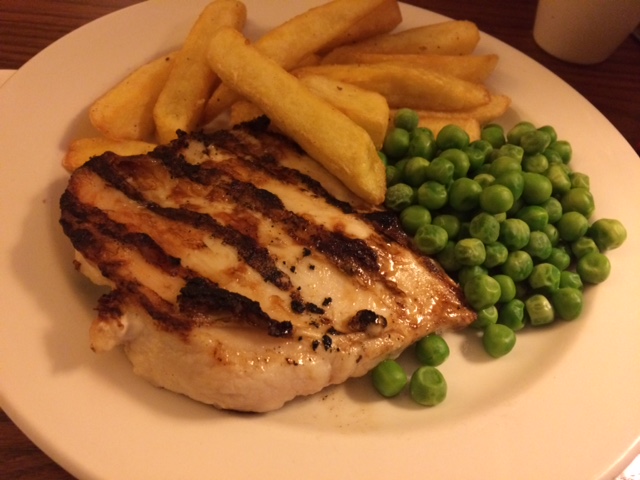 The chicken tikka masala was tasty and had a slight kick to it, the naan was good, the only let down was the poppadom was chewy and not crisp how I like them to be.  The spaghetti Bolognese was the right size for my 9-year-old and along with the garlic bread he was satisfied.  The grilled chicken was tender and moist with the chips and peas again was a decent portion size for the 7 yr old.
We still had room for dessert of course!  I went for the warm brownie with ice cream and the boys both chose the donuts with dipping sauce and popping candy.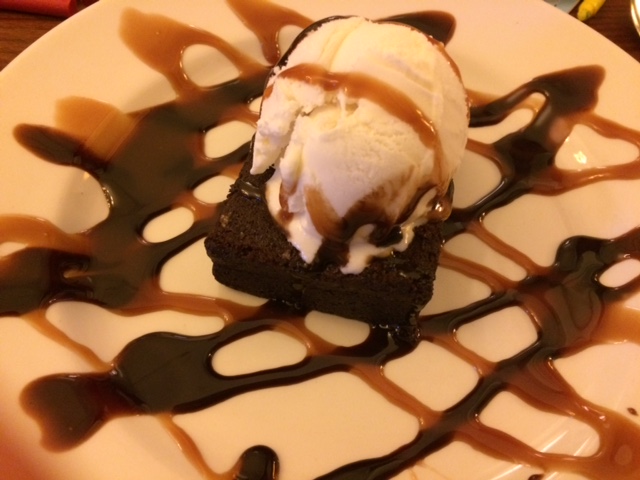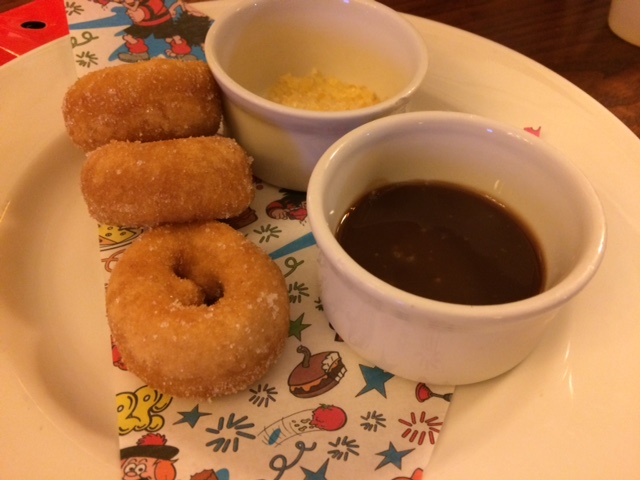 Both desserts were a nice end to a decent meal at Brewers Fayre, and along with drinks came to a very reasonable price.  Combining the play area and a separate eating area (you can also eat within the play area should you wish), Brewers Fayre at Hampton Peterborough offers the family a pleasant dining experience and one which I would happily return to.
Similar to Beefeater, Brewers Fayre offer a loyalty scheme, where you accumulate points every time you dine out and eventually you can exchange those points for part of your meal on your next visit.
I liked the childrens menu and the choice on offer, and having a menu with the pictures included made it easy for my children to decide what they would like to eat.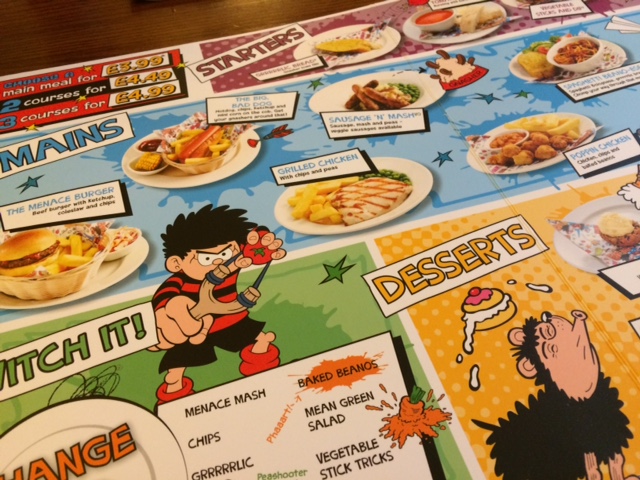 When it comes to value, Brewers Fayre is hard to beat. Their Daytime Value offer runs from 12 – 6pm Monday to Friday and means guests can enjoy two starters for £2.50, two mains for just £10.99 and two desserts for £2.50, so eating out doesn't have to be limited to special occasions.