It's inevitable, isn't it? The summer holidays will roll around, the kids will have six weeks off school and the heavens will open. But what can you do to keep them entertained if the weather is poor? Well, the easy option would be to leave them staring at a tablet screen. It's hard enough to get them off a screen at the best of times, and a stint of typical British weather only makes it harder.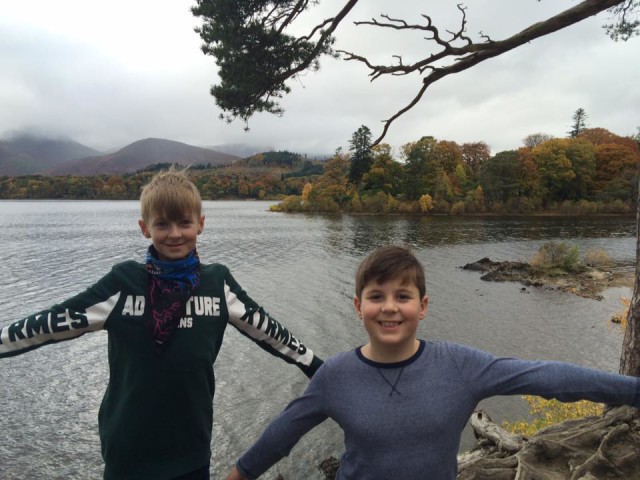 But, a little bit (or even a lot) of rain doesn't mean you have to admit defeat and hand over the TV remote until September. Here are five things you can do to keep little ones entertained and exploring the great outdoors this summer, even if its raining.
1.Go puddle jumping
If there's one thing kids love doing, it's splashing about in puddles. Sploshing, splashing and kicking their way through puddles is about the best fun a child can have as they're walking beside you, so why not make a game of it if? Zip them up in kids waterproof jackets (a soggy child is undoubtedly a fussy child!), find them a pair of wellies and head outdoors at the first heavy downpour: they'll love seeing if they can jump over the puddles without their heels touching the water, and if not, they'll relish the opportunity to kick the water about everywhere.
 2.Do some rain painting
Rain painting is a fun activity you can do with the kids in bad weather, and all you'll need is a few basic craft supplies. Using card or construction paper and powdered paint (or even drops of food colouring), create a piece of art. Little ones can pick colours from nature seeking inspiration from objects they've gathered on their travels such as flowers, pebbles and shells, and then take their colourful card out into the rain. The raindrops will make the colours bleed together to create a piece of art you can frame in their bedrooms once dry.
3.Spend a few hours in a pop up tent
There's nothing nicer than listening to the rain while you're tucked up inside keeping dry. But how about keeping dry inside a pop up tent? The kids will love 'camping' in the garden for the afternoon while they listen to the rain pitter-pattering on the tent: use it as an opportunity to expand their vocabulary while they talk about what they can hear, share stories, read books and bring in some blankets and snacks to make it extra cosy.
 4.Play with mud
We're often quick to tell kids not to get dirty, but playing in the mud is both good fun and excellent for a child's development – particularly little children. So, encourage them to get out and enjoy it! Make mud pies, bring toy trucks and cars into the garden to zoom around a mud rally, or even dabble in a spot of mud painting; it's all brilliant fun and makes the most of a spell of rain.
5.Get out there anyway!
A little rain won't hurt, right?! Go about your day as usual: go to the park, walk into town, run your errands, walk the dog – whatever you and your kids would do on a sunny day. You'll need to dress for the weather, of course, but this kind of 'embrace it' attitude (popular in places like Norway) will ensure you and the kids get plenty of fresh air and exercise whether it's wet or dry.