Owning a dog means you're pretty committed to daily dog walks whatever the weather, but as long as you're kitted out well then a spot rain, wind and snow shouldn't be too much bother.
Millets is a good place to start when looking for decent winter wear and footwear, there's a good choice and to varying budgets.
When it comes to outerwear, I tend to layer up to keep warm rather than wearing one big bulky coat, although this does come out in extreme cases!  I generally opt for a windproof soft shell which are water-resistant or if really wet then a proper waterproof will do the job better.  Whilst it can be tempting to spend £££ on a coat and in some cases it can be well worth the cost, for dog walking, a coat that is hard-wearing and one you're not afraid to get muddy will do the job just fine.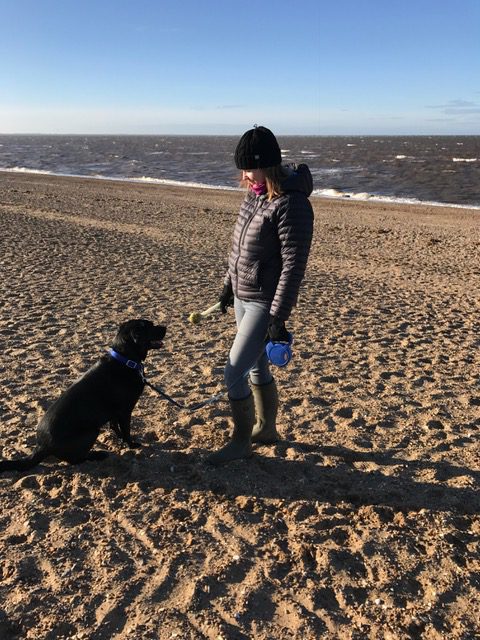 Hats and gloves are essential for dog walkers, hands get super cold when holding a dog lead so wearing gloves helps a lot and saves the swapping of hands to keep one hand warm in your pockets!  Often dog walks take you into exposed areas where you'll soon catch the wind and your ears will soon be faring worse if not covered up.
Walking dogs you're bound to encounter rain on a pretty regular basis during the winter, so try to find a hat and gloves that offers a degree of water protection, a firm favourite of mine are Sealskins for gloves and I spotted this Peter Storm hat which also offers some protection as well as warmth.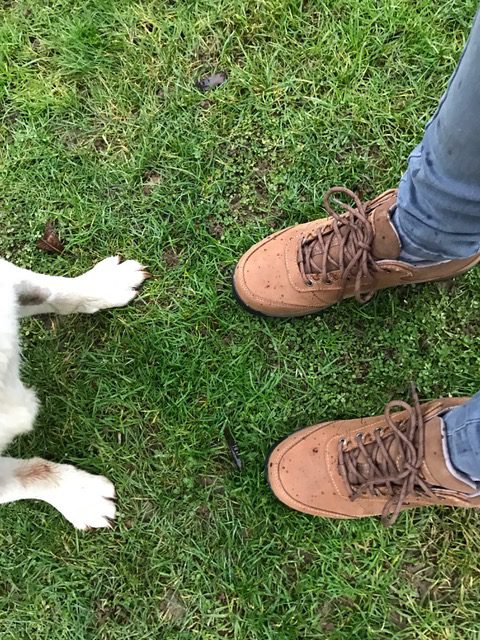 Finally suitable footwear in winter time is a must, a pair of trainers isn't going to cut it on most routes and your feet will soon be cursing you.  A good wellington or walking shoe (with waterproof protection) is the safest option and the most comfortable.  There are many walking shoes out there, you don't need to spend a fortune, but it is worth some investment to get the best fit and durability in the wettest of conditions.