Day 5 – Deboche to Dingboche
We head out of Deboche camp and through the rhododendron bushes heading down to cross the Imja Khola, with constant sightings of Everest, Lhotse, Ama Dablam and Nuptse offering the most spectacular views.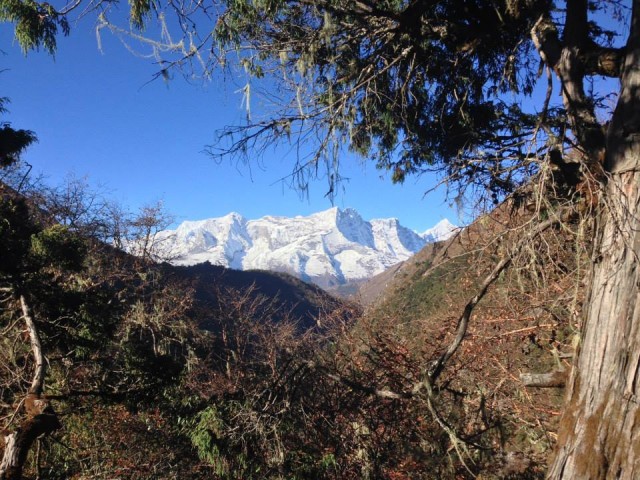 Although seeing a collapsed bridge like this one is not the most welcoming sight before you then have to cross a similar one further down the river!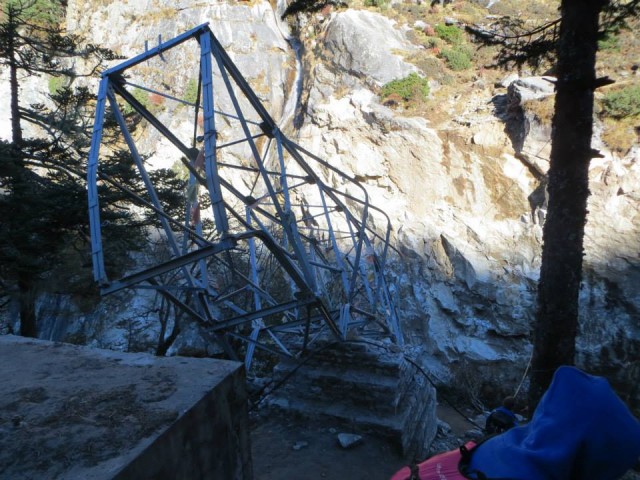 Next comes a fairly easy climb heading towards Pangboche (4000m) with Ama Dablam becoming the main focus now. This is by far the most recognisable mountain in the area.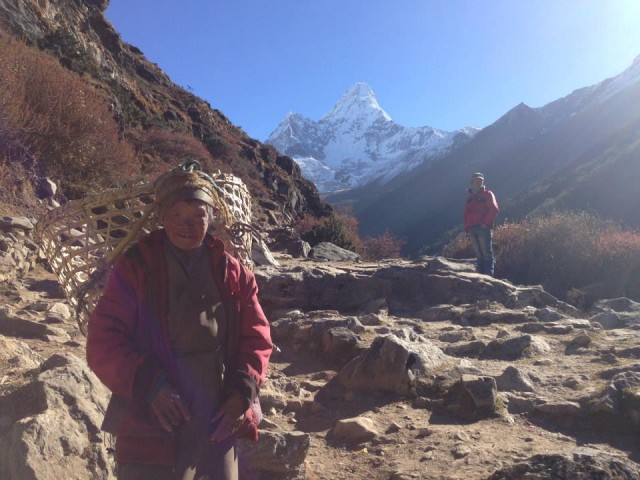 Crossing the river once more, we then gradually trek towards Dingboche. We're now well over the tree line and it has become quite arid with vegetation now only consisting of small juniper bushes.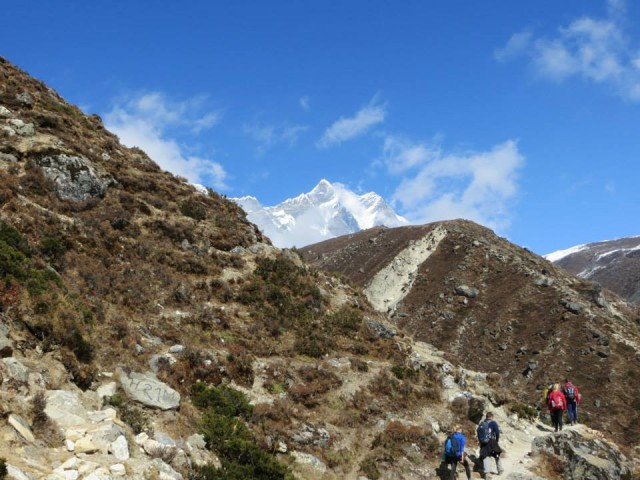 Arriving into Dingboche (4360m) in pretty good time, we're able to look back towards the valley and get a glimpse of how far we've come and how high!  Approx. walk time from Deboche to Dingboche is around 6-7 hours.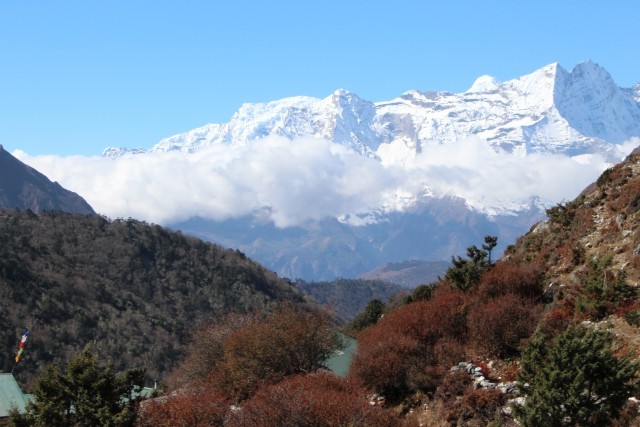 Day 6 – Rest day Dingboche
Yay, rest day!
Whereas most of the group went on a lengthy hike today towards Chukung Village, me and a couple of others decided to stick around Dingboche.
We did hike up a small ridge overlooking the village just to stick with the walk high, sleep low thinking.
A couple of stupas sit up here and you get amazing views of Ama Dablam…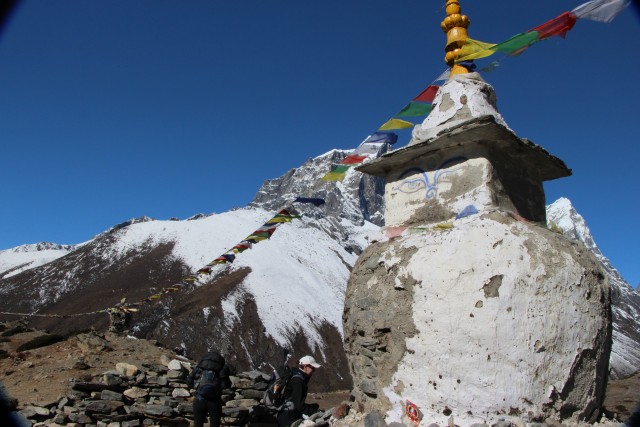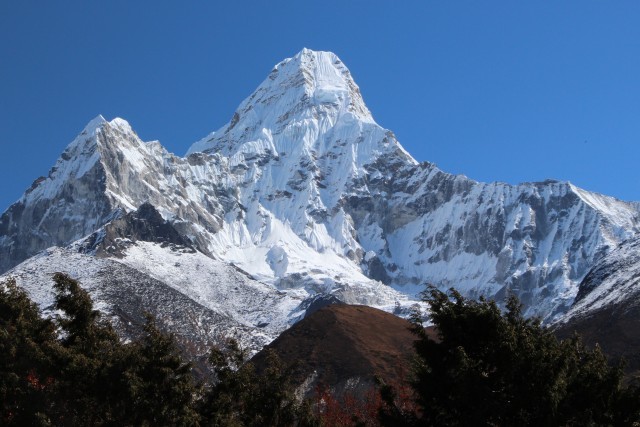 Highlight of the day was wandering back through Dingboche and stopping at a coffee-house for a pot of strong coffee and cake in front of Ama Dablam, pretty awesome!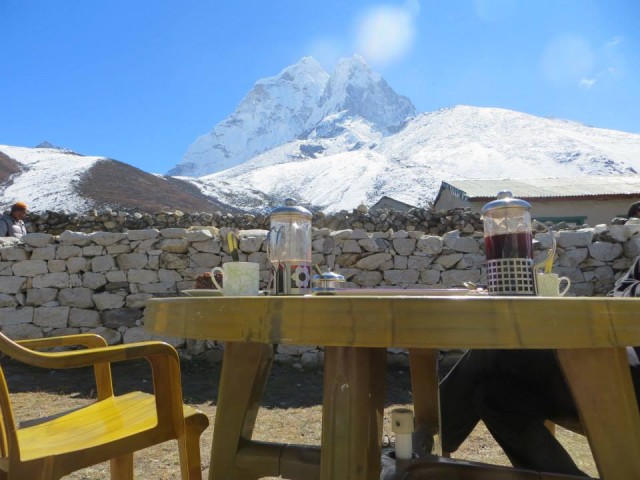 Now that's a proper rest day 🙂