Day 7 – Dingboche to Lobuche
Today we head back up to the same ridge I climbed on yesterday's rest day but taking it further, the route then plateaus out and we enjoy a gentle stroll and seeing snow on the ground for the first time since starting the trek.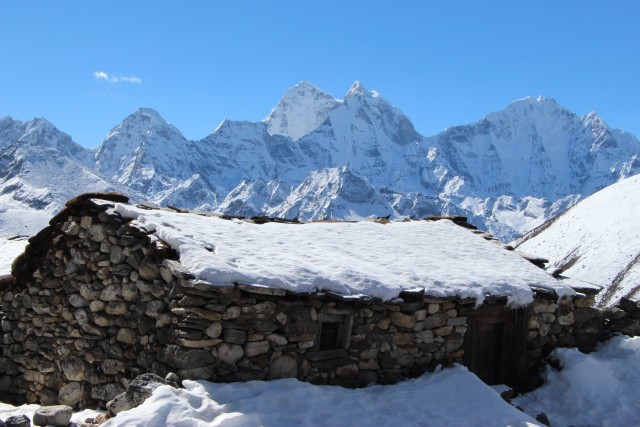 We walk past many peaks to our left, including the spectacular Tabuche Peak (6495m) and many glacial valleys. There is no real 'path' and we can spread out quite a bit which makes for easier and more social walking (instead of one-by-one).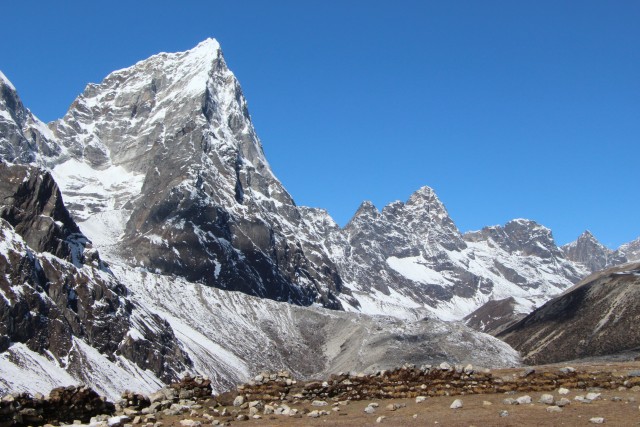 We make our way to Dhugla for lunch…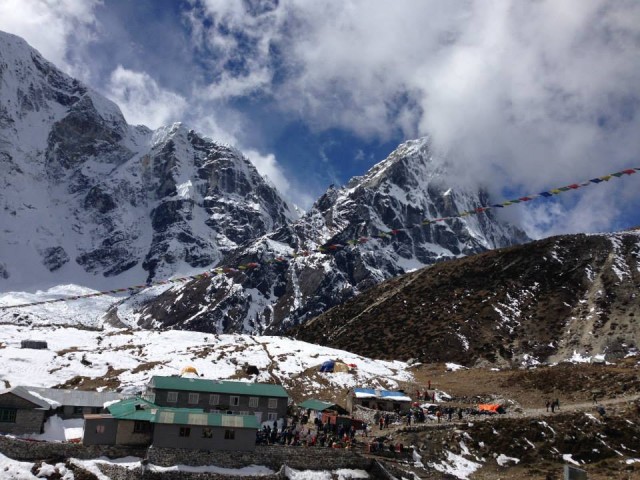 We get a surprise when this guy stands over looking at what we're eating!  Credit to Charlie for capturing this great shot 🙂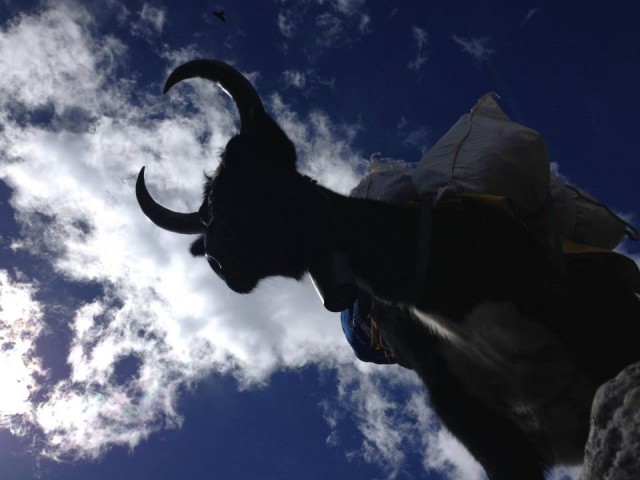 The next part of the route takes us up a steep incline to Chukpo Lari, as ever with trekking try to make sure you look back and admire the views from all angles!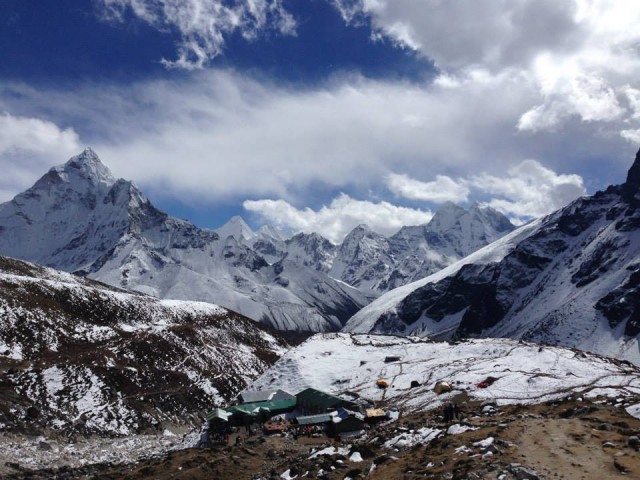 Chukpo Lari is a very poignant part of the trek as here are many cairns dedicated to climbers who have sadly lost their lives on the mountains, most famously (for me anyway) here lies the cairn of Scott Fischer who having just read the book 'Into Thin Air' by Jon Krakauer was quite moving to see first-hand. On this, if you do read the book, I urge you to also then read 'The Climb' by Anatoli Boukreev to get a second version of events from the famous 1996 Everest Disaster.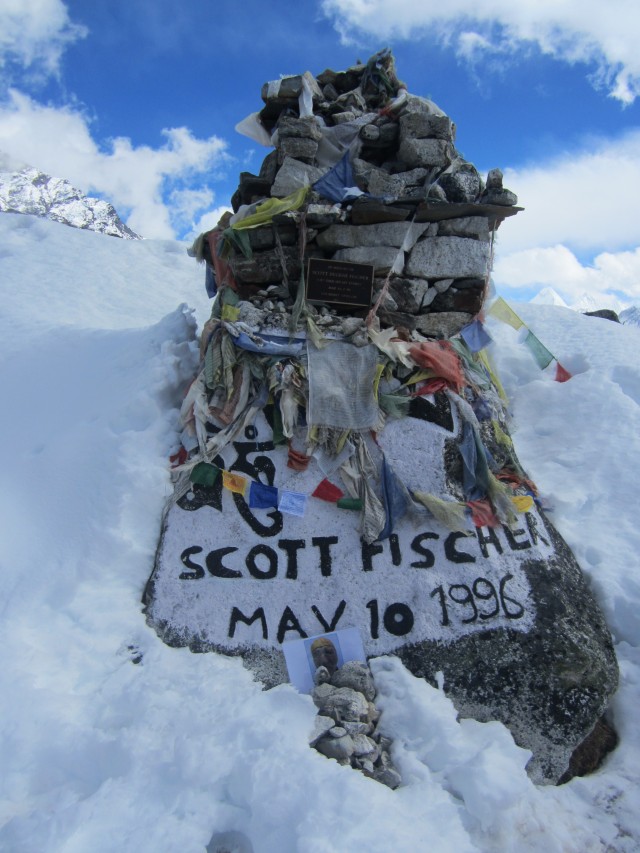 Do take the time to wander around the cairns if you can.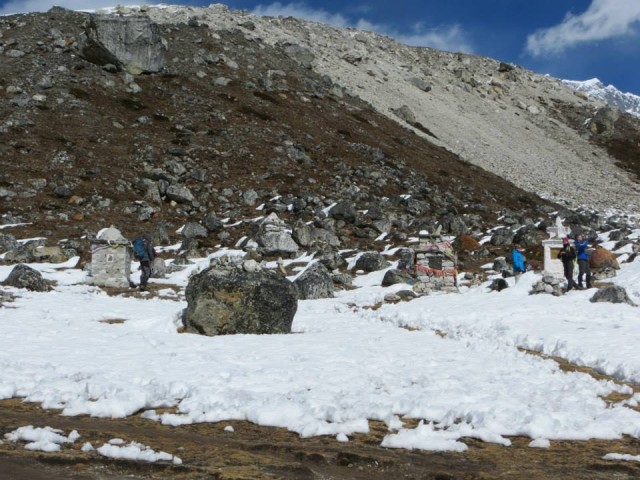 The next part of the trek takes us onto glacial moraine and becomes quite exposed and the temperature begins to drop.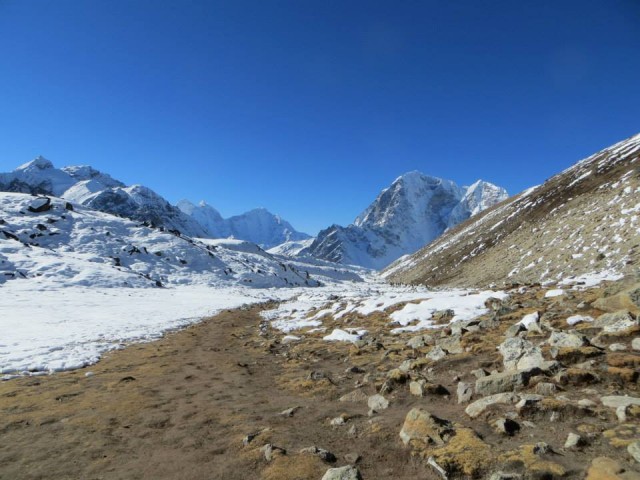 A couple of house later we arrive into Lobuche (4930m), cold hungry and ready for bed…big day tomorrow as we near Everest Base Camp..
Approx. walk time from Dingboche to Lobuche is around 6-7 hours.