Day 10 – Lobuche to Deboche
Although the biggest part of the challenge is now over, we have the long slog to get back to the starting point, Lukla.  Coming back there's a mixture of feelings, you kind of don't want it to be over but at the same time it's like the end of a holiday and you just want to be back home and skip the travelling part!
Even so, the scenery keeps you going and you see things differently coming the other way.  You take the time to soak it in more as you've done the 'main' part of the trek you can now relax a little…you certainly start to feel better as you descend altitude and for me at least my appetite started to come back.
Passing a base camp at some mountain along the way, I looked up to the summit to see tiny little figures making their way to the top….if anyone can enlighten me to the name of the mountain that would be great!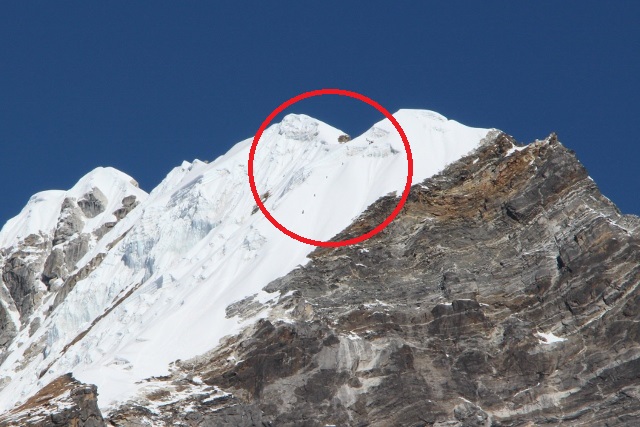 The walk to Deboche is long, but we came a slightly different way back in that we passed the village of Pheriche, which is home to the Himalayan Rescue Association, you can sit and watch the helicopters coming in and out, gathering supplies, taking away sick people etc.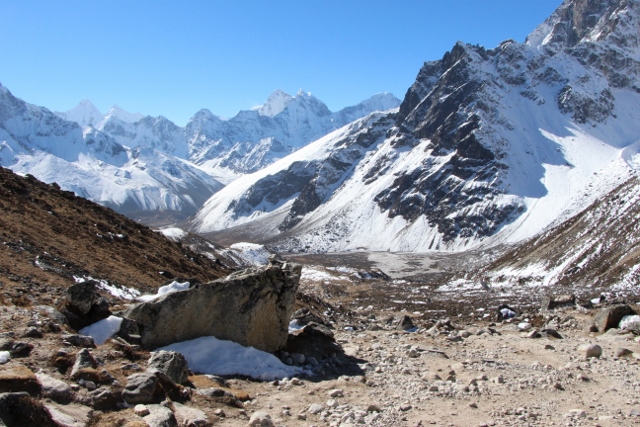 Don't forget even though you are going down, there's still some uphill sections of the trek even on the way back!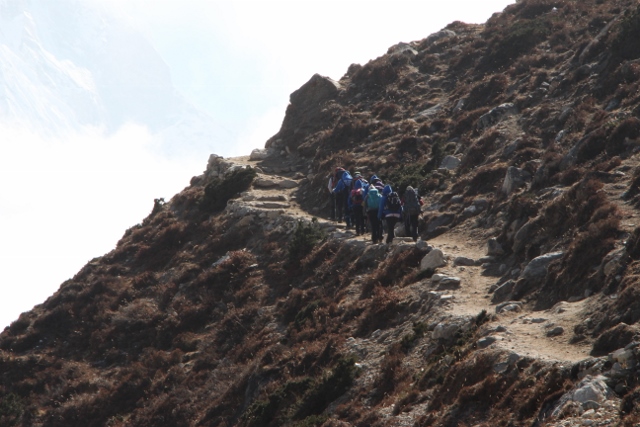 We arrive in Deboche in good time with approx walking time of 9 hours.
Day 11 – Deboche to Namche Bazaar
The trek from Deboche to Namche was a pleasant enough walk, again you forget that there is uphill stretches throughout, but actually these are welcome relief on the knees and toes I found.
Arriving into Namche in plenty of time to be able to rest up with a few Everest beers.  If you have the chance to wander into Namche I highly recommend it, just remember that it's set on a slope so if you go right down to the middle there's a lots of steps to get you back to where you want to be!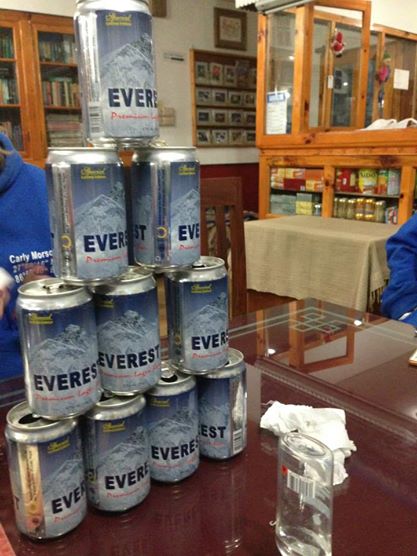 Approx walking time 7 hours.
Day 12 – Namche to Lukla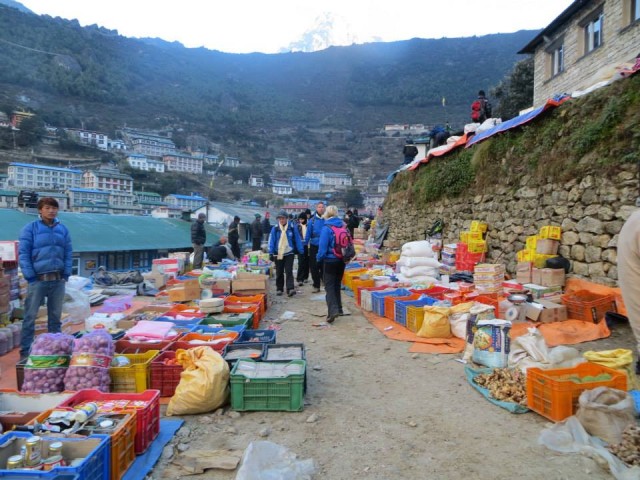 The trek from Namche back to Lukla is hard and long, it seems to never end.  For the beginning you go steadily downhill till you reach the river and then it's a steady uphill which just goes on forever and is really tough.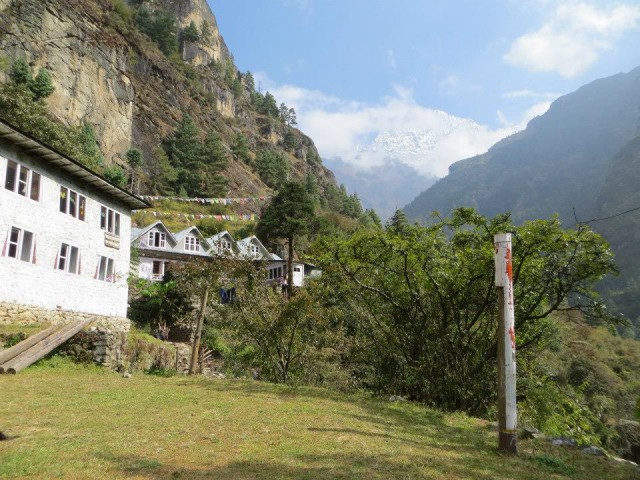 We ended up walking into the evening and pretty soon it was dark once more… finally we reached the gate to Lukla.
There was some sort of festival happening so Lukla was heaving and it was another half an hour or so till we made the lodge.
Approx. walking time 8-9hrs
WE DID IT!!
The trek was over, we didn't have to walk anymore 🙂
Everyone in the group made Everest Base Camp, and just over half managed Kala Pattar so was a really successful trip.
Flight was booked for the morning, but with heavy cloud covering, flights were to be delayed for a few hours…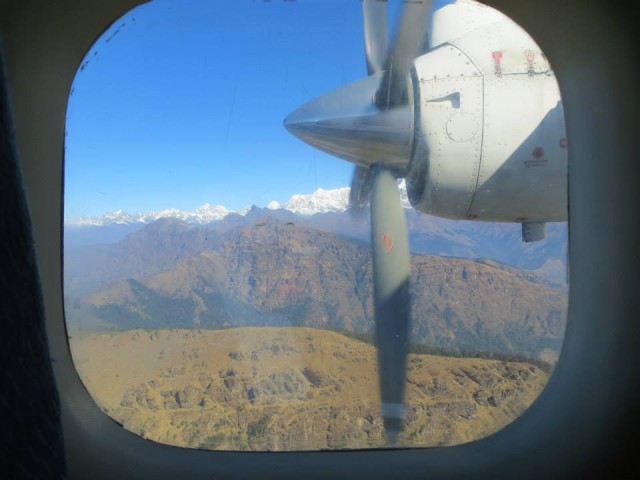 By lunchtime we were back in the hot Capital of Kathmandu…ready for a long soak in the bath!  First proper wash in 12 days 😀