Day 8 – Lobuche to Gorak Shep and Kala Pattar Summit
Normally you leave Lobuche, head to Gorak Shep and then onto Everest Base Camp in same day, I ended up doing it a little differently…
The days are now getting colder and you are more exposed, you definitely begin to feel like you're pretty high up.
Today is a big day as we move ever closer to our target, Everest Base Camp.
The trek today is long and quite hard work as the pathways become pretty icy, I decided to not use my walking poles for this whole trek as they didn't offer much improvement to the trekking experience….however I could have benefitted from them here! Although I didn't fall over I was a bit like Bambi on Ice 🙂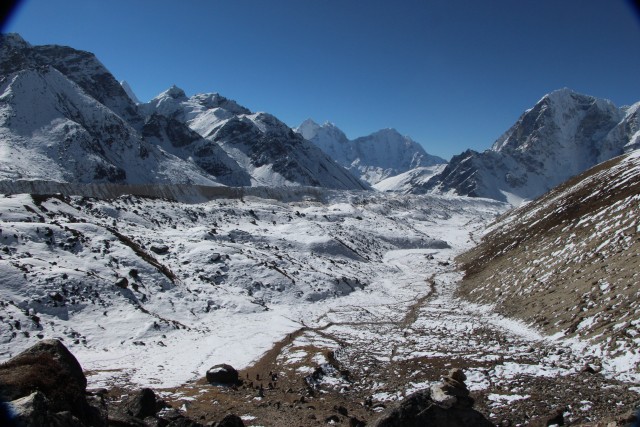 The trek itself though is pretty awesome as we're walking alongside the Khumbu Glacier which is just massive. On route we spot quite a few avalanches off (I think) Lhotse, they appeared quite small but I guess in reality they were probably a decent size. Amazing thing about them was the noise, there was a crack and then a rumble and you're just trying to spot where it's coming from.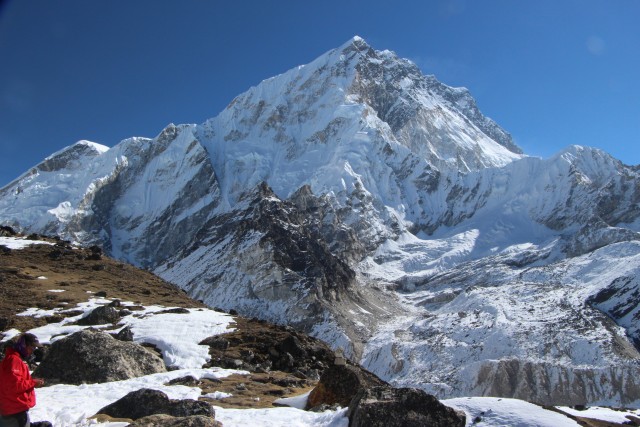 Arriving into Gorak Shep quite late, normally you'd plan to arrive here for lunch, however we arrived later than this meeting the larger quicker group as they prepared to hike to Base Camp. As I hadn't had any lunch, the plan for me was to eat and then head up to Kala Pattar…just me and the Sirdar.
The hike to Kala Pattar summit (5545m) was hard, I was really tired…but fortunately the hike isn't that long and soon enough I'd made the summit 🙂
The views up here are incredible, I could have stayed longer had it not been so cold!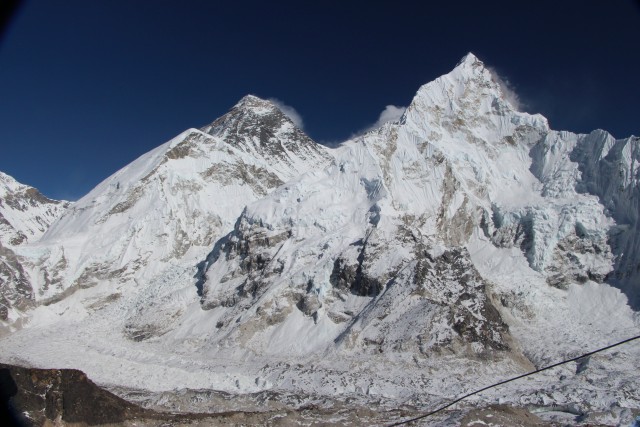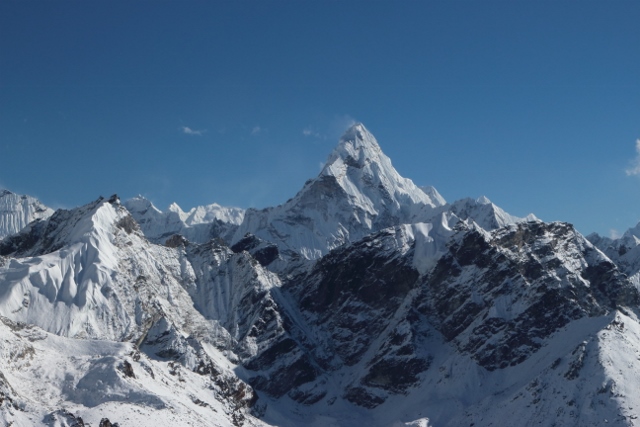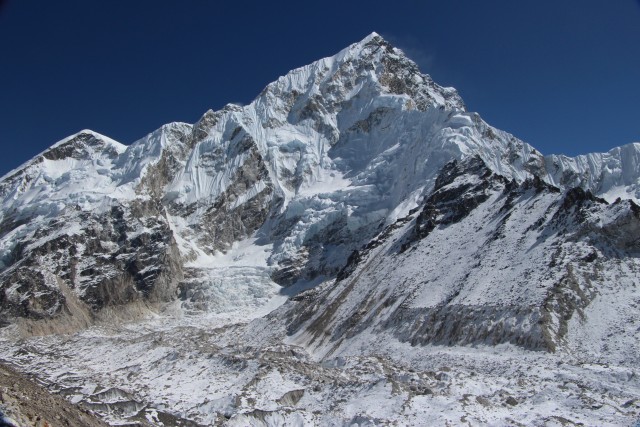 Heading back down in fairly good time and ready for dinner and bed, Everest Base Camp awaits for the morning…
Approx. walk time from Leboche to Gorak Shep and Kala Pattar is around 8 hours.