Day 1 (Kathmandu > Lukla > Monjo)

A very early wake-up call, breakfast and we were soon piled onto the mini bus once more and on our way back to the airport and the chaos that followed….organised chaos I'm sure!  Majority of trekkers it seems comes to catch the same early morning flight as you, so be prepared for a little bit of waiting around.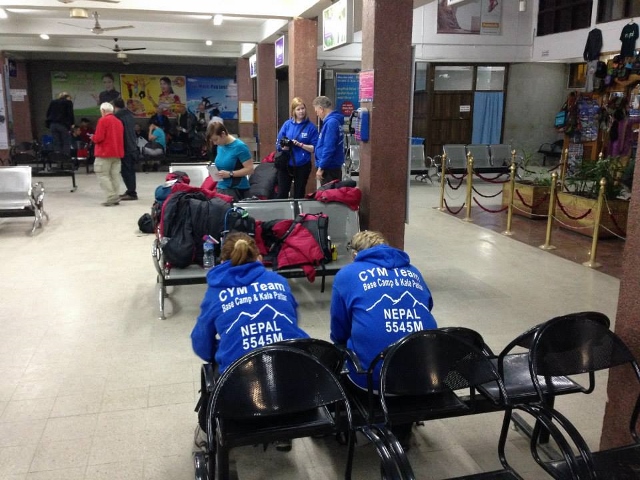 *There is a weight limit of 10kg main luggage and 5kg hand luggage for the flight, although they don't weigh you, so if you struggle just wear loads of your gear on the flight 🙂
All settled onto the stupidly small plane (complete with air stewardess) and we were off, getting great views of Kathmandu and the suburbs.  Within moments we were above the hills and above the clouds and getting amazing views of the Himalayas.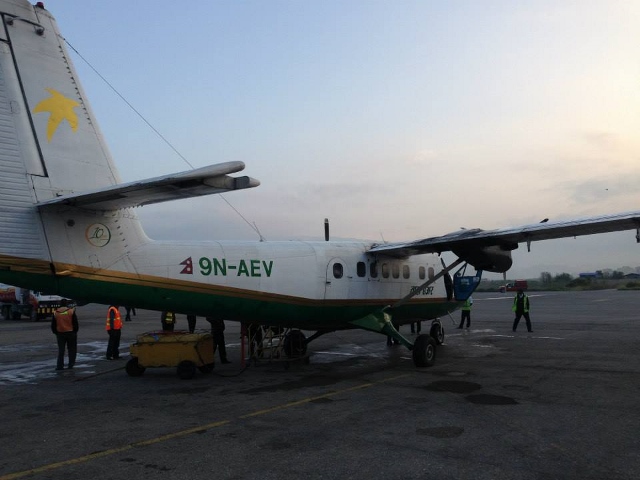 Tip:  For best views of the Himalayas, on the way to Lukla bag yourself a window seat on the left hand side of the plane if you can, if not try and get the right hand side for the way back to Kathmandu on the return flight.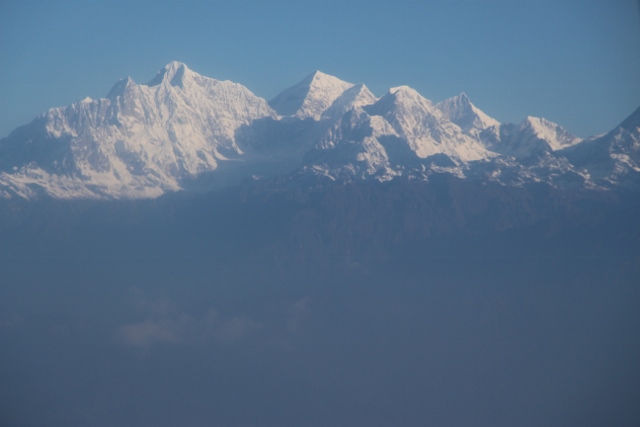 After maybe 25-30 minutes we were coming into land at the infamous Lukla airport, touchdown was greeted by cheers and claps.
The trek commenced a short while after arriving in Lukla (2800m), you immediately start to head downhill for what seems to be forever but you know that at some point the uphill will be coming to compensate for all the declining.  Our plan was to trek to Monjo (2850m) approx. 4-5 hours at a steady pace but was probably more like 5-6 hours in our case…In larger groups it's natural for there to be a split in pace, slower walkers start to fall behind (or the faster walkers storm off ahead, whichever way you want to see it) As I much prefer a slower pace, I held back with another member and we took a much gentler walk with regular stops.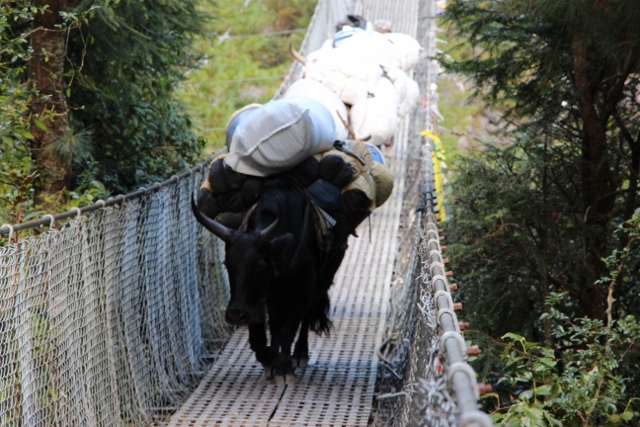 The trail takes you pine forests, hamlets and crop fields with plenty of mountain views to keep you going, Kusum
Kangru (6369 m), Nupla (5885 m), Kongde Ri (6093 m) and Thamserku (6808 m) are most notable…if you can remember which ones are which!
Day 2 (Monjo > Namche Bazaar)

Our first morning and we were greeted by the far too happy calls of "washy washy" which basically is a bowl of hot water and also black tea.
After breakfast and packing up all our stuff, we headed off out of Monjo, next camp stop – Namche Bazaar (3440m) approx. 5-6 hours.
The walk takes you into Sagarmartha National Park and you follow the river Dudh Kosi and cross many bridges, including the highest bridge over the river.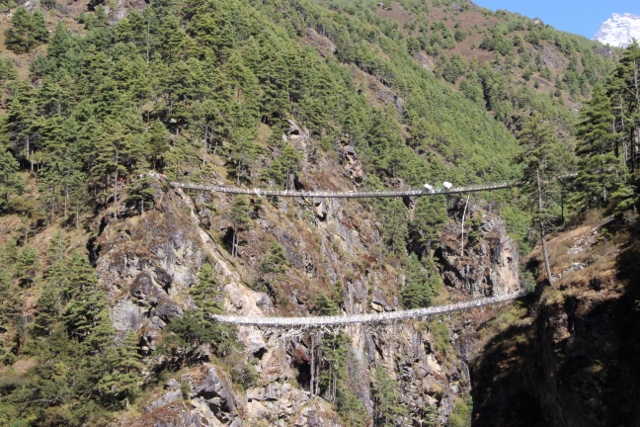 From here on, the trail takes on quite an incline, but you're soon rewarded with your first glimpse of Everest.
Carrying on the trail, it seems to take forever to reach the iconic Namche Bazaar….even worse so when you find out that the lodge you're booked into is as high as it could be!!
However, you're welcomed with amazing views that surround Namche…approx walking time 5 hrs.