Day 3 – Rest Day Namche Bazaar
When they say rest day, it's not really a rest day…..just so you know!
To help with acclimatisation, the trek incorporated a couple of 'rest' days so you sleep in the same place for a few nights, but what you do on these so called rest days is go for a walk, gain some altitude and then come back down…following the walk high, sleep low routine.
The plan for today was to then hike to the top of a nearby hill and then onto the Everest View Hotel and then make our way back to Namche Bazaar.
Walking up the hill for me was tough, I was feeling pretty breathless and hated pretty much every step I took…however I did get to the top, but along with another walker decided that we would head back down to lodge to chill out for the rest of the day.
This is what the view from the Everest View Hotel looks like…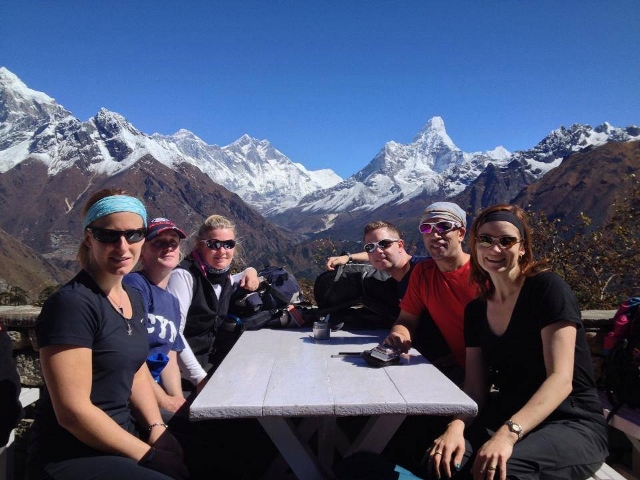 After a brief rest at the lodge and to kill some time, the both of us decided to check out the Sagarmartha National Park Headquarters on the hill above the village which offers a very interesting display of photographs, memorabilia and information on the park and if you head outside, you get some cracking views down the valley towards Everest along with Ama Dablam (6856 m), Nuptse (7896 m) and Lhotse (8511 m).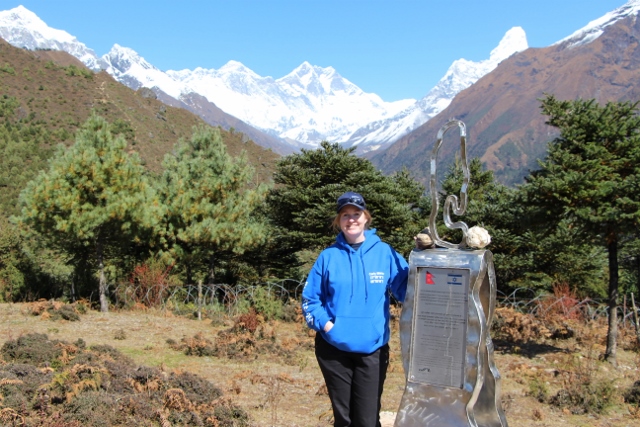 Day 4 – Namche Bazaar to Deboche (via Thyangboche)
The trek from Namche Bazaar is relatively gentle to begin with; the path passes around the ridges and then descends down into the valley to again meet the Dudh Kosi River.  From here on the trail heads back up through the forest and into a vast display of Rhododendron bushes…although in October there are not in bloom…would be a sight to see when they are though!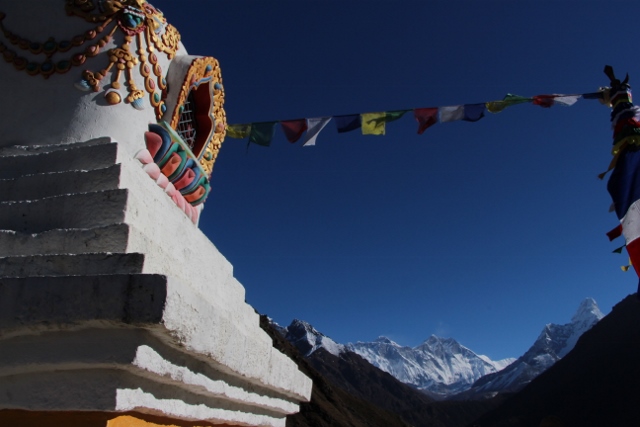 If arriving early enough, when you reach the top there's a monastery village – Thyangboche, you can get to go inside the monastery.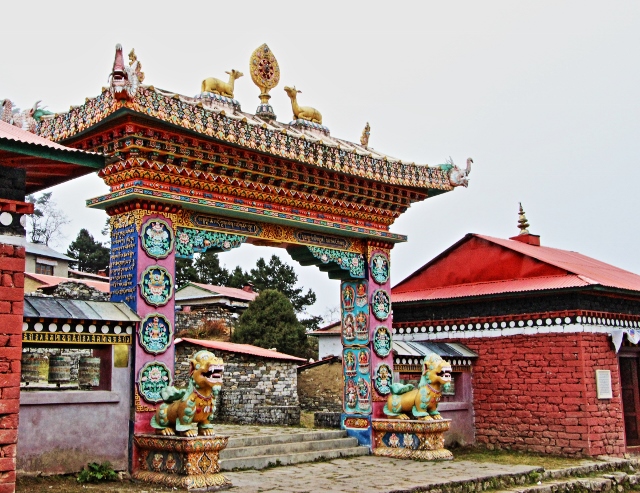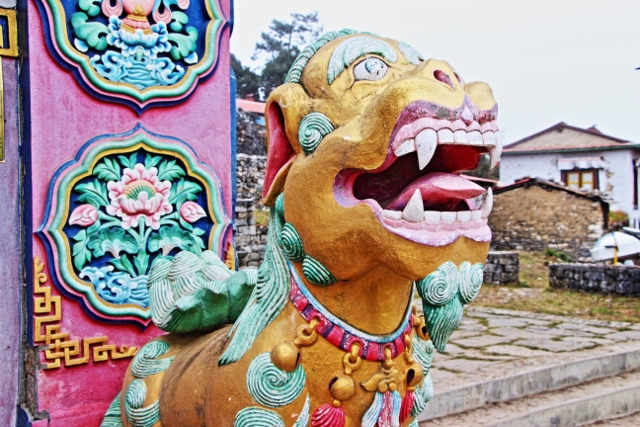 From here you then head down towards Deboche.  Approx. walk time from Namche Bazaar to Deboche is around 6-7 hours.