Whether you're looking to get away with the whole family including parents, siblings, aunts and uncles or want to get away with a group of your closest friends, finding somewhere large enough to accommodate you all can be tricky and time-consuming.  Sure you can book up in a hotel but it's not really the type of break you're looking for where you can interact with each other all the time and be in the comfort knowing your not going to disturb any other guests, so private accommodation is really what you're looking for, hiring the whole house just for your group.
Another thing to consider is children and pets, where's in many places you can't take pets and sometimes you may feel that you'd like your children to be able to run freely without the worry of upsetting guests who prefer a child-free atmosphere, renting a private house means you can have a better choice of facility to suit every single part of the group.
Whilst there are many great destinations you could choose from, I'm just going to focus on group accommodation in the Peak District, it's an area I know fairly well and it has loads to offer for all types interests.
Got a party of up to 40 guests?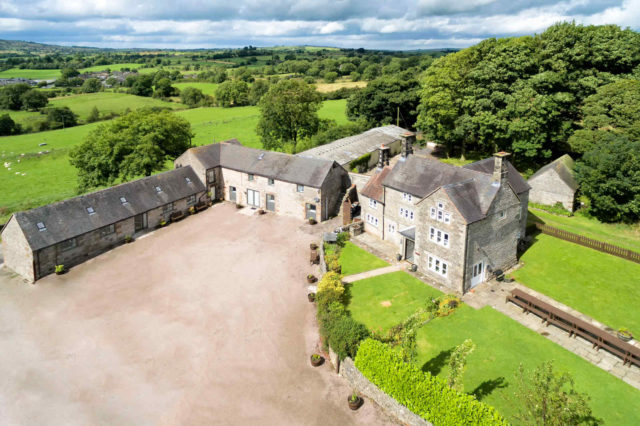 Hamps Hall & Barn should fit the bill! One of the larger properties you could find and set in the South of the Peak District close to Dovedale and within easy reach of Alton Towers.  Hamps Hall & Barn boasts 18 bedrooms and 1 bathrooms, 2 kitchens and with up to 5 acres of land to explore.
You would expect to rent this property out at an extortionate price, however if you did for example manage to get 40 paying adults to split the bill, a 5 night stay looks to cost in the region of £6000 (off-peak), but between 40 it works out to £150 each, which actually is incredible value.
Smaller Party?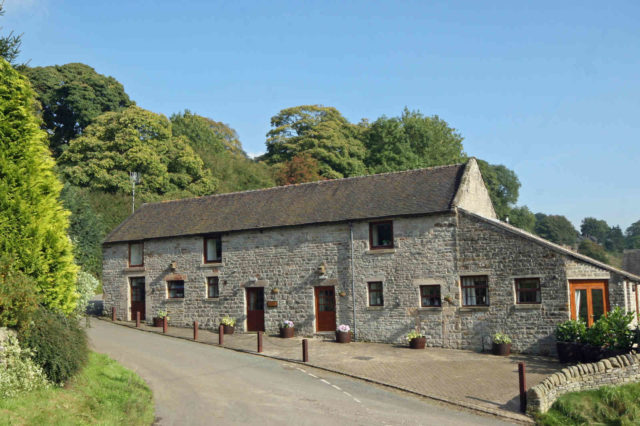 Smaller parties can also take advantage but perhaps in a more suitable sized property like this one in Merrymeet which sleeps up to 16 people.  With 7 bedrooms and 5 bathrooms and large games room, clearly is on a much smaller scale to Hamps Hall but with it comes a cheaper price tag.
You would expect to rent this property at off-peak for £2,300 for 5 nights, and if you had 16 paying adults staying that would work out to £143.75 each.
Mid-Size Party?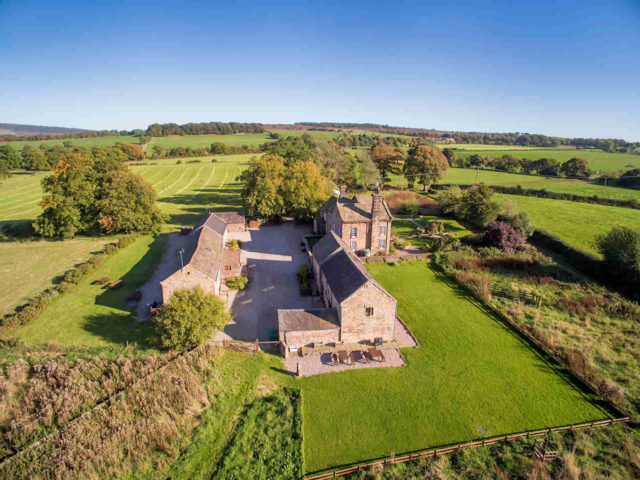 If you're looking for a property that will suit a slightly larger number then Chels Barn & Toft Barn should do the trick.  Sleeps 24 and boasts 12 bedrooms and 9 bathrooms, 2 kitchens and 2 private gardens.  Effectively this property can also be split into two separate accommodations, but are in close vicinity of each other.
This option comes in at even better value than the two above, for 5 nights you could look to pay in region of £2,700, with 24 paying adults that would work out at £112.50 each!
I'll have to admit when I first started looking into this I just thought the prices were going to be way out of price range, but actually if you could split the cost with as many paying adults as possible then it actually works out to be quite a budget friendly holiday option…as long as you have enough family or friends to bring along of course!  I was mainly looking at www.partyhouses.co.uk and whilst there are many different sites to browse through, this would be a good starting point.