Ever since I was a young teenager, I've had a fascination with Space and Space Travel and the last time I went to Florida there was an actual launch at the Kennedy Space Center, but annoyingly we missed it!  So, even though there are no manned launches (there are still unmanned missions) from this site anymore, we planned to drive up to the center for the day and take a look around.
It was around an hour or so drive from Orlando, so not too bad and on the way if you kept your eyes open you spotted the odd alligator!  Always an experience for us coming from the UK where the most exciting animal we see is a fox (if we're lucky!).
Again, like the Disney tickets, we pre-booked the tickets for the Space Center as this worked out slightly cheaper.
Driving up to the Kennedy Space Center you get a sense of excitement as the buildings start to come into view and you realise how isolated the area is…Did you know that the area surrounding the Center is a National Wildlife Refuge?  Here, you're likely to find manatees, sea turtles, various endangered species including active bald eagle nests and then of course not forgetting alligators too!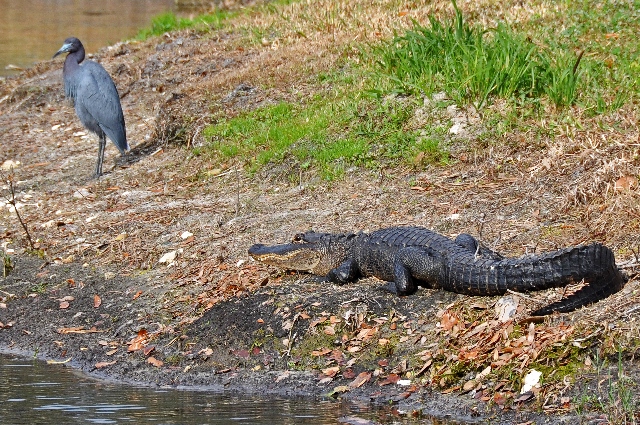 Within the Space Center, you're immediately welcomed by the well-known NASA sign 🙂
As there was lots to fit in, we decided to do the bus tour first, this kicked off with the LC-39 Observation Gantry where you get a great view of the launch pads and the many hangers and buildings in the area.
We then moved onto the Apollo Saturn V Center, this is an area attributed to the Apollo astronauts and the machines that got them there (and back) safely!  It's a huge building and houses the restored Saturn V launch vehicle.
Also on display is the Apollo 14 command module, Apollo lunar module and Apollo command and service modules.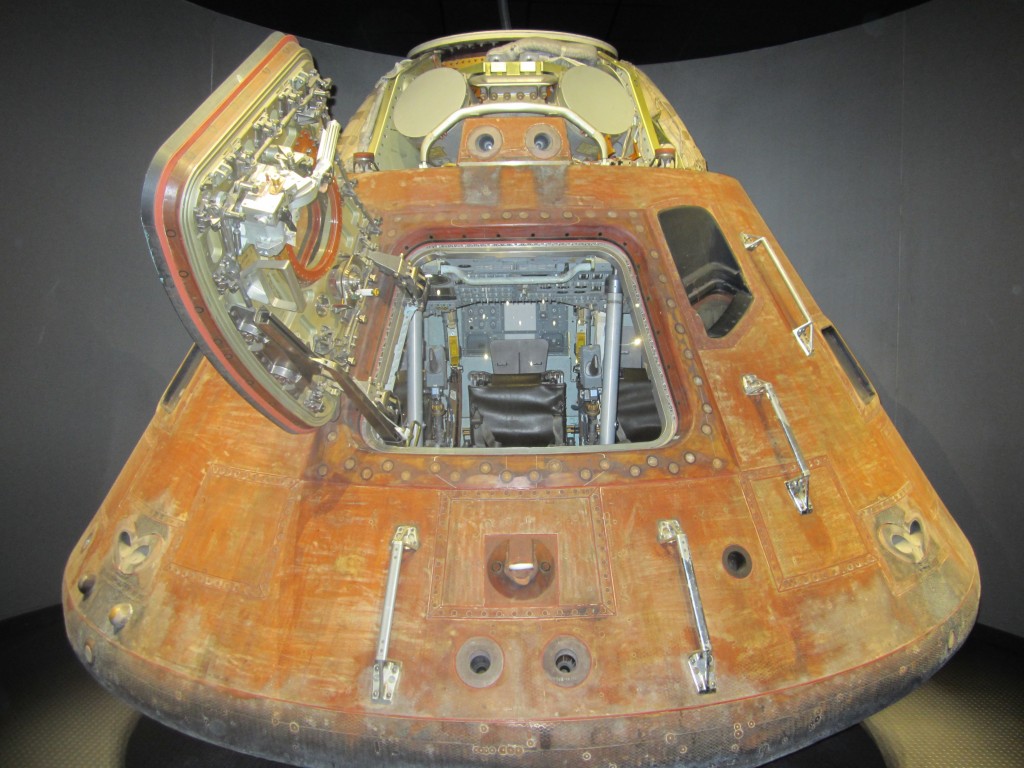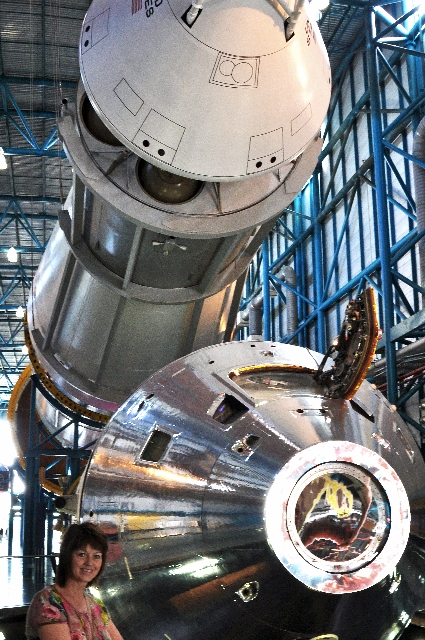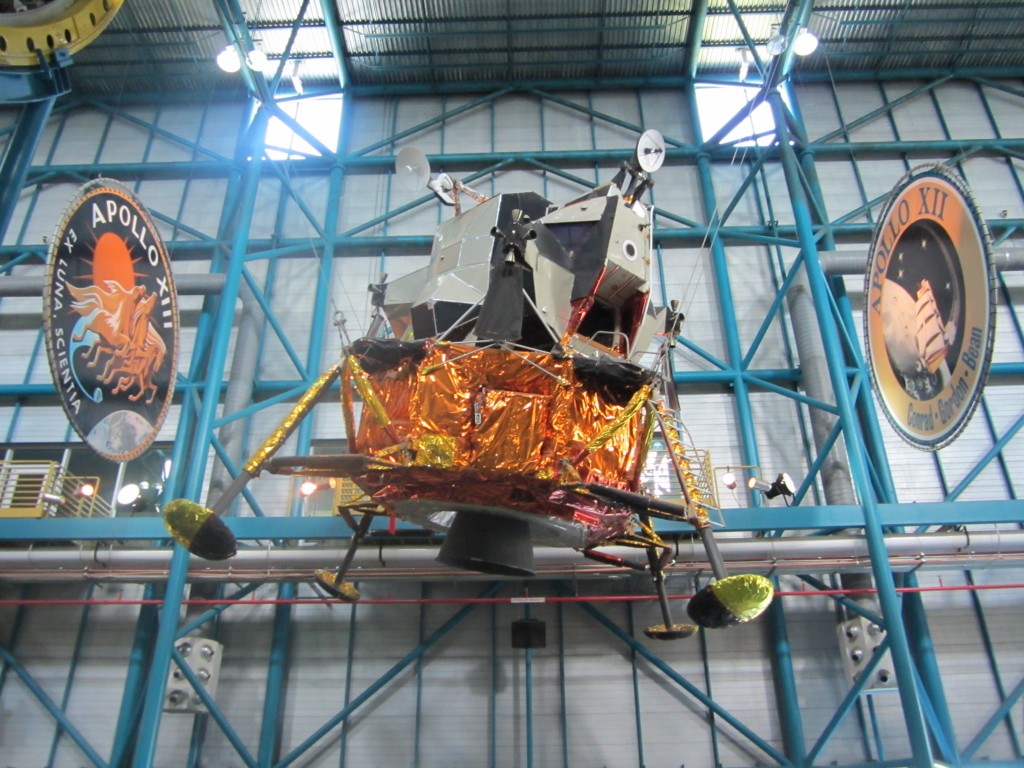 It's an area where you could spend hours upon hours soaking up all the history and was thoroughly enjoyable.  We managed to get some lunch here also, sitting outside with a great view.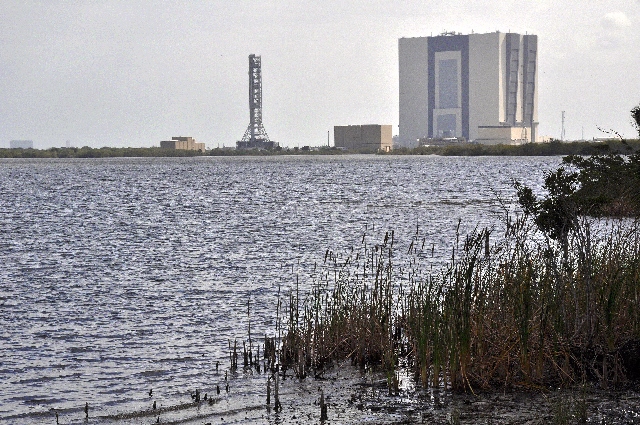 We then headed back to the main visitor complex and caught a glimpse of (I believe) Atlantis!  For those that don't know, Atlantis was used in the final mission and completed the American Space Programme, as we were there in early 2012, the Atlantis wasn't properly on display as yet, this officially opened at the end of June 2013.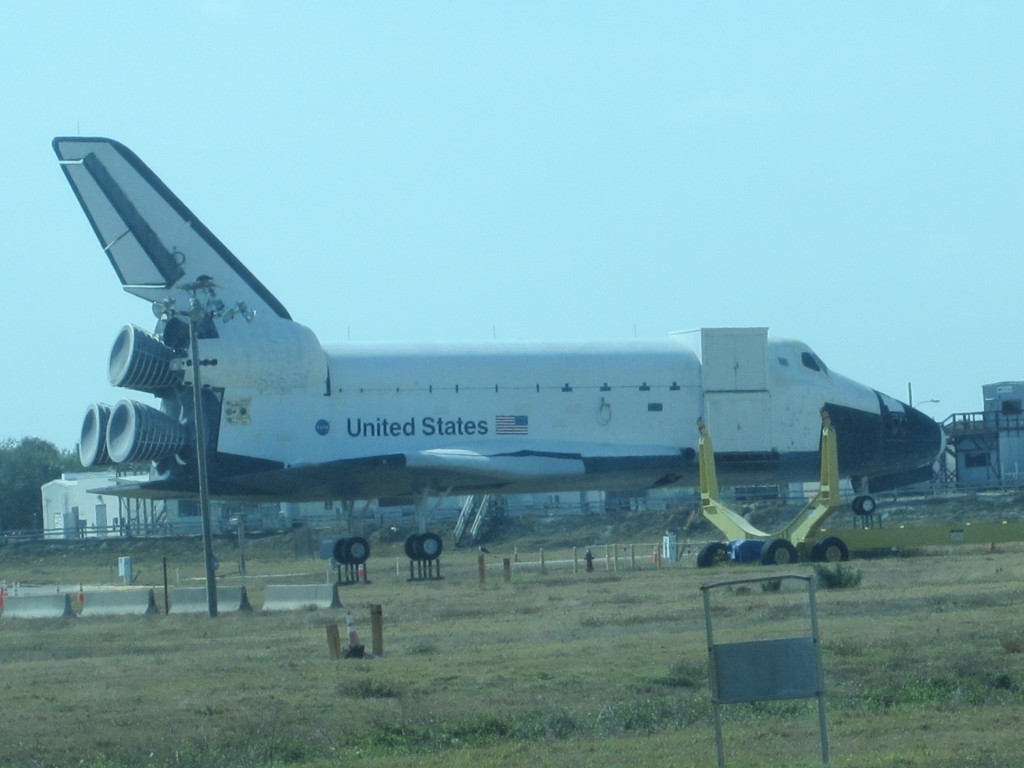 Back in the complex we then queued up for the Shuttle Launch Experience, this is a simulation that replicates a shuttle launch (if that wasn't clear!) It was a fun experience, although not one for young children, my mum had the boys whilst we went on the ride.  Then we just wandered through the other exhibits, the boys had a play in the Play Dome and then onto the Rocket Garden.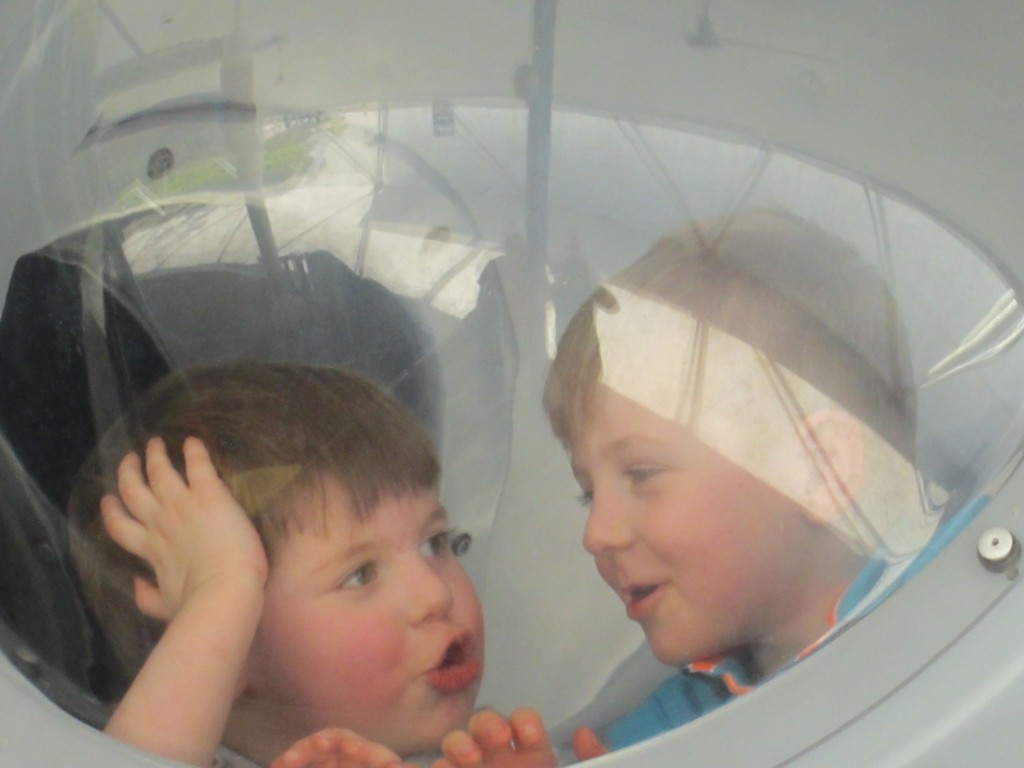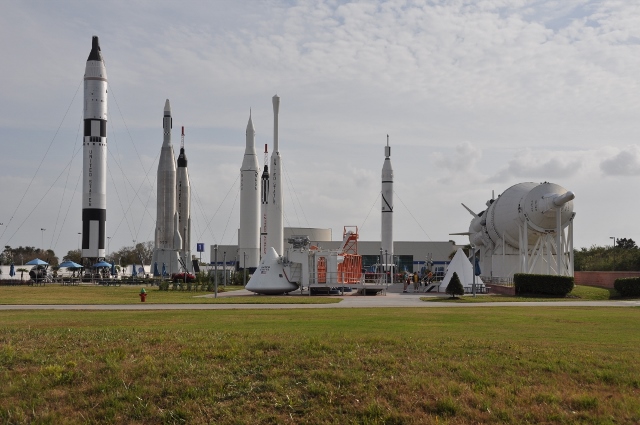 The Rocket Garden is an outdoor display of historic rockets that took Americans and satellites into space.  There's a wide array of different size, mostly upright rockets.  There's also the larger Saturn IB which is on its side.  There's replica capsules that you can even go into so you can get a sense on what it felt like and how little space was available.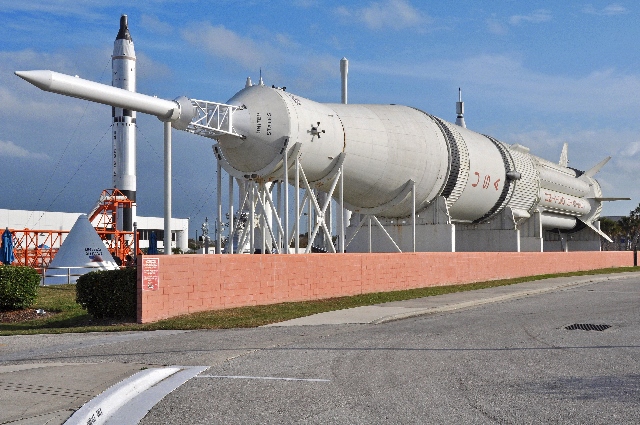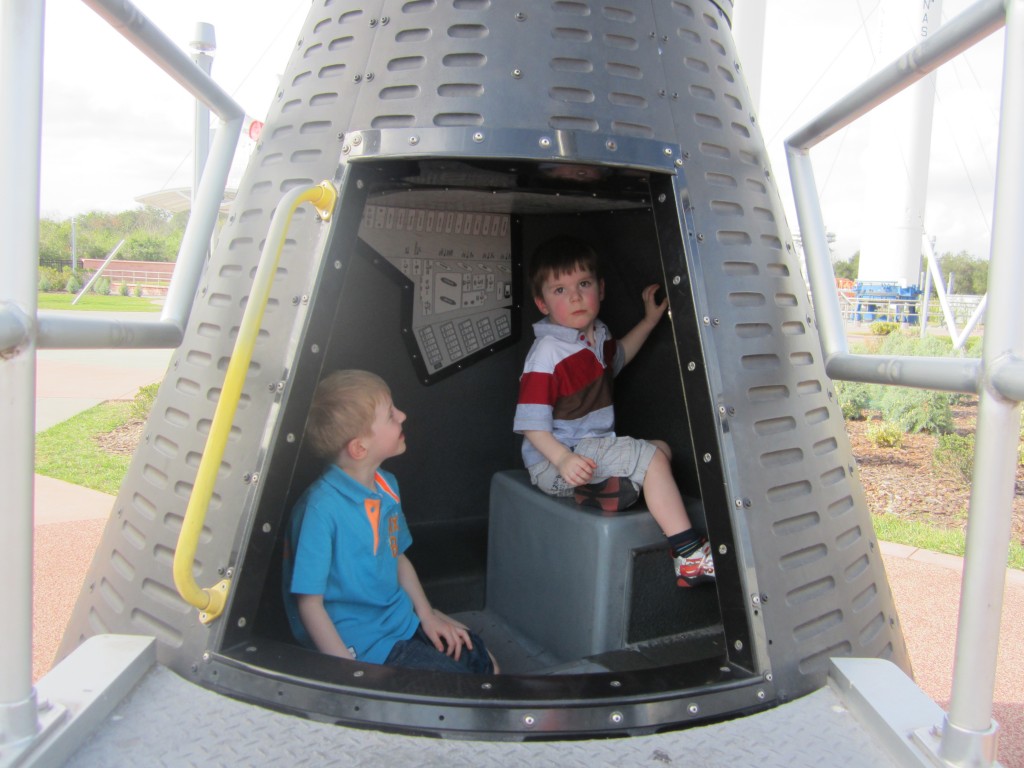 There are now areas which are available which were being developed at the time we were there, this includes the Space Shuttle Atlantis and the Angry Birds Space Encounter, both of these will  no doubt be a great addition to an already fabulous complex and can't wait to go back next time to see these next time we're in Florida!
So, Kennedy Space Center, have you been?