During our holiday in Florida, we went to SeaWorld, a park that I've been keen to go to for a long time.  We bought our tickets and whilst they were quite expensive, you get to re-use them another day and there's enough to do to keep you entertained for the whole day.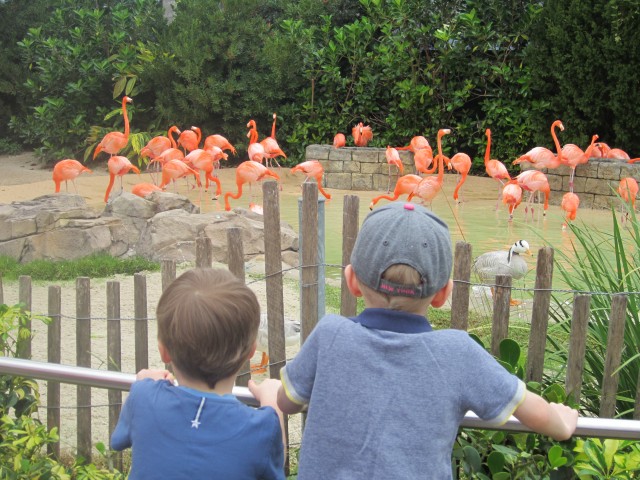 Often with animal parks there's a lot of negativity that the animals shouldn't be kept in enclosed conditions and whilst I understand this, I do think these parks play an important part in helping to educate people and make people understand these creatures better and help to ensure they survive in the wild.
Make sure you plan your day as the shows are only on at certain times of the day, so you need to give yourselves ample time to arrive and get your seats. Firstly let's do the 'shows'…
We kicked off the day with the mind-blowing 'Blue Horizons' which features Dolphins, tropical birds and acrobats.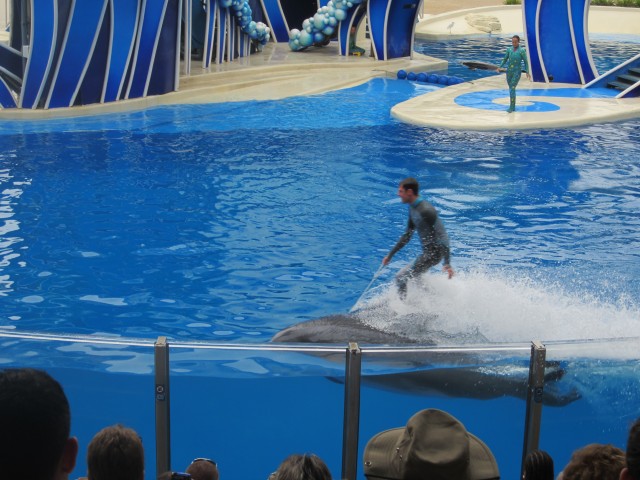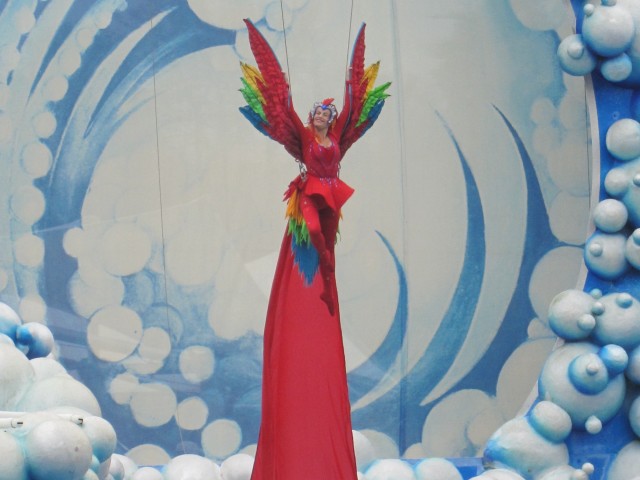 We then saw the 'Clyde and Seamore take Pirate Island' which is a sea-lion show and very funny.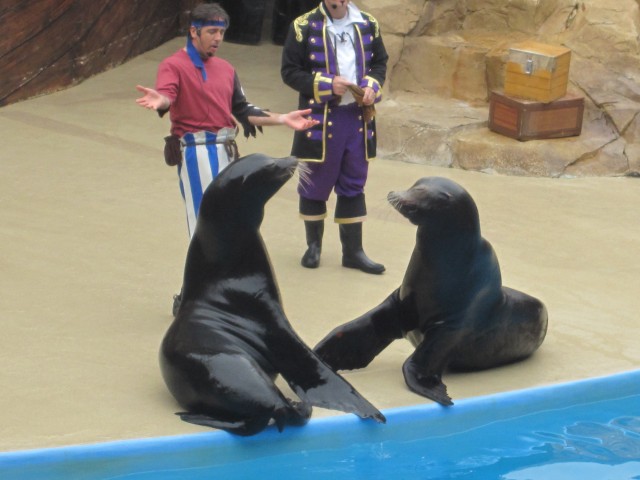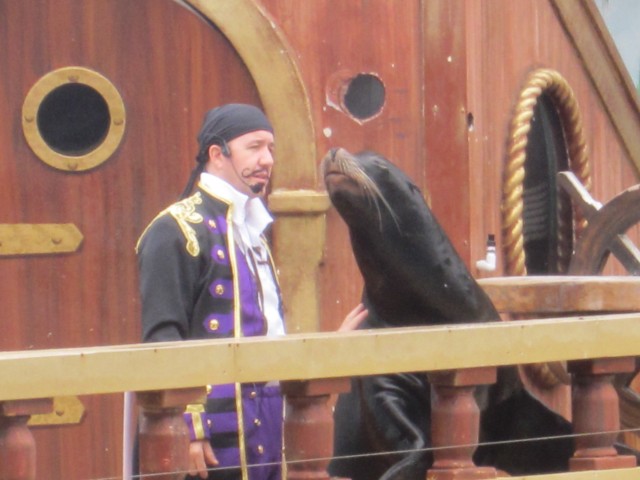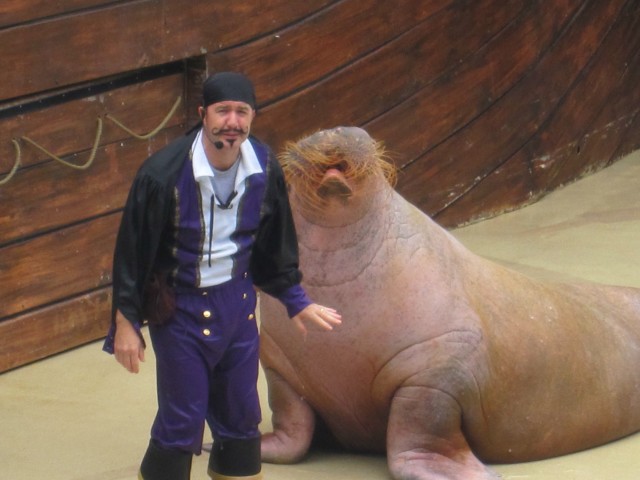 Making our way round the park, we excitedly went to the Shamu stadium for what was an amazing show 'One Ocean', the Whales were incredible and gave me goosebumps.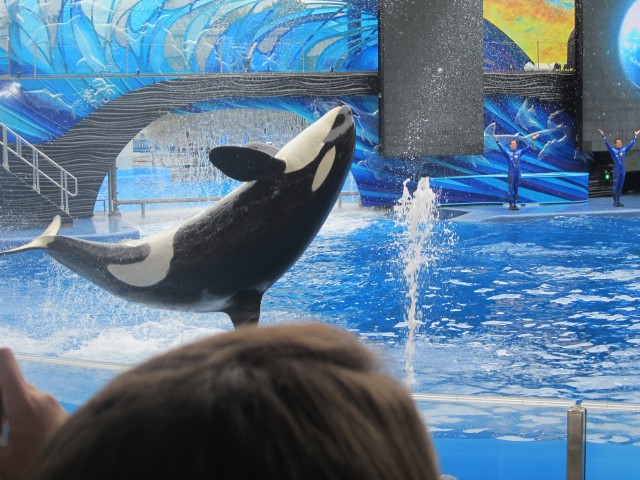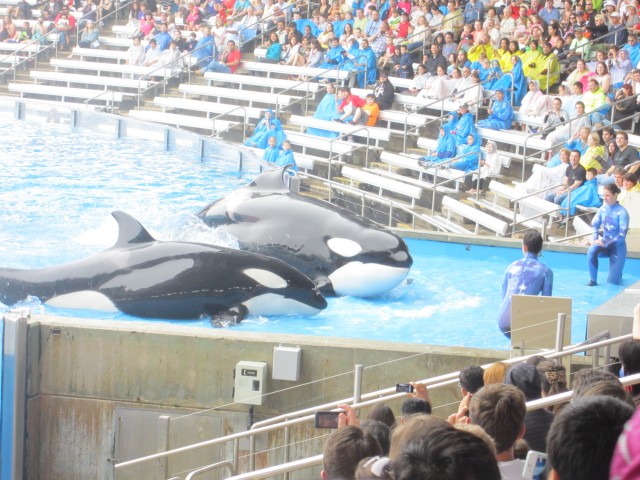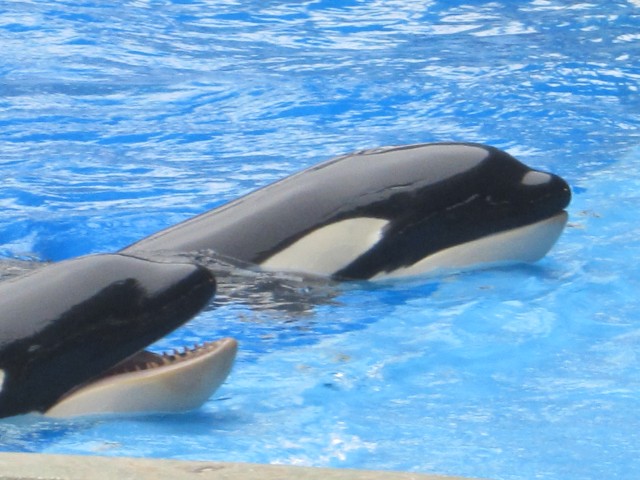 Finally, we watched the 'Pets Ahoy' which was again very funny and I think the cats stole the show!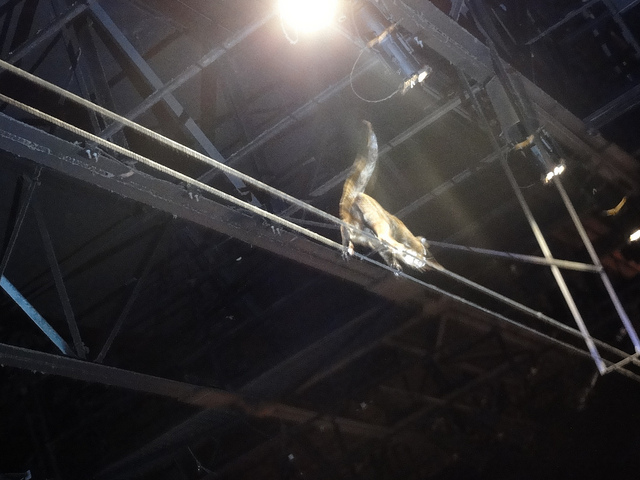 As well as the shows, there's many individual animal encounters, you can get up close to the Dolphins, Manatees, Polar bears, Penguins, Mantas and Sharks.
Also, you have a number of rollercoasters and rides to go on as well as different play areas.
We went in February and it was surprisingly quiet, I can imagine it pulling quite a crowd at peak times so glad we managed to avoid this!
You can't deny that the animals are incredibly talented and the guys who train them are talented also.
Here's a video of the whole 'One Ocean' show…
We did miss out Discovery Cove as we felt the boys wouldn't get the benefit out of it…but there's always next time!
Have you ever been to SeaWorld?
Please note, we visited the park in February 2012, some things are likely to have changed.