My first week of attempting to eat more healthy and do more exercise has gone fairly well, I managed to not have any of the desserts at my nephews party which is pretty impressive!   I've had a fair amount of help and advice and here's what I've done:
Drink a large glass of water in the morning and then 3 litres of water per day + 1 litre extra for every hours exercise, this advice came from fellow blogger Jess who is a traveller and also a fitness professional.  She also recommended looking at a book entitled 'I quit sugar' by Sarah Wilson (I've yet to look at this).
I've reduced carbs in the form of potatoes, rice, pasta and bread…I've actually cut everything out apart from the potatoes.
Replaced semi-skimmed milk with skimmed milk.
reduced the amount of chocolate, I used to eat a bar pretty much every day, now I've limited this to the weekend only.
To help the urge of eating when bored, I'm drinking a lot more hot drinks, like herbal tea and normal tea.
I was already a member of a gym and went fairly regularly, I've now got a tailored exercise plan to follow which should hopefully help speed up the process.
What I do need to do is stop the granola for breakfast and switch to low/no-sugar porridge, I'm just adamant that I need to finish the existing breakfast before I start a new one!
So, first week has been done and I weighed myself this morning and I was 11st 12lbs (166lbs or 75.3kg), so have lost 3lbs!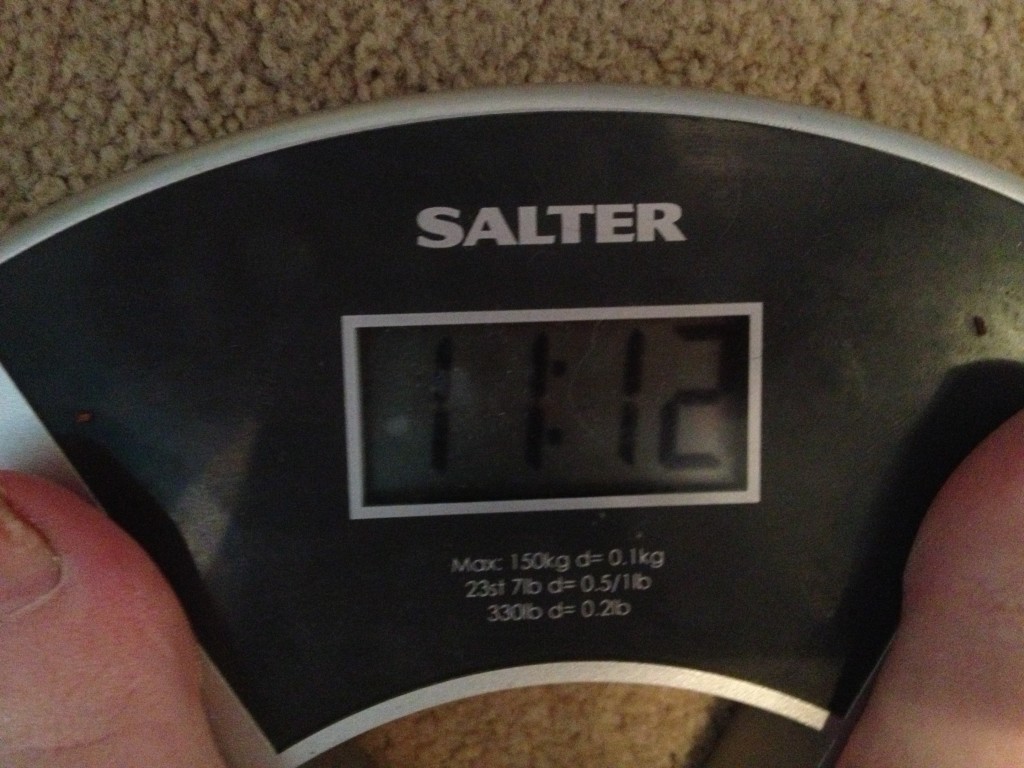 Now to keep up the momentum as I'm well aware that a lot of that weight loss is purely water.
Till next week…