Living in East Northamptonshire, I visit North Norfolk a couple of times a year as it's only an hour or so drive away.  The main reason is to visit the seaside, but there are many other great reasons to visit North Norfolk, the sandy beaches is just one of them!  It's so popular that even the Queen has her own private residence here at Sandringham..
North Norfolk with small children
With young kids in tow, you can visit the small seaside town of Hunstanton or Great Yarmouth, there's enough there to keep you occupied for a few days at least!  Or you can head inland and back in time to the land of the dinosaurs at Dinosaur Adventure or to visit an adventure playground complete with tree houses in BeWILDerwood.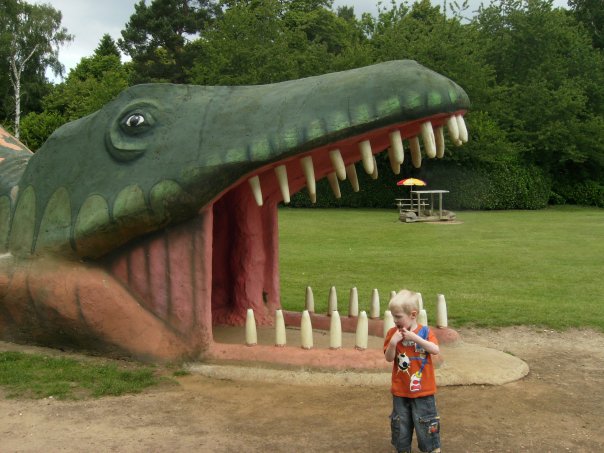 North Norfolk with older children
Of course the above activities can still appeal to the older ones too, but when your children are older you can start to look at activities which perhaps are a little more adventurous like learning how to moor a boat at the Broads National Park or learning how to catch a crab in Cromer or Wells.
Beachcombing is a popular activity in Norfolk, along West Runton beach often reveals pieces of history and treasures such as amber, sea glass, shells, fossils including belemnites, sea urchins, sea sponges and mammoth teeth!
Older children might also enjoy taking a visit to the Sandringham Estate where you can visit the museum and wander around the famous gardens, there's also a country park too if you want to ride your bikes.
North Norfolk is incredibly dog friendly with a lot of the beaches allowing dogs at certain times of the year and local B&B's also allowing dogs, you can bring your furry friends to enjoy a trip to the countryside with you!