Up until a few months ago I'll admit that HF Holidays wasn't on my radar but since joining them on a recent family walking holiday in the Derbyshire Dales I've seen their name pop up everywhere! HF Holidays is a company that offers all-inclusive guided walking holidays within the UK and abroad and whilst majority of their trips are for adults they do have family adventure holidays specifically designed for children in mind yet being diverse enough to allow variation in difficulty of walks and activities.
On our HF Holidays family adventure was to The Peveril of the Peak in the Derbyshire Dales for a 3 night stay.  Upon arrival to the hotel we were greeted by the welcoming staff and soon checked into our room, but not before being advised that there was a welcome cream tea at 4pm.  So a quick freshen up and we were back in the main lobby tucking into an array of cakes and biscuits and surrounded by other families that had checked in that day.  We also got meet our guides who were to be with us for the duration.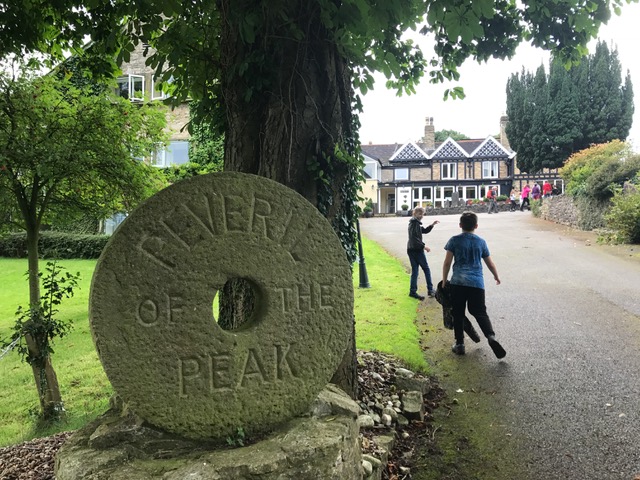 After tea we then went on a short walk around the local area to stretch our legs and enjoy some fresh air before our briefings with our guides.  The briefings are where they explain to new guests the format for the stay and to also then briefly explain the planned walks for the next day.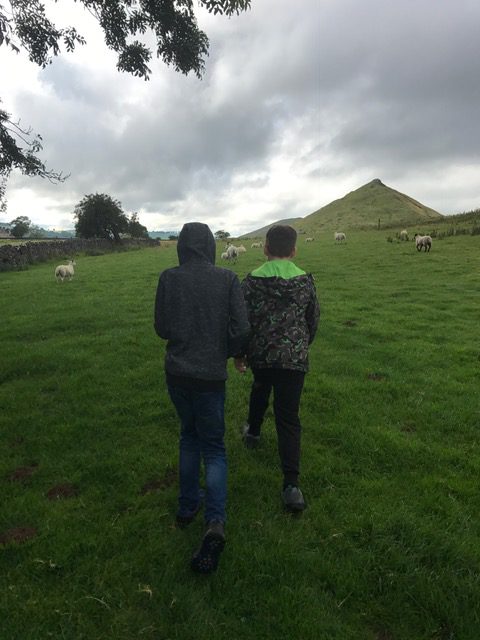 On the family adventure stays, you get a choice of 4 walks per day, with distance and difficulty varying with each walk but generally they're within the same area.
Here's an example of the different types of walks to choose from:
Family Walk: We start at Middleton Top and descend on the High Peak Trail on the trackbed of the former Cromford & High Peak Railway to the National Stone Centre. We spend time here panning for precious stones. Continuing on the trail, we descend to the Cromford Canal and walk on the towpath to finish at Cromford. Time to discover the history of Arkwright's Mill or play games on the green. 4 miles (6.5km) with 250 feet (80m) of ascent.
Easier Walk: We begin in the market town of Crich, home to the National Tramway Museum, and walk to the Sherwood Foresters Memorial on Crich Stand. We walk into the Derwent Valley and along the Cromford Canal, to Cromford Wharf and Arkwright's Mill. 5½ miles (9km) with 650 feet (200m) of ascent.
Medium Walk: From Crich we visit the hamlet of Lea, before ascending along an iron ore bridleway. We then follow the easier route along the Cromford Canal to Arkwright's Mill. 7 miles (11km) with 900 feet (270m) of ascent.
Harder Walk: Our route starts with a short walk along the Cromford Canal before we ascend on to Crich Chase and then on to Crich, where we follow the route of the Medium Walk down to the Cromford Canal and Arkwright's Mill. 10 miles (16km) with 1,400 feet (420m) of ascent.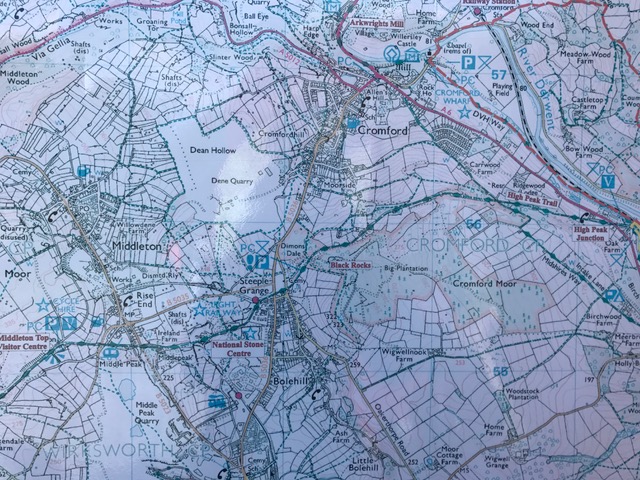 You decide on which walk you'd like to join the night before and you'll also know which guide will be leading you aswell, for our walks they took it in turns which meant you could chat to each as the holiday progressed.
Generally speaking you look to leave the hotel about 9am at the earliest with a coach taking you all and dropping you off at your different starting points.  Then you should expect to be out for the whole of the day.
As we hadn't done much walking together as family and not knowing how keen the boys were for walking at length,we opted for the family walk (detailed above) on our first day which was actually a really nice walk and done at a nice pace that would suit the younger children and it gave the boys a chance to get to know the other children and the guides.  On the family walks, there's plenty of time to stop and explore something interesting too, like spotting frogs or climbing walls!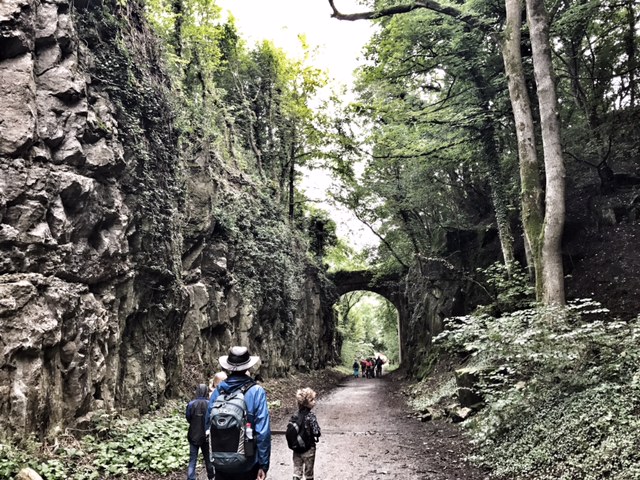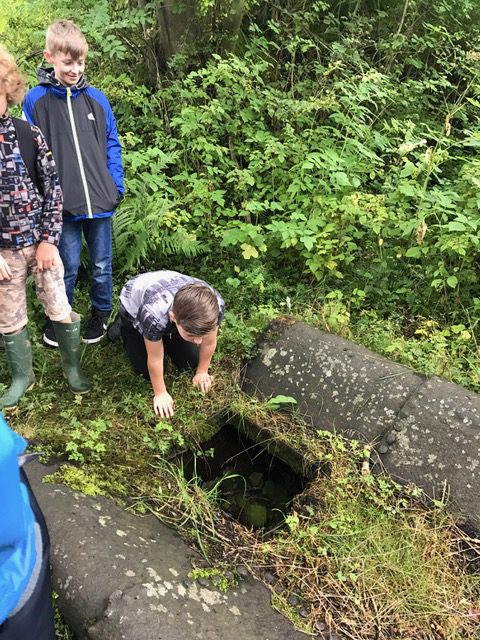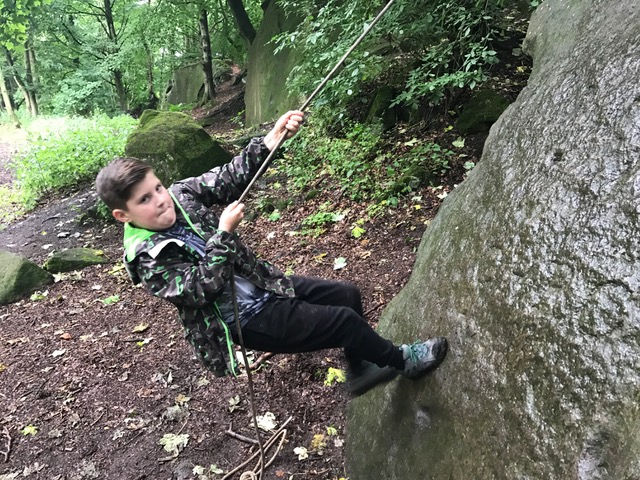 On our second walk we chose the easier walk which turned out to be quite a walk at I think around 7 miles and much different to the day before.  This walk we started off high at the old Cat & Fiddle Pub (now closed) and walked down through heather and ferns and then up to Burbage Edge and finally down into Buxton where we all met at the Pavilion Gardens.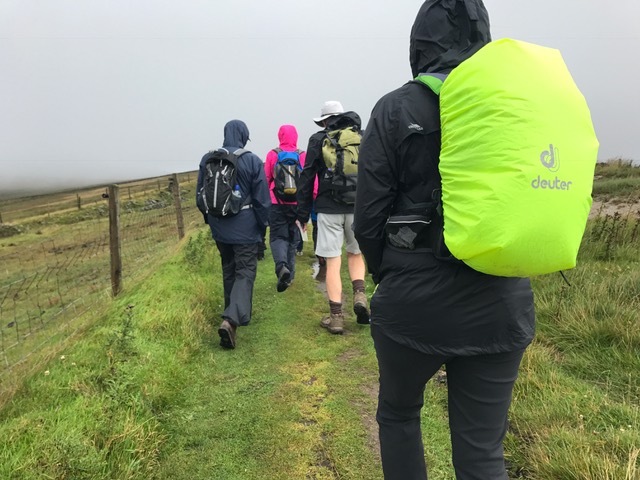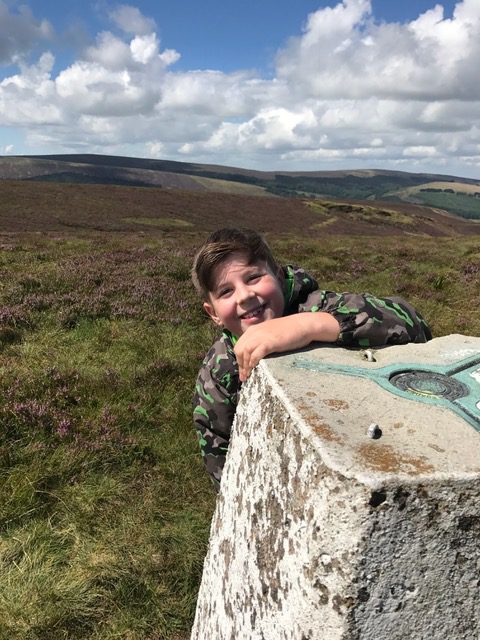 Because we stayed for 3 nights we were only able to join 2 days of guided walks, you can however stay for longer (as many of the guests were doing) and do many more walks and/or skip a day and do your own thing.
One thing that became clear is that the majority of the guests are regular HF Holiday goers, either on the family adventure trips with their grandchildren or on their own on the many other trips provided.  But one thing that really stood out was how friendly the guests were, all were willing to chat in the evening and of course on walks, being their on my own with the children made for a more enjoyable experience.
A HF Holiday trip is Full Board and you couldn't fault them at all on the amount of food they provided!  Even the packed lunch which you take on your walks, you are provided with a pre-selected choice of sandwich filling and then a whole sideboard of extras you could add in, like trail mix, cakes, crisps and fruit.  The only thing that's not included is additional drinks should you wish to buy any from the bar.
After your day of walking, there's planned activities by a dedicated kids team member, including talent shows, football rounders, mini olympics and a family quiz.  After a day of walking and making friends the boys were more than happy to join in.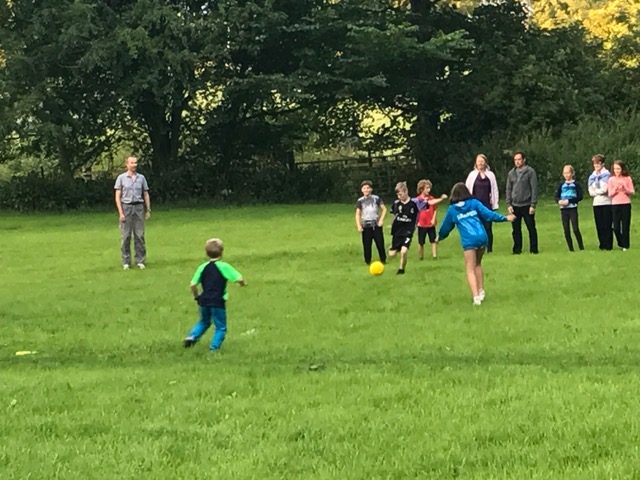 HF Holidays family adventures is a great mini break and what's more under 11's go free (watch out for offers as sometimes under 18's can go free also), so you only have to pay for the number of adults going starting at around £359 for 3 nights and there are loads of destinations to choose from too.
We had a really great time at our first HF Holidays adventure and even the kids albeit a bit reluctant in the lead up to going, admitted that it was actually better than expected!…Can't ask for much better praise from 2 boys I don't think!