I grew up with camping, first camping in standard tents, moving onto trailer tents and then finally onto a Caravan, I loved camping and the way it makes you get outside and enjoy the fresh air.
In a world where (in our house at least) the Xbox dominates the summer holidays, I'm always conscious that my boys don't do enough things outside these days.
We therefore jumped at the chance to take the Subaru XV for an adventure weekend camping!
The car itself was quite large and roomy, but not too big that it felt like I was driving a tank (and then searching for the biggest car parking space available!).  It was easy to handle and a nice smooth ride with the added benefits of in-car Satellite Navigation and climate control.
We kicked off our time with Subaru at an off-roading day, where we were shown how to handle the car in sticky situations, it was great fun and the boys had a blast!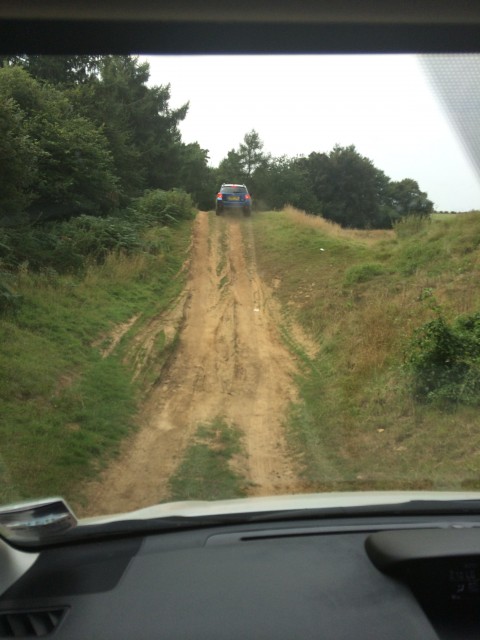 I had to then go out and buy all (I mean absolutely everything) to enable us to go camping!  This took a few trips and lots of advice searching on the likes of Twitter for peoples recommendations on tents.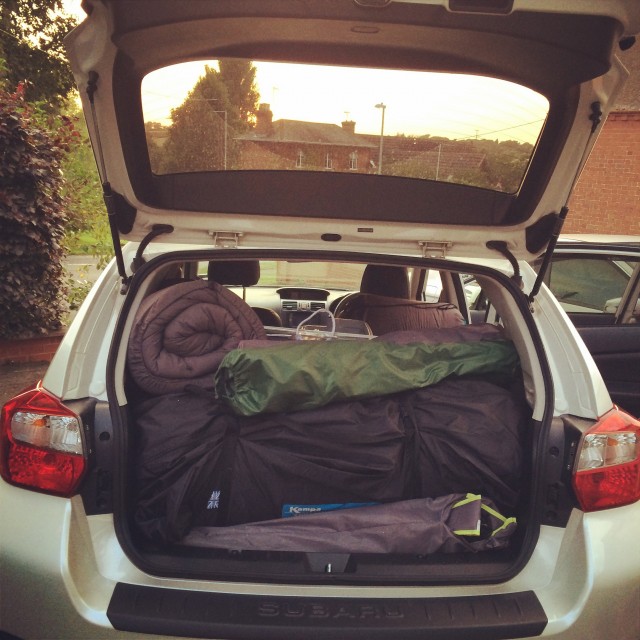 I was conscious that If i didn't get a tent that was easy to assemble and dissemble then it could potentially put me and the boys off camping for some time.  So we ended up splashing out on the Kampa Southwold 4+2 Air Tent.  Here's a short video of us putting this tent up, I've sped the video up, but it took around 6-8 mins to peg out and inflate (sorry for the crazy filming towards the end, I knew I should have left the camera on the car!)…
I decided not to venture too far from home for our first camping trip so was recommended a fantastic campsite on the edge of the Peak District – Middlehills Farm.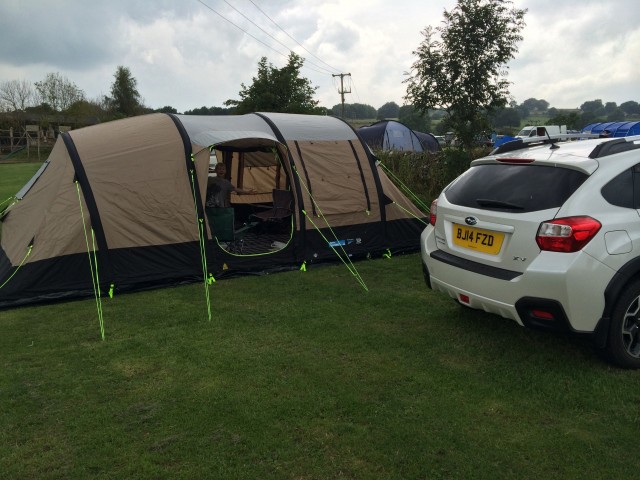 The site had an on-site shop, playground, 3 large fields to choose from and 4 resident pigs who were the most friendliest pigs I've ever met, they rush up to see you for a scratch on the back…very sweet 🙂
You can also hire fire pits so you can keep warm in the evenings, toast marshmallows or make the best toast ever!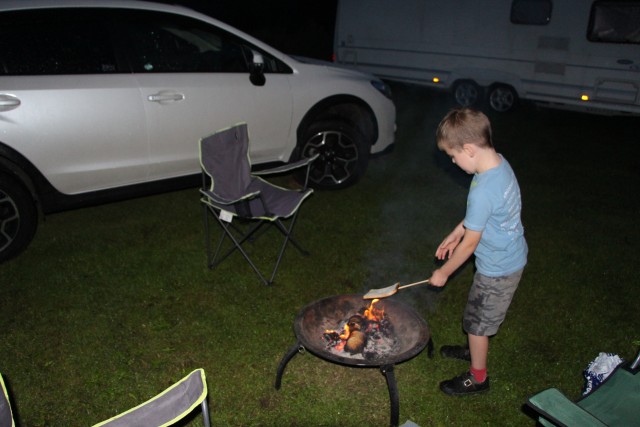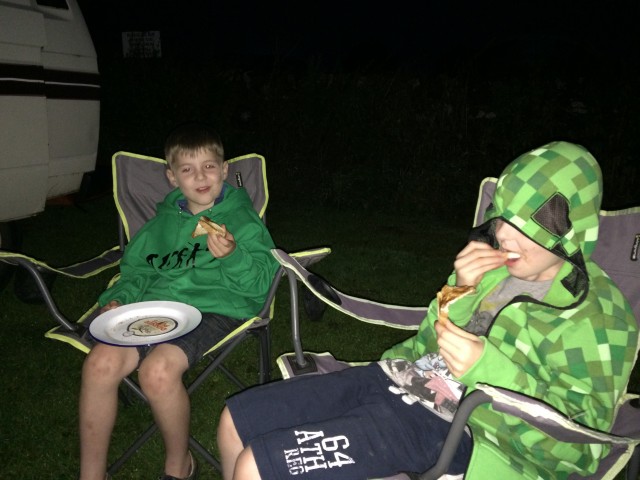 The campsite even had a climbing wall on the first day we were there, of course they wanted to try this out!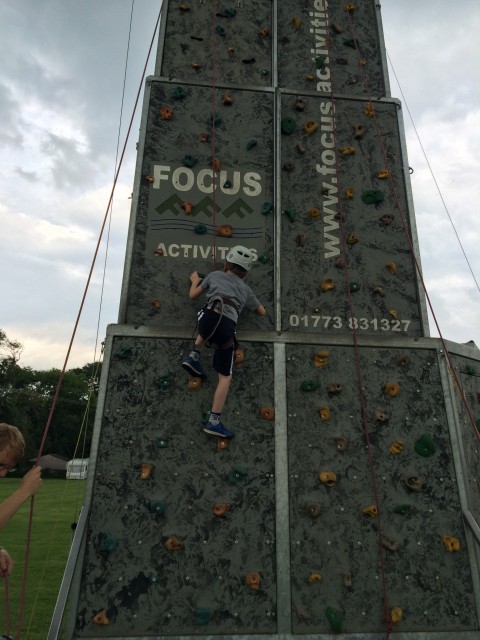 Due to the very unpredictable UK weather, we had some rainy times.  Fortunately the tent was big enough to comfortable sit all of us around a table, have the cooking stove and more, so even though it was rainy we weren't crawling over each other.
The eldest even took to making everyones toast in the mornings 🙂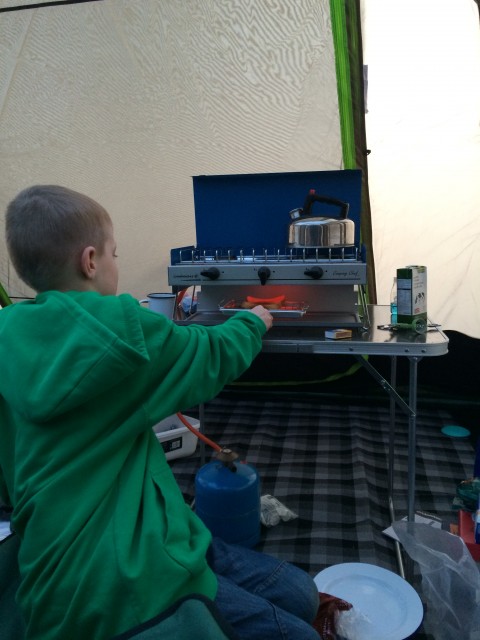 Even when it was rainy, we had a back up plan…playing Pass the Pigs!  The game from my own camping childhood!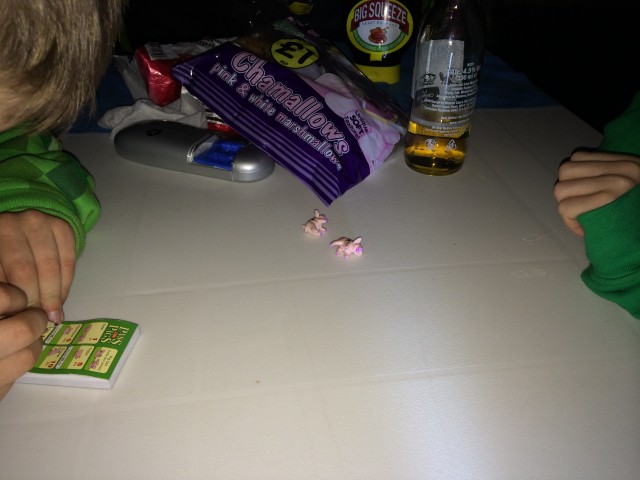 Although, not sure I'm liking these scores too much!
All in all we had a great weekend camping and the boys wanted to stay an extra night and now we have all the kit, we can go again and again!
In the next few posts, I will go into more detail on what other adventures we got up to on our #xvadventure camping weekend.
Where are good campsites that you would recommend?