Day 9 – Everest Base Camp!

So the day has arrived, the one that we've all been waiting for and one that most people signed up for, today we trek to Everest Base Camp.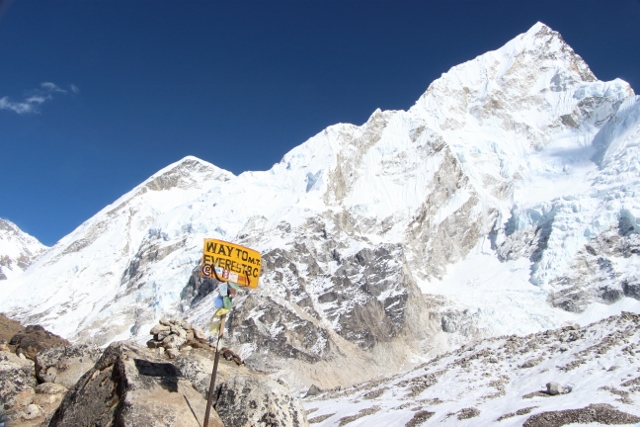 There was no apparent rush to get going super early so we enjoyed a relaxed breakfast before packing our bags and heading out.
The route itself is dusty and rocky and for most part is a single track where you have to walk in single file. You don't gain much height from Gorak Shep to Base Camp but at this altitude you're thankful for this!
As you progress along the path and alongside the Khumbu Glacier you find yourself with steep drops to your right with the stability of the path always a worry as it's so loose and dusty under foot.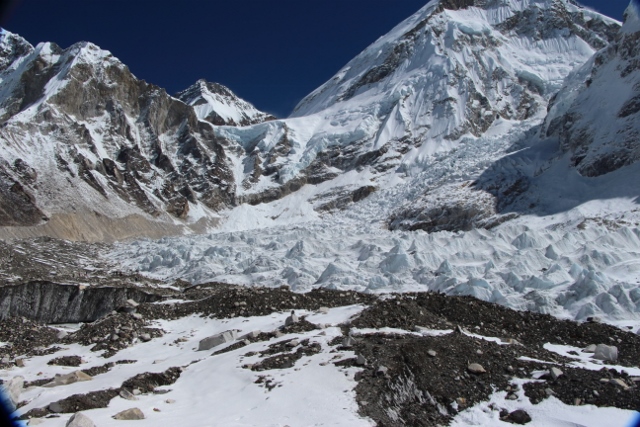 To your left it rises up with precariously placed boulders looking like they will drop at any moment… so pretty much your main focus is getting to Base Camp as quickly as humanly possible and avoiding these hazards along the way!
After around 3 hrs we had reached the last section of the trek and crossing over to Base Camp itself the terrain became more rocky and there was quite a bit of ice.
Everest Base Camp (5360m) itself was empty as we were off-peak for the climbing season, it would have been nice to be able to see how the tents were placed to get a better feel of Base Camp itself.
Arriving into Base Camp there was a simple pile of rocks and some prayer flags and this is pretty much it…although I was initially worried about this and thought that I would feel disappointed by not seeing more…I was mistaken, the feeling of reaching Everest Base Camp is enormous and you feel very privileged to be there and proud of yourself for making it this far.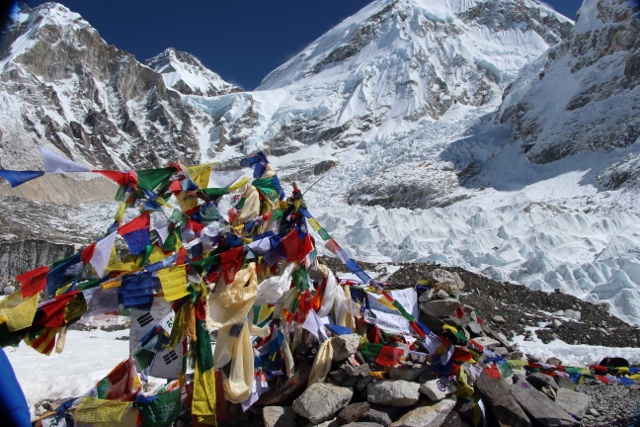 I'm not going to lie, I would have gone further had I the opportunity…the Khumbu icefall was in reaching distance and I would have loved to have been able to just physically touch it and actually appreciate how big those seracs actually are!
However this wasn't to be on this trip (maybe next time ;-))..
Taking a few pictures and resting for a while it was time to head on back the way we came and back to Lobuche…now seeing as that same trek coming had taken 1 and a half days, we were now attempting to do it in just half a day!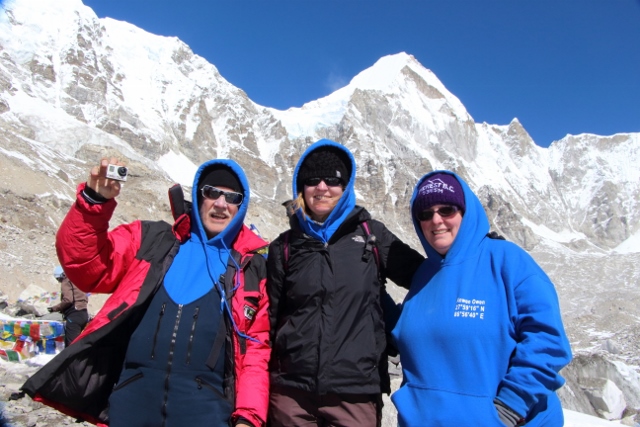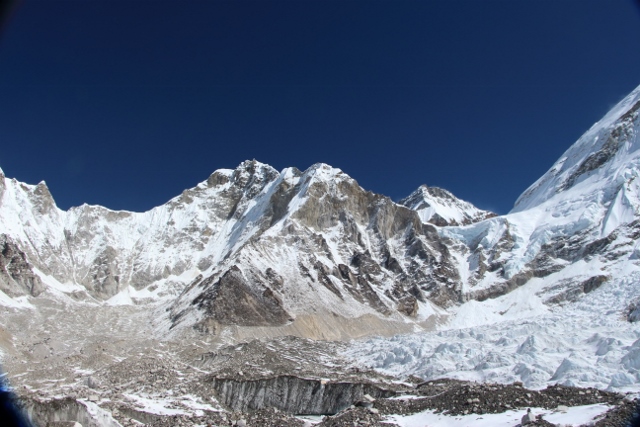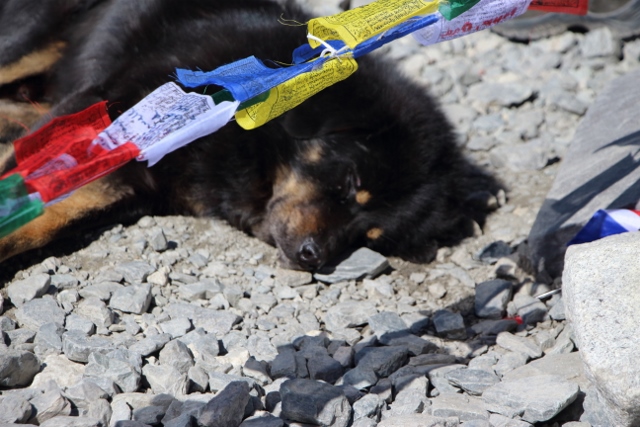 We arrived back to Gorak Shep for a late lunch (about 3pm if memory serves me correct) and then made the long walk back to Lobuche.
Pretty soon darkness started to fall and we found ourselves walking in the dark… thankfully the terrain wasn't too bad but it was pretty hard to see where you were stepping (especially as I hadn't packed my head torch!). Our Sherpas made a call and soon some of the staff met us along the track, taking me by the hand I was led away from the others by one of the kitchen staff, trying to walk as quickly as possible without breaking my ankle! Further down the track I was met by some more kitchen staff who had brought a flask of hot fruit juice which was so hot it wasn't easy to drink quickly and by that point I just wanted to be back in the lodge as I was so cold.
Eventually I got back to the lodge and I literally broke down (embarrassing!!) I hardly ever cry at things (hence why most people call me robot) but for some reason getting back to Lobuche and sitting in front of the fire with the rest of the team I just felt overwhelmed by it all.
A short while the 2 remaining members of the team arrived back at the lodge and we quickly ate and headed off to bed, I think that was probably the hardest day to date.
Approx. walk time in total was around 12 hours. (but this could have been achieved quicker)