The Canary Islands, situated to the west of Africa are a great choice if you want to pretty much get it right with the weather at any time of the year and often being a popular destination choice over the winter months.  The most popular of the islands are Lanzarote, Tenerife and Fuerteventura.
All the islands are quite small in size which makes them perfect for getting out and exploring what the islands have to offer.  I would always recommend hiring a car and getting out and seeing a place for yourself and seeing places sometimes away from the typical tourist destinations spots….you never know what treasures you might stumble across!
With only being a 4 hour (approx) flight from the UK and from most UK airports, the Canary Islands is the perfect choice to go for a family holiday too.  Most of the key areas you'll find on each island will ensure there is always something to do, whether it's exploring the volcanic landscape, getting on the ocean with the vast array of water sports available or just lounging around your pool.
If you're after adventure, then a trip to Siam Park in Tenerife, rated one of the best water parks in the world and set against a backdrop of Thai architecture should be a firm favourite for the whole family.
Staying in Tenerife, how about a hike up the Volcano Teide?  A fairly straight forward hike, but should you prefer you can drive right up to the cable cars and then take a trip to the top, but I would advise to get their early to beat the queues.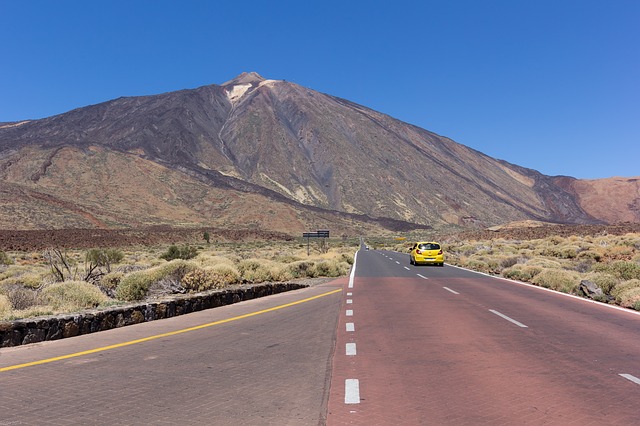 Scuba diving and also snorkling is great in the waters surrounds the Canary Islands.  Expect to see spider crabs, brown pufferfish, African Cuttlefish and if you're lucky you might see a sand octopus or angelsharks.
Whilst there are many accommodation options available, a firm favourite is getting your own villa in the Canary Islands, which allows you the freedom and privacy that kids will enjoy…what better than having your own swimming pool?  And generally most villas these days will have WiFi so if you need a break from the sunshine or just some down time, you can connect and kids can watch YouTube videos to their hearts content!
Wherever you decide to head to in the Canary Islands you're sure to have a great trip, don't forget the suncream!