Having a decent pair of hiking socks is as important as getting the right pair of hiking shoes, the sock is your barrier to protecting your feet from rubs and blisters.
Normally when I go hiking I tend to wear a thin base layer sock and then a thicker sock on top of that to help eliminate rubbing.
"The Hall family have been manufacturing socks in Leicestershire since 1882. This longevity is borne through experience, enthusiasm, constant innovation and design creativity and has allowed HJ to become the largest branded sock manufacturer in the UK."
British sock makers HJ Hall offered to send me a couple of their hiking socks to review, I opted for the Advanced Trek – Dual Skin ProTrek and the Extreme ProTrek sock.
The main thing that struck me about both of these socks is the length of the sock, they come right up to your mid-calf.  I like this as in the past I've worn socks that only come to the same height as my boot cuff and this has caused discomfort around the ankle.  With the added height of the HJ Hall hiking socks this eliminates that issue.
Advanced Trek – Dual Skin ProTrek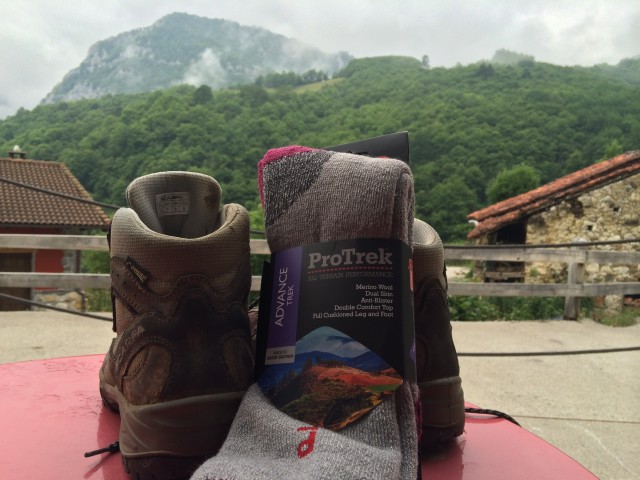 I liked the idea of the Dual Skin sock in particular as this would essentially get rid of the extra pair of socks I tend to wear.  They were comfortable and coped with an all day trek through the mountains very well.
One thing I would say here is they don't come in set shoe sizes, and being a size 6 and choosing the size 6-8.5 socks I found them a little on the larger size.  That said it hasn't detracted from the overall feel of the sock when wearing.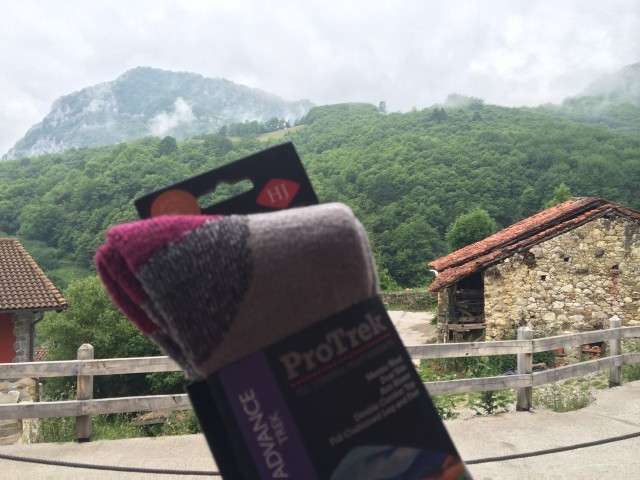 When washing the dual skin sock you will probably find the inner sock becomes more apparent as it's worked its way out of the outer layer, this is easily rectified and again it doesn't detract the feel on the second wear.
Comfort Toe Seam
Double comfort top
Dual skin to eliminate abrasion
Fully-cushioned leg and foot
Merino wool blend
Full terry leg
The Advanced Trek – Dual Skin sock is currently available for £13.75
Extreme ProTrek sock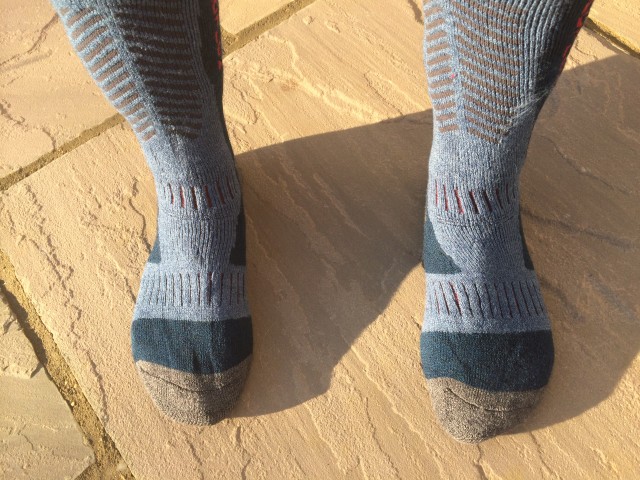 The Extreme ProTrek sock is the sock to choose in all conditions, it offers the best in thermal properties so good to wear all year round, also these socks will ensure the best environment for your feet in even the most demanding terrains.
• Double Comfort Top
• Extended Lace Guard
• Arch Support/Bracing
• Ankle Support/Bracing
• High Density Cushioning
• Comfort Toe Seam
• Flex Zone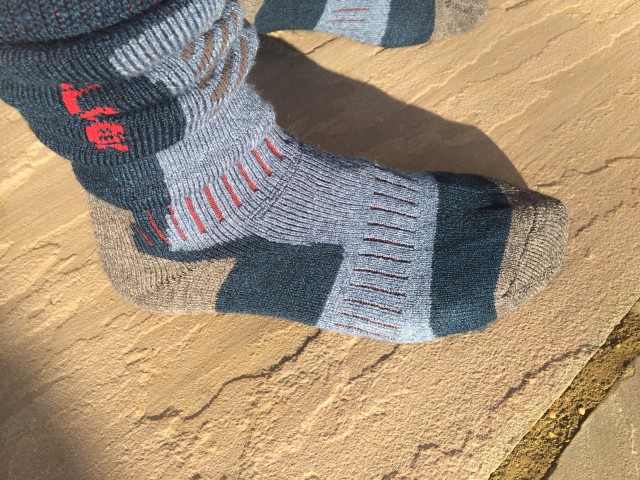 The Extreme ProTrek sock is currently available for £13.75.
Overall I think the HJ Hall hiking socks are well made and reasonably priced and will be a longstanding addition to my hiking gear in the years to come!
* I was sent 2 pairs of HJ Hall hiking socks for the purpose of this review, all thoughts are my own.