Going on a family holiday is an exciting thing but it can also be pretty stressful too… whether you're planning on leaving the country on an aeroplane or about to embark on a 5 hour car journey with a little organising and hopefully some useful tips with help from My Voucher Codes that you'll find below, preparing for your next family holiday will be a dream!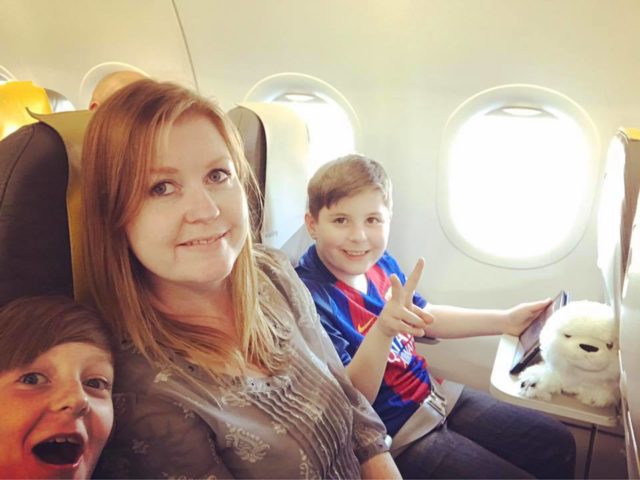 Book and pay for trips before you go
Planning some activities and day trips in advance helps relieve some of the pressure when you're at your holiday destination.   Researching and deciding as a family what you would like to do frees up the time you're meant to be relaxing!
If your children are old enough, why not let them choose 3 things they'd like to do when on holiday and then hopefully out of the 3 choices you'll be able to arrange one of those per child. This will also make them feel much more involved in the holiday decisions.
Packing
Allow your child to pack their favourite toy and game (size dependant of course!).  This will help when you're trying to bring in some normality whilst on holiday, especially around bedtime when you need them to chill out.
Love of hate them, tablets are a great way to keep children entertained if in a car or on an aeroplane and even whilst on holiday if things become a little too much, have some downloaded episodes of their favourite TV shows on hand and this should hopefully calm any situation or hyper child down within minutes.  Make sure you don't forget the chargers and adaptors!
Flying
If you're flying away for your holiday, remember that for peace of mind, pre-book your seats before you arrive at the airport.  You may well think that by booking as a family you're guaranteed to sit together, in most cases you probably already are, but it has been known for children to end up seated away from their parents…and whilst this might sound tempting I'm sure deep down you'll want to sit altogether!
It's a good idea to pack a few small snacks for you and the children, but don't forget you can't take liquids through security over 100ml so don't go too mad else you'll have to throw it away before you even get on the plane!
Get touristy
When you visit a popular tourist destination,you'll find that everyone else is probably wanting to visit as well.  They are tourist spots for a reason and they are generally things you ought to see for this reason alone.  To make your visit a bit more pleasurable, it's a good idea to arrive to any popular tourist spot early… it really does in most cases pay to get up early and beat the crowds.
Why not get your children a disposable camera to take with you, this way they can take their own photos and create their own memories!
These are just a few tips, for more check out this short video from My Voucher Codes with the help of Thomson Holidays