I live in 2 up 2 down house and with 2 children and my menagerie of animals space at times can feel quite cramped!  I've lived in this house now for almost 2 years and for the most part I can cope with the size of it, but sometimes I do feel we could do with an extra room.  To be fair my house has decent sized rooms and of the ones I saw that were on the market for the same price I think we've got the best deal of them all for what I could afford at the time.  Here's a couple of ideas on how to create more space in a small house…
Room Dividers
Currently we're having a bit of switch around in the upstairs to try to give the boys a bit more of their own space.  I can't afford to have a 2 storey extension to give them their own rooms so I'm in the process of the putting up a couple of semi-permanent room dividers in one of the bedrooms.  The idea being that each section of the room is equal in size and will pretty much mirror each other.  There's already a window on either side of the room so they will have the benefit of natural light and although they will still be able to hear each other, they should have a feeling of privacy at the same time.  We're still in the midst of doing this change so no photos as yet!  But here's a peak of the dividers I've bought so you get the idea: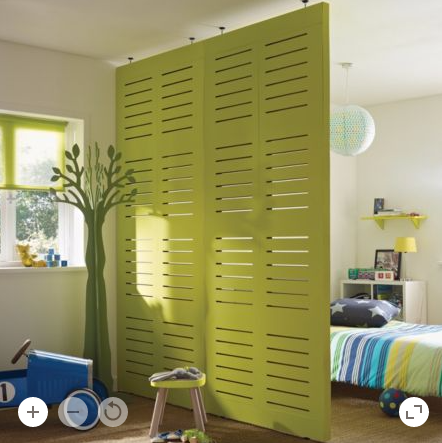 Conservatories
Adding a conservatory is another way to create an extra room and it's something Ito consider doing on a long-term basis.  Conservatories are quite an expensive addition to a house so you would need to make sure you're going to firstly get the use out of it and that should you sell your house in the short-term that you'll add value.
Outside Storage
I have a fairly decent sized back garden for a newer house but with the lack of a garage and only a small shed to house all garden equipment, my garden is somewhat overrun with bikes and toys which really I would like stored away in a shed or storage unit.  Alternatively, greenhouses can make a handy storage solution in the garden as you can then pop all your garden equipment in there and the shed can be freed to have the bikes and toys!  I used to have a greenhouse before we moved and I do miss growing fruit and veg in there.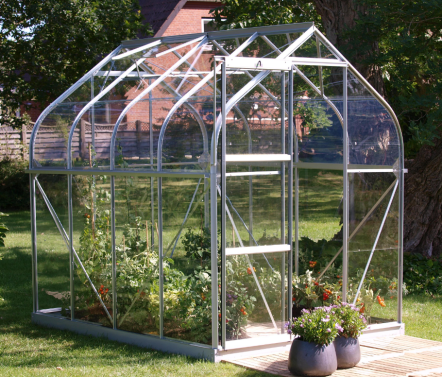 There's a few ideas on how I've been looking at in creating a more workable space for us, what would you add?