Tamu in Peterborough is a relatively new restaurant (I believe it opened in early 2014) but yet it's taken me this long to actually visit!  My friend who frequents Peterborough quite often and has been here many times raves about the place and her photos of Facebook confirm her enthusiasm about the place.
So today my friend, the boys and I went along to try for ourselves.
We had booked a table, but upon arrival there had been some mix up with a cancellation so our booking wasn't there, however they were able to accommodate us all the same and kindly discounted our bill for the trouble.
Looking through the menu it's hard to decide on what to choose, you can have savoury crepes (there are also new savoury options every month), sweets crepes, waffles, sundaes, hot desserts and you can even create your own!
In the end we chose:
Legendary Ferrero – Crepes topped with Ferrero Rochers, Milk chocolate sauce, Caramel Sauce, Ferrero Rocher ice cream, whipped cream and chopped hazelnuts.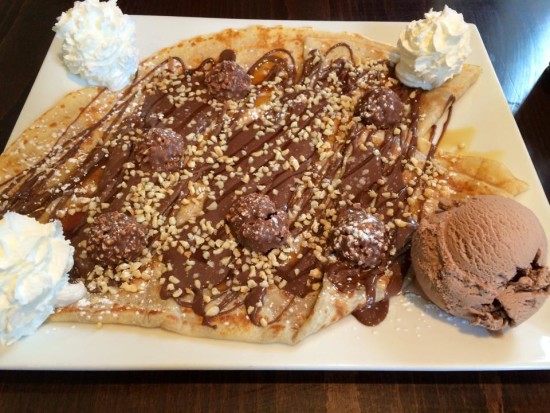 Pancakes with Maple Syrup – Pretty standard, x2 American style pancakes smothered in maple syrup, this actually should come with ice cream but the youngest did not want this.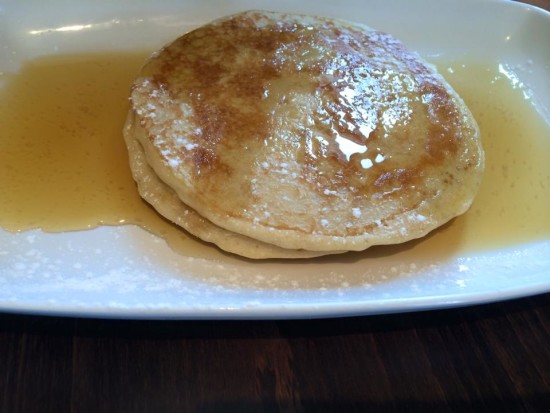 Warm brownie – This was created by my eldest, he chose a warm brownie, topped with milk chocolate sauce and mini marshamallows…he gave it a big thumbs up!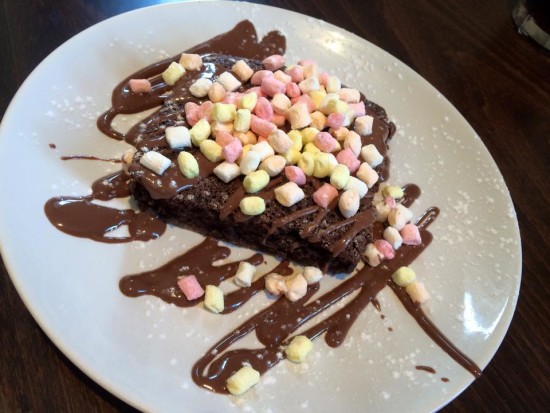 Crepe creation – This was created to order, x2 crepes topped with strawberries, Ferrero Rochers, Milk chocolate sauce and cookies and cream ice cream.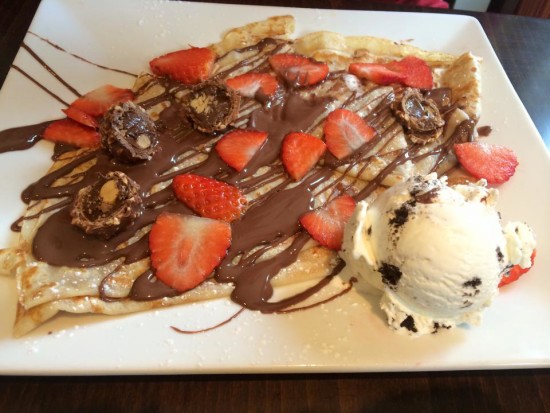 The food was without a doubt was delicious, but it's more filling than it looks and I struggled to finish mine!
Price wise, the 4 plates and 2 drinks came to about £30, which the fact it did fill us all up I think it pretty good value.
The novelty factor means I will be back again, and this time I will finish my food!
If you're looking to try Tamu in Peterborough, here's the address:
29 Broadway, Peterborough (PE1 1SQ) – Park in the Market car park (PE1 1YX) and it's just a short walk around the corner onto Broadway.
They don't have an active website at this moment, but this is the address for when it is active http://tamuonline.co.uk/, best place to find details is on their Facebook page here.