Buying a winter jacket for my youngest can be quite tricky when his specifications are it has to be warm but not bulky like the Michelin Man!  So as a lot of the high street styles are puffa jackets or coats which I know he won't wear it can become quite a task every year!  Similar to wearing jackets whilst hiking and where you also don't want to be too bulky I was keen to explore a type of softshell jacket for him as this would provide wind protection and some degree of water resistance too.
Looking at the vast collection of jackets and coats on the outdoorsupply website, I was able to narrow the choices down to two, which we then opted for the Jack Wolfskin Boys Grassland Hybrid in pebble grey.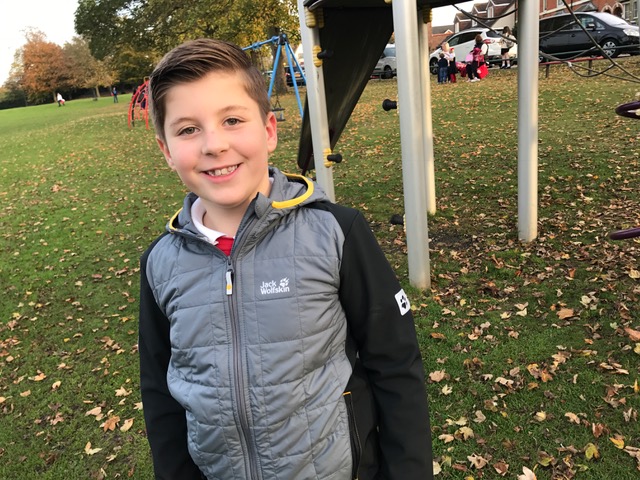 "Windy autumn weather is for messing about outdoors and flying kites. And that's exactly the kind of thing the GRASSLANDS was designed for. This windproof hybrid jacket is the perfect jacket for active kids.
If your kids love nothing more than being outdoors all day long and can't stand still for more than two seconds – no problem! The stretchy softshell fabric follows their every move. And it's robust enough to withstand plenty of tough treatment. Cold winds don't stand a chance against the windproof fabric and the synthetic fibre insulation on the front of the jacket adds extra warmth."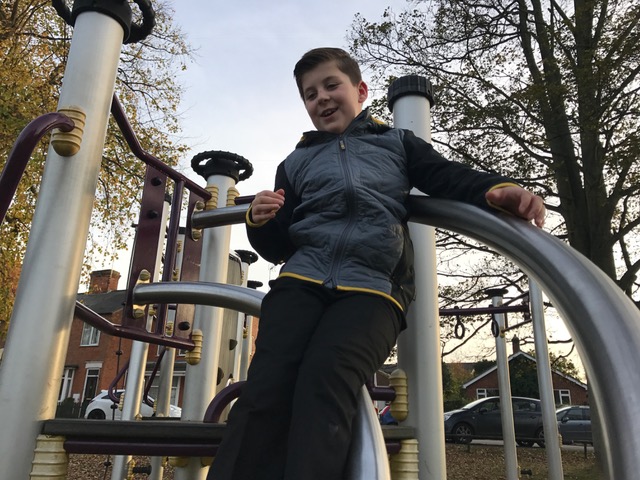 Although we haven't tested the jacket in extreme winter conditions, which to be fair are few and far between these days, I don't see it causing him too many problems or feeling the cold and like any other 9-year-old boy he's always on the move when outdoors anyway.
From a child's point of view, he particularly likes the fact that the coat is lightweight and more importantly not bulky!  and his favourite bit is the wolf footprint logo 🙂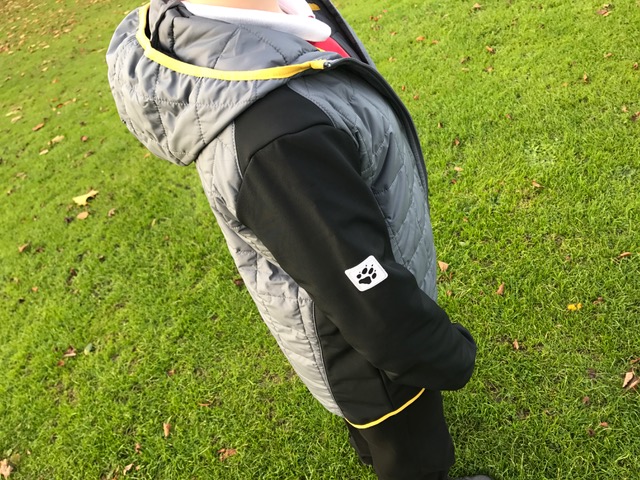 From a parent point of view, the jacket boasts a fixed hood and reflective detailing and is washable at 30 degrees.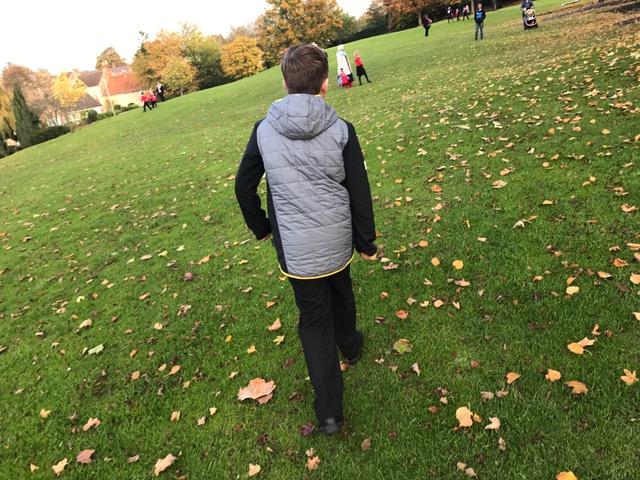 The only downside is that the coat is more expensive that I would tend to spend on a childs coat especially as he will grow out of it, but having said that I believe he will much prefer wearing this jacket and for now the quality is exceptional and will see him through Autumn, Winter and Spring.
You can currently buy the Jack Wolfskin Boys Grassland Hybrid jacket on the Outdoor Supply website for £72.95, along with many other great options to choose from.
*I was sent this jacket for the purpose of this review, all thoughts are our own.