Day 2 on Kilimanjaro, after a pretty crap night of constant waking up, feeling cold and an annoyingly overactive bladder, I actually felt ok, the diamox had kicked in and the nausea and headache had worn off…Thankfully!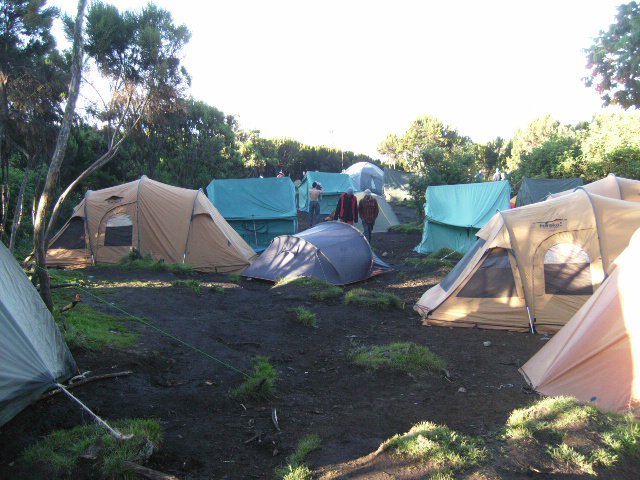 Time to sample the breakfast….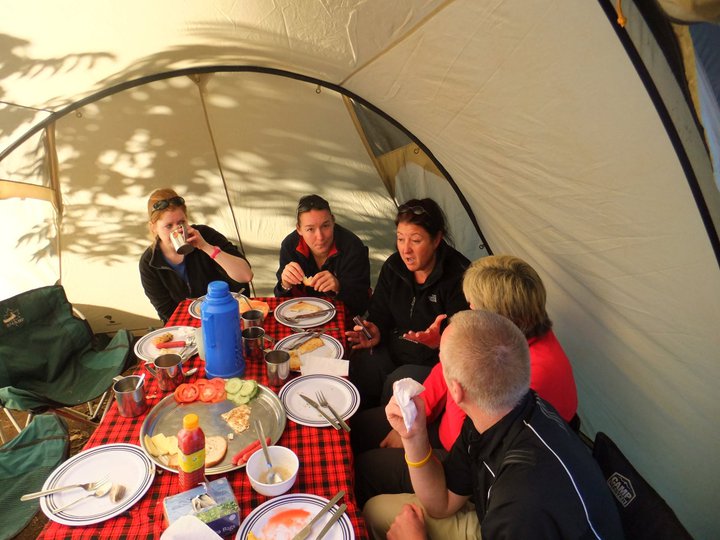 Generally consisting of hot dog type sausages, bread, cheese, pancakes and porridge, at first was pretty good, as the trip went on, it was a real struggle to eat.  After breakfast and stats check, we were ready to set off….
Starting the walk, we were becoming more exposed to the sun, the forest had pretty much gone and the incline on this day was much more significant.  Although much more enjoyable and you start to do 'proper' climbing as opposed to hiking on a path.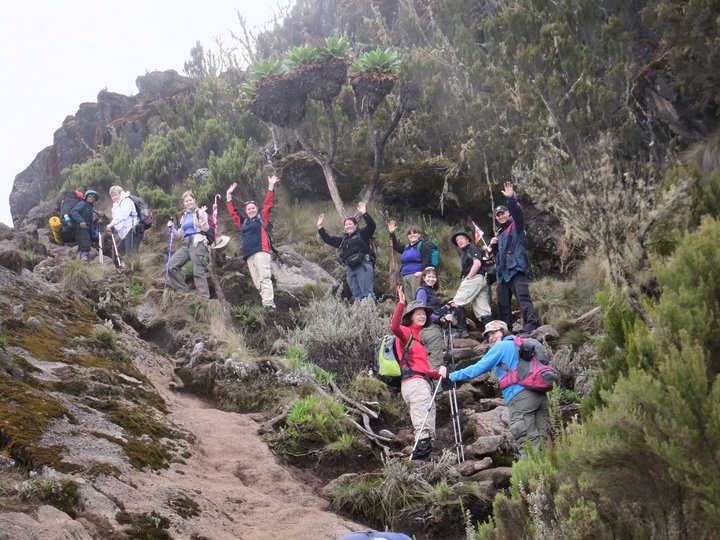 Overall a pretty great day, everyone was smiling and there was still a great buzz.
We made much better time this day and arrived into Shira Camp (12355 ft) in day light, catching a glimpse of Mount Meru in the distance…
A benefit of the Machame Route is that you ascend quite steeply at first and then from day 3 you start to come back down slightly, then climb high, sleep low which helps with acclimatisation.
As the light fades, everyone headed off to the tents and I hoped for a better nights sleep….Sadly didn't happen, still had the overactive bladder and the nights were getting colder….ah well, was just meant to be I guess.