At a size of well over 240,000 square kilometres, there is no doubt that the United Kingdom offers a wealth of holiday destinations to choose from. However, some are better than others when enjoying an excursion with the entire family. Let us take a brief look at a handful of suggestions which are excellent ideas when bringing along children.
The Lake District
Many feel that the lake district is the most beautiful natural destination within the United Kingdom. As it offers an impressive 2,362 square kilometres of sights and attractions, the driving experience alone has attracted countless outdoor enthusiasts. We should also point out that this district was recently designated a UNESCO World Heritage Site. The physical geography here is impressive and The Lake District is home to the largest peak in the United Kingdom (Scafell Pike). However, there are plenty of activities here for the younger generation. Some stunning examples include South Lakes Safari Zoo, Keswick Adventure Centre and Lakeland Maze Farm Park.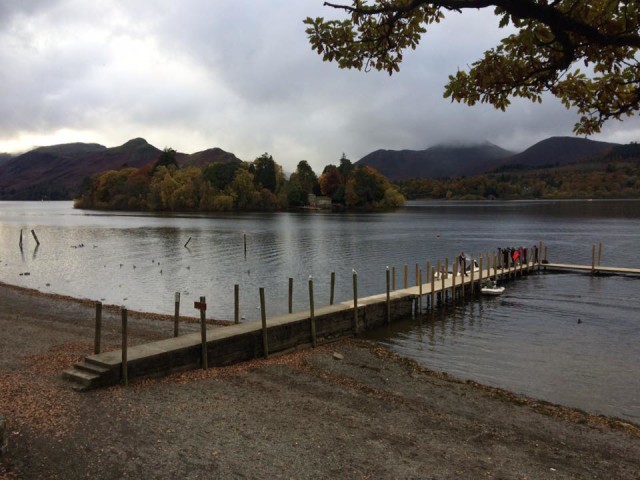 Edinburgh
Edinburgh is Scotland's capital. It is a beautiful city surrounded by rolling hills. It is a great place to visit with its spectacular old medieval town and Edinburgh castle looking over the city. Edinburgh has a wealth of activities to take part in for all age ranges. If you like walking and hiking, then a trek to the top of Arthurs seat may be right up your street. With a height of 251m, this hill is the peak of a number of hills surrounding Edinburgh, so you can imagine, the views from the top are spectacular. If walking is not your thing, then fear not, the national museum of Scotland is well worth a visit. Edinburgh is also jam packed with a range for the kids. For young kids, why not embark on the Edinburgh treasure trail. For older kids why not visit the home of Scottish motor racing, Knockhill racing circuit. If you don't happen to be visiting when a race is on, then why not take to the track yourself. Known as a driving experience, you will be able to book a slot, select a vehicle and race round the track at top speeds with a instructor present, teaching you the ropes of motor racing.
Devon
Devon is often referred to as the English Riviera, and for good reason. Devon is home to beautiful sandy beaches, picturesque moors, a host of national parks and perfectly preserved mediaeval villages. In fact, a sizeable income is generated here every year thanks to a burgeoning tourism industry. Devon is also known for its selection of family destinations to visit. Why not take your loved ones on a tranquil walk through Exmoor Park? You could instead opt for a fun-filled day at Dartmoor Zoological Park. If you are in the mood for a bit more excitement, tickets to the stimulating roller coaster rides at Crealy Great Adventure Parks will certainly not let you down. Devon is said to have one of the most picturesque countryside's in the UK.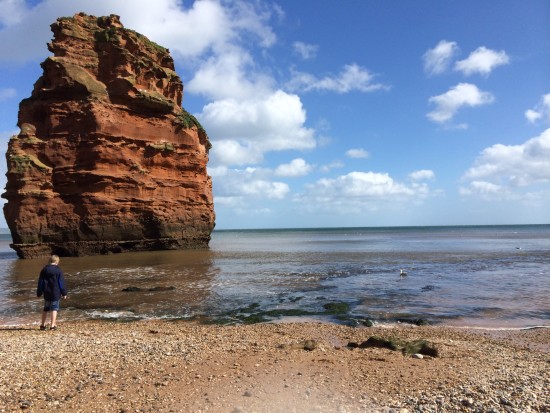 London
Of course, London will have to be mentioned within this list. Not only is this one of the most well-known cities in the world, but the sheer kaleidoscope of activities to choose from boggles the mind. This is why it is always a good idea to plan ahead so that you will be able to make the most out of your stay. A handful of family-friendly destinations include:
Sea Life London.
The ZSL London Zoo.
Harry Potter's London.
The Star Wars Experience.
If you happen to be visiting with toddlers, there are also some excellent venues to consider. The London Transport Museum and Tumbling Bay Playground tend to be some of the top picks. Let's also not forget that open-air experiences such as a day in Regent's Park or a ticket to the London Eye are additional choices. As some of these options are quite popular, it is always a good idea to book tickets well in advance of your arrival.
The Isle of Wight
One of the best aspects in regards to the Isle of Wight is that it is a bit off of the beaten path. This can be a welcome change if you are looking to avoid the throngs of tourists often associated with other destinations. Perhaps the only aspect of this island that is more appealing than the weather are the number of attractions that the family can experience. The Isle of Wight Zoo, Dinosaur Isle, Blackgang Chine Parkand Amazon World are only a few examples.
If you and your family are looking for a change of pace, all of these options are worthwhile to consider. Not only will they keep your little ones entertained for hours at a time, but there is no doubt that they will provide memories to last a lifetime.