From the charming whiff of burgers sizzling over hot coals to the light and luscious crunch of an evening salad, cooking and dining in the late-summer while on a caravan holiday is just one of the things I LOVE about life.
Unfortunately if, like so many, you're the type of caravan enthusiast who's culinary skill goes no further than working a microwave, thinking up a healthy and delicious diet for all the family can be a daunting experience.
That's why I'm super super excited to present the free to download 'Ultimate Caravanner's Cook Book'.  Put together by 20 of the UK's biggest food bloggers, each of the recipes that made it into publication have been tried and tested by each of families involved (so you know they meet the little ones expectations!).
As one of those fantastic, amazing bloggers to take part (no harm in a little self-flattering) I nominated my absolute fave: The Speedy Aubergine and Halloumi Wraps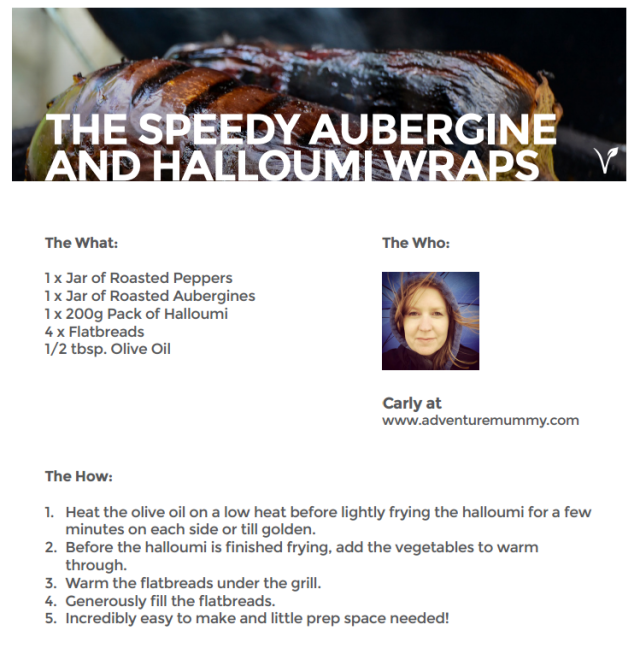 As a fan of everything adventurous and healthy I had to go with these super tasty flatbread creations.  I just love how easy it is to quickly whip up these wraps on the go!
Another of my favourites from the cook book was: THE ONE PAN MEXICAN STYLE CHICKEN AND BACON SALAD by Rebecca at aaublog.com.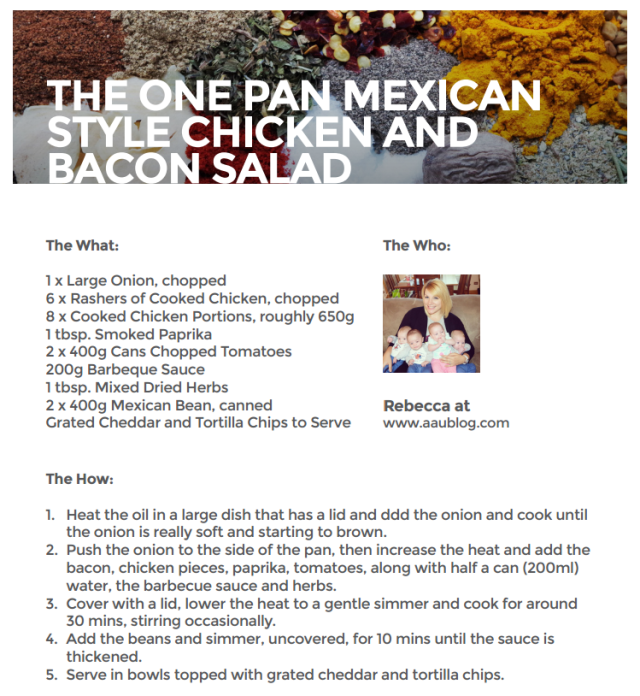 I love a healthy but protein packed salad to get me raring to go just after lunch and this spicy salad sounds like the perfect mix of quick to prepare and energy packed. Plus, if you're a little worried about spice for the kids, just take out the paprika? Done!
What are your favourite camping recipes?