As you all know I am always looking for my next adventure, but that I also really enjoy days out with the kids. One of our favourite family activities is a trip to the beach.
For the little ones the beach is somewhere they can really relax and enjoy a mini adventure of their own. There is so much for them to do and explore on a beach, which means they love going there.
However, to get the most out of the day you have to be prepared. That means being organised and making sure that you take everything you need with you.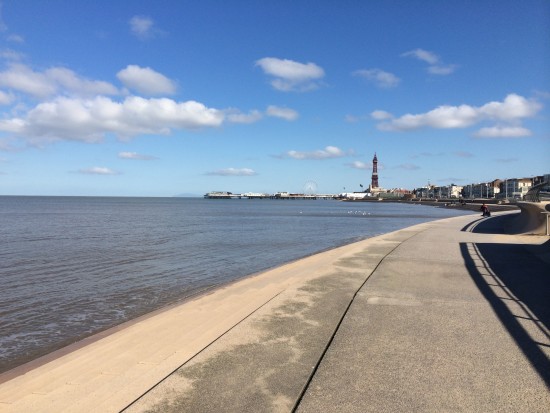 Swimwear and towels
Most kids love the sea, so everyone should go equipped to swim, or at least paddle. Swimwear does not take up a lot of space. A good approach is to let your kids wear theirs under their normal clothes. That way they can go straight in the water as soon as you get there. Just remember to pack some clean underwear for each child so that they have something dry to wear on the way home.
Protection from the weather
If you are lucky it will be lovely and sunny, which means you need to make sure that you pack sun cream, sunglasses and hats for everyone. It is also a good idea to pack a beach umbrella, especially if you have a baby or toddler. This allows you to create a shady spot to park them under for their nap.
It is also important to pack something lightweight for the kids and yourself to put on if the breeze gets up. That way you can stay on the beach a bit longer, and continue to enjoy yourself even if the weather is not perfect. For the kids a lightweight shirt and trousers are ideal, and for you a jumpsuit, like the ones you can find here, are an especially good option.
If you are going somewhere that you know is windy consider taking a windbreak with you. They are not expensive to buy and will make a huge difference to how comfortable everybody is.
At the end of a day at the beach you may feel like you need an instant refresh, get the salt water off your skin, a good tip is to pack some wipes to give yourself a quick refresh!
Food
Messing around on the beach is hungry work, so it is always a good idea to pack some food. Kids love beach picnics. However, most are not so keen on having sand in their sandwiches. The best way to avoid this and tummy upsets is to pack some antiseptic hand wipes.
Toys and games
It is always worth packing some buckets and spades, and a few beach games. If you go to a beach that is not too busy and somewhere that allows ball games you can take a ball and enjoy a kick around.
You can also take a couple of books and comics with you. These are great for the car journey, and can also be read on the beach if one of your children gets a bit bored and wants to sit down quietly for a while.
If you do not go to the beach often it is a good idea to write yourself a list. That way you give yourself the time to think about what you need to take with you, which ensures that you will not forget anything important.