It's been a long time coming especially since it's been over 2 years since I did my last overseas challenge Everest Base Camp…time goes so fast!  Trying to organise new adventures has since became a lot tougher since becoming a single mum a little over a year ago, there's no way I can take a 3 week trip at this current time as it's not just organising the child care but also the animals, it's just doesn't seem feasible at this time, so I've been on the look out for smaller weekend overseas trips or trips that could tie in when boys are on holiday at their dads.
At the end of last year a couple of friends and I signed up to an Iceland trip with Action Challenge to take place this July!  It's a 4 day Fri-Mon trip with 2 full days hiking along the famous Laugavegurinn Trail with a total distance of 52 miles so a marathon a day.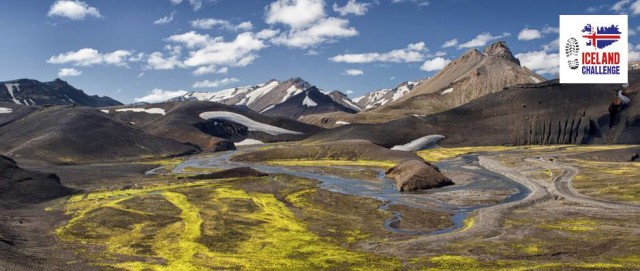 The trip itinarary will look a little like this:
Day 1 – 26 miles
Leg 1 – Afangagil to Landmannahellir ~9 miles
Setting off early this morning, the group will begin trekking through incredible lunar landscapes before reaching the first rest stop to refuel.
Leg 2 – Landmannahellir to Landmannalaugar ~10 miles
Continuing south we pass the green mossed and multicoloured mountains of Landmannalaugar where we will enjoy lunch and another rest.
Leg 3 – Landmannalaugar to Hrafntinnusker ~ 7 miles
This leg takes us on the most challenging part of the trek with a 600-meter ascent, surrounded by stunning icy mountains, until we reach the campsite. We'll enjoy a well deserved meal and have time to relax before getting an early night!
Day 2 – 26-52 miles
Leg 4 – Hrafntinnusker to Lake Alftavatn ~8 miles
Starting the day at 8am, we begin our trek with a 400-meter descent over 8 miles until we reach a beautiful lake with stunning views. Here we'll find our next rest stop with snacks and drinks.
Leg 5 – Lake Alftavatn to Emstrur ~9 miles
Contuining our trek from the lake, we'll walk through desert landscapes and pass by the thundering waterfall at Emstrur before arriving at a tiny mountain cabin. This will be our
fifth and final rest stop before the last push to the finish line!
Leg 6 – Emstrur to Thorsmork ~9 miles
Trekking through hot spring country, we take on the last 9 miles of the trek through lush Thorsmork Valley where we'll also have to find our way across a couple of rivers! Cross the finish line and celebrate our fantastic achievement with a glass of fizz and a medal.
Initially after signing up I was really worried about if I could achieve this due to the speed constraints and was actually really close to pulling out, but coming into the new year I need something to work to and this is the perfect challenge to get me back into shape.  Local training walks are already being planned with a few mountain hikes in the pipeline too.  I've already taken part in an Action Challenge event here in the UK and they provide excellent support before and during the event.
I hope you'll follow me on this new adventure, and if any of you are interested in this event, there is a trip in August you could potentially join!
What challenges have you planned for 2016?