I've been an animal lover for as long as I can remember and I'm a big believer in re-homing rescue animals where possible.  Over the years I have re-homed 5 cats, each met with different circumstances and it's the most rewarding thing you could do.
If you have the space, time and the ability to look after more animals then I definitely think it's worth you doing so.  There are so many different rescue centres and small animal rescue groups in the country that there will always (sadly) be a need to rescue more with shockingly more than one animal is abandoned every hour in England.  The RSPCA is perhaps the most well-known animal rescue centre in the UK and you can always find a pet from the vast amount they have in their system.
I would like you to meet my rescue cats and their stories…
Daisy & Sky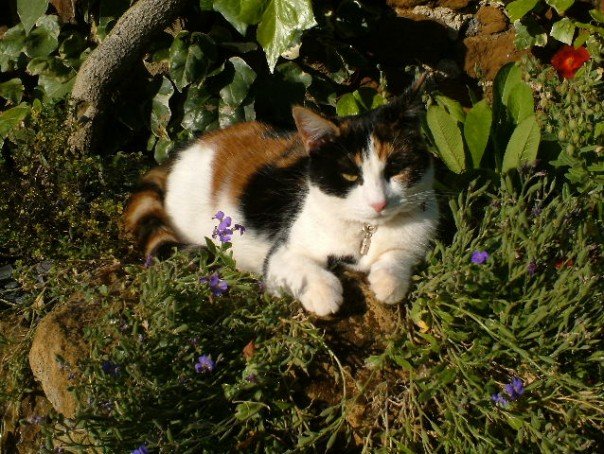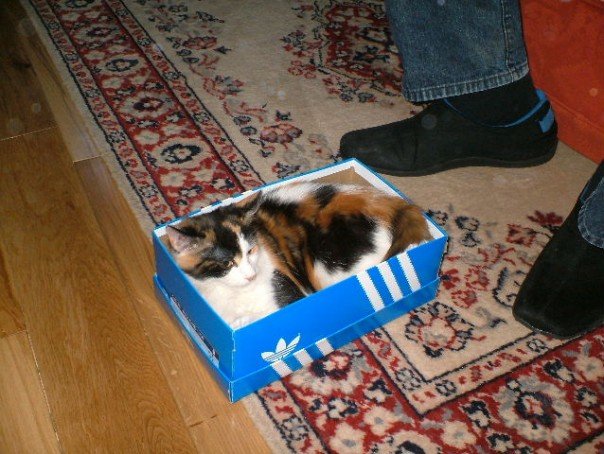 I first re-homed Daisy and Sky as kittens, they were in rescue as sisters.  They are now age 11 and are lovely cats.  Daisy is the more outgoing of the two and can quite often be found exploring the nearby fields or relaxing in the garden.   Whilst Sky is the more nervous of the paid choosing to stay mainly inside with the occasional visit outside if she's feeling brave, Sky has always been nervous but she's the most loving cat and can always be found snuggled up right next to me in bed every night!
Lily
Lily was found abandoned in a field with a little of kittens, luckily she was found by a dog walker and brought to a rescue home, being a slightly older cat (1 or 2) she found it difficult to be re-homed as lots of people want to have small kittens.  She was a confident cat, a year after we got her we found out she had FIV (Feline HIV), she coped with this admirably well and for the most part you wouldn't have known anything was amiss.  Sadly Lily was too confident and ventured too many times over the road and was unfortunately run over.  Even though we had her a short while, I felt that we gave her the loving home she needed.
Whiskey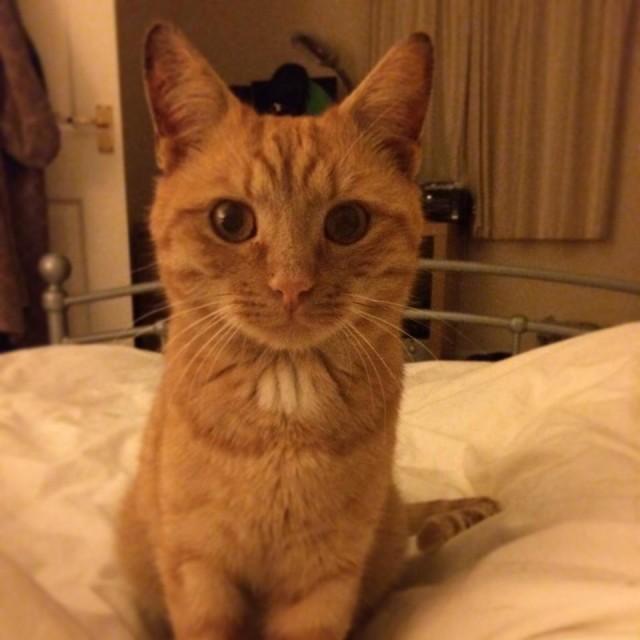 Whiskey came up on my facebook feed and I've always wanted a ginger cat.  He was in rescue due to his owner passing away so had no previous history and no mistreatment that we know of.  Whiskey was around 2 years old when he first came here, again not a kitten.  He's still with us and a lovely addition to the brood, although some of the cats don't get on with him too well, it's nothing too serious for him to not feel happy I don't think. With multi-cat households disputes are a regular occurrence, you just learn to deal with them and know where to place cats to limit these.
Lucky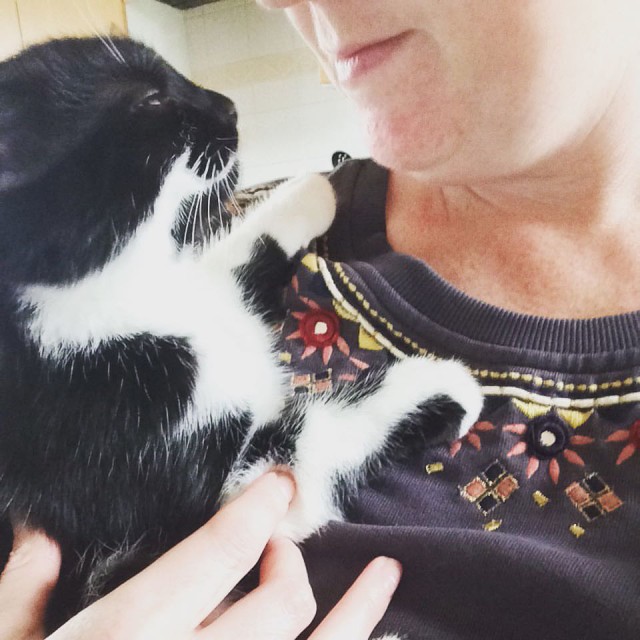 As the name suggests Lucky is indeed very lucky, she was brought into the Veterinary Surgery where I work part-time as a feral kitten having being rescued narrowly avoiding a wheel of a lorry by one of the vets on their travels.  I was at the vets when she arrived and I knew then that if no-one else was going to take her then I certainly would!  She was a feisty little thing, where she felt safest hiding in a box, spitting and hissing at you if you went near her!  But after a few days and some careful regular handling she soon began to trust me and day on day she became more confident. Keeping her in a crate for a good few weeks to limit her stress (and the stress of the other animals) and also as she was so small I didn't want her to go hide somewhere and not find her.  Until she was confident enough, I gradually let her out of the crate and gave her the bedroom to explore, then the upstairs and now the whole house.  She's a changed cat from the one I brought home and I'm pretty sure she thinks I'm her actual mum!  She's probably the most loving kitten I've had.
So these are my cats stories, a few things I have learnt is always consider re-homing older animals, they are generally always left behind puppies or kittens but they are just as loving and if given a chance just as playful.  Older animals probably do take a little more to come around, but when they do you will be rewarded.
Nothing quite compares to re-homing a rescue animal, knowing that you have given this animal a second chance of life and to hopefully live out its years knowing nothing but kindness.
I was asked by RSPCA to write about #RehomingAngel story, what's yours?