At the weekend, on Saturday I was lucky enough to see my all time favourite band, Green Day as part of their 99 Revolutions tour and then on Sunday a bit of a guilty pleasure was to see Olly Murs, mainly because he was headlining a local festival in Peterborough, a short drive up the road and quite un-used to any big names being there!
So Saturday's gig was at the Emirates Stadium in London (home to Arsenal football…if you're into that sort of thing!) and kicked off with support acts, All Time Low and Kaiser Chiefs…for support acts, they're more well-known than most support acts I've seen.  With a short break between Kaiser Chiefs and Green Day, featuring the drunk bunny of course….a celebrity in his own right!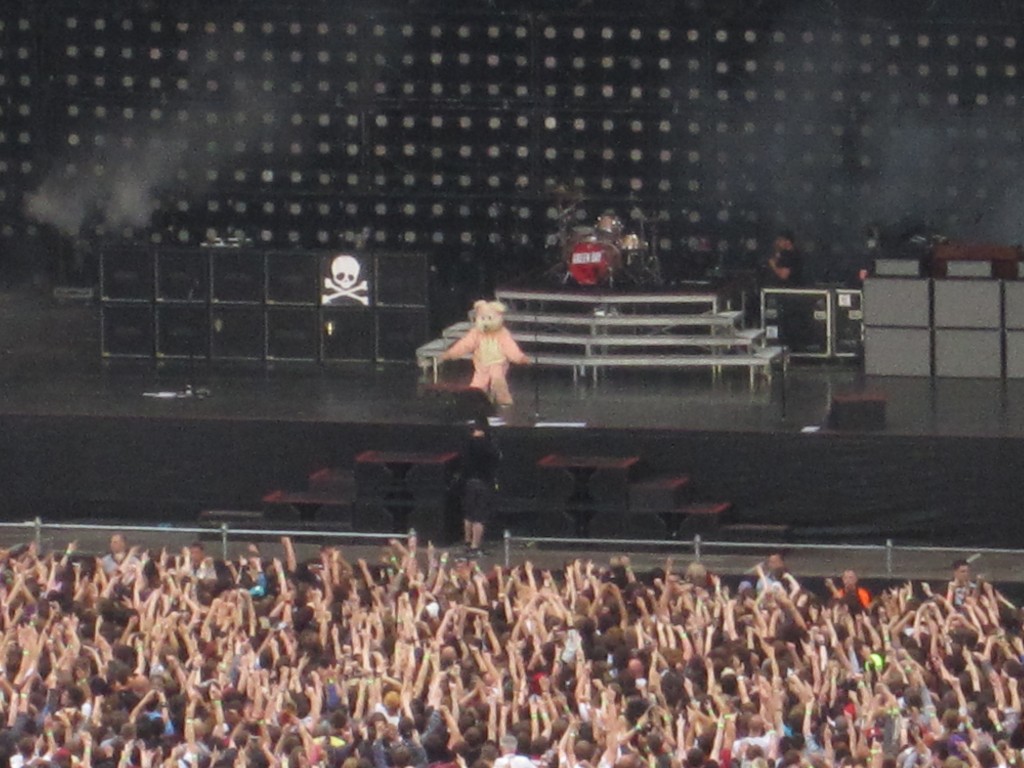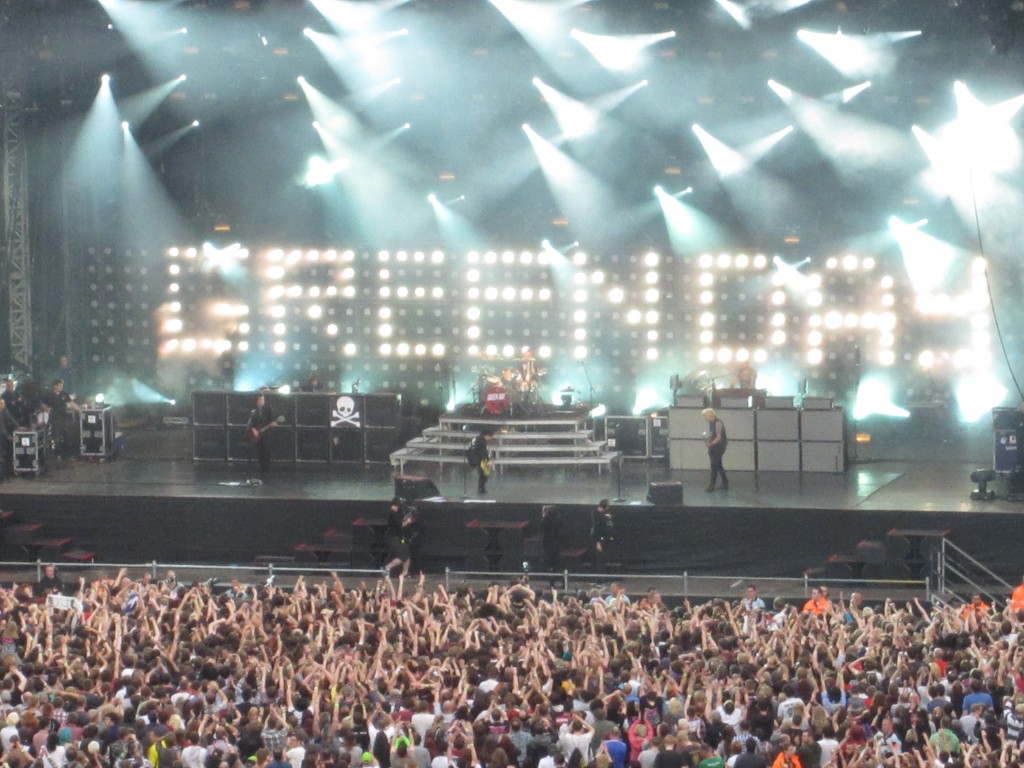 Green Day came on and as always put on a great show, with lots of audience participation and some lucky fans even getting to go up on stage, sing and play guitar then jumping into crowd, cheered on by a packed stadium.  Playing for 2 and a half hours with a mixture of new tracks and old…catering for both the older fans and the newer younger ones…Just a pity we didn't have better seats!
On Sunday, as a complete contrast to Green Day, we headed to local city Peterborough for the Olly Murs gig at the Embankment.  It was a very relaxed atmosphere with loads of kids brimming with excitement (needless to say I felt quite old)…It kicked off at 5pm, but not impressed with the support acts, we didn't get there till 6:30, catching Stooshe's set (not actually heard of them before, but did recognise the Black Heart song).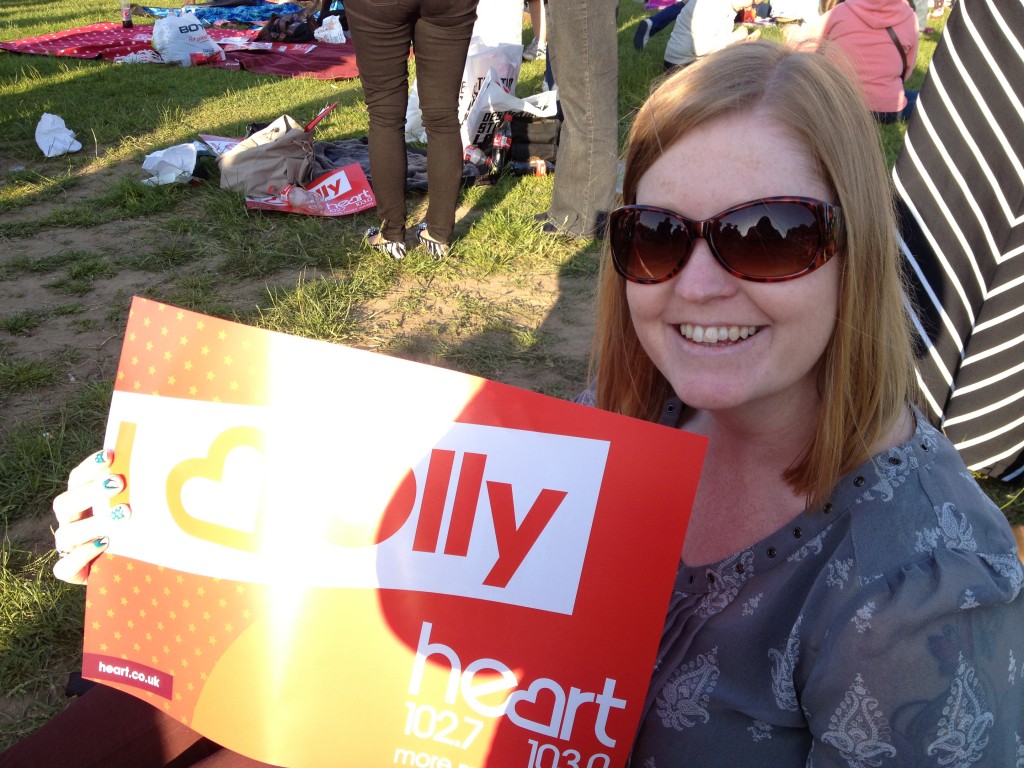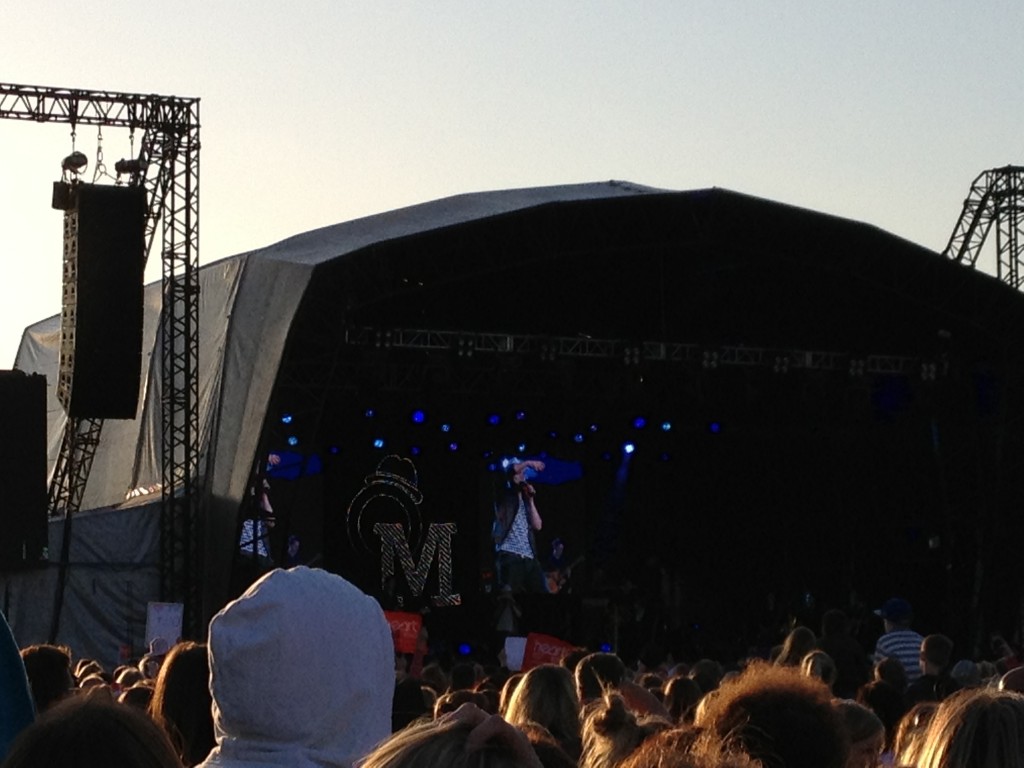 Olly put on a great show with some nice dance moves…a lot of the songs I didn't know, but he did manage to get all his chart singles in so I could have a little sing a long!
So all in all a pretty great weekend!
Have you been to any gigs recently?