On our last family trip to London we focused our efforts around the Greenwich area, an area which has been highly recommended on a couple of occasions and by different people but quite often not on the radar of visiting families who tend to perhaps stick to central London if only coming for the day.  We were actually attending an event at the nearby o2 arena so just a short taxi ride and we were in the centre of Greenwich.
There are loads of things to see in Greenwich and perhaps one of the most well-known is The Royal Observatory which sits high up in Greenwich Park.  When you begin to make your way up the hill, do take the time to also turn around to admire the view of the city of London, it's a pretty awesome skyline!…Also gives you time to catch your breath 🙂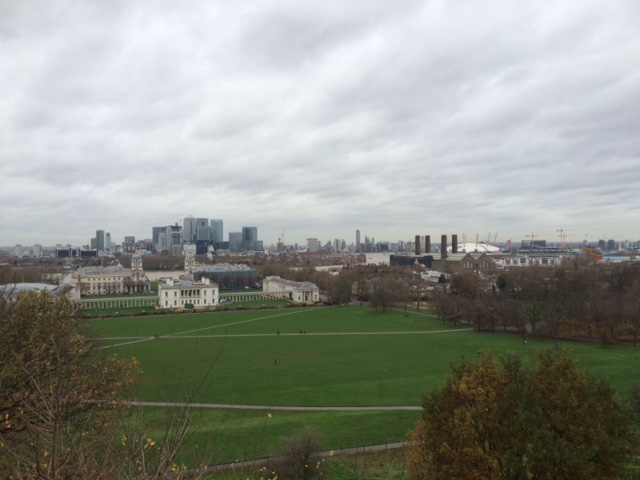 The Royal Observatory is where you can stand on the historic Prime Meridian of the World, learn about GMT (Greenwich Mean Time) and London's only planetarium.  Historically, the observatory was commissioned by King Charles II and was completed in 1676.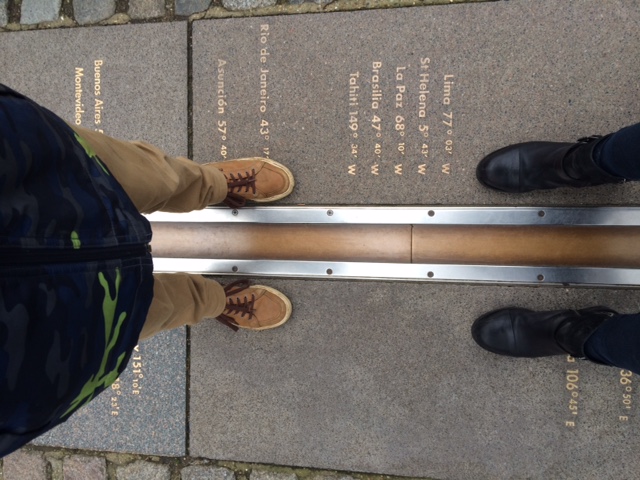 As well as being the centre for Prime Meridian and GMT, The Royal Observatory is a museum in which you can explore the many different rooms filled with astronomical instruments and navigation tools, you can also listen to the 'talking clock' and how it's changed through the years…You don't seem to use this these days, but I remember dialling 123 many times when I was younger.
Expect to see many different variations of clocks and watches as expected at The Royal Observatory, from early models to the high-tech and super accurate, if you're into history then this piece on the History of Watchmaking in London might be of interest.
Realistically my boys were a bit too young to fully appreciate what they were seeing at the observatory, and if I'm honest a lot of it was mind-boggling to me too!  However if you have the time to immerse yourself here (along with the handy audio guides you can collect on entry) and perhaps no mini people to distract you or hurry you up, you can begin to learn all about the wonders of astronomy and time!
If you do come up to the observatory and are in need of a drink or a snack you can eat at the Astronomy Café and Gagarin Terrace and enjoy the views over Greenwich Park.
Admission to the Royal Observatory including entry to the Astronomer Royal's house and the Meridian Line:
Adults: £9.50
Children: £5.00
Under-5s visit free