On Sunday I hiked up a very snowy Scafell Pike in the Lake District with a small group of 13 men and women organised by Climb Your Mountain (the charity I'm also doing Everest Base Camp with).
We arrived on the Saturday and stayed in Whitehaven (nr Sellafields!) overnight, the next day we set off to our starting point arriving at 9:00am at the Wasdale Head car park, ready for starting as soon as we got there.
The trek itself to start with was gravel paths and stone steps running alongside streams and mini waterfalls, overall very pleasant…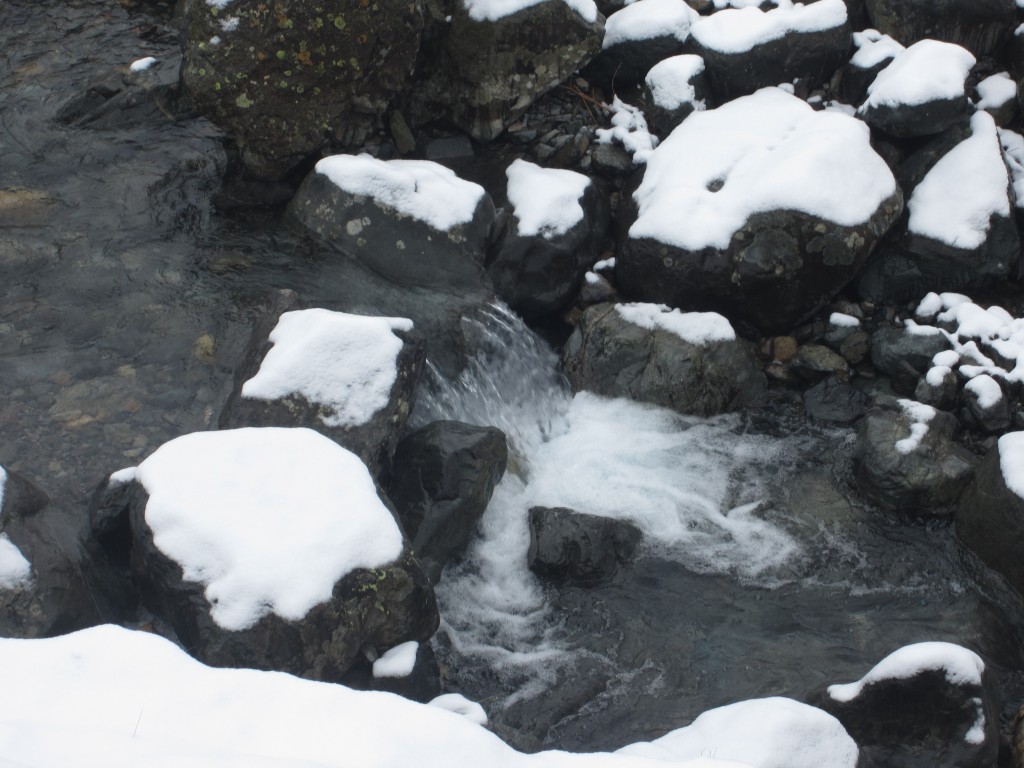 Pretty soon, I was starting to feel the strain of doing zero exercise since Kilimanjaro 2 years ago!  I dropped back to the back of the group and along with a fellow walker started to walk at my own pace (rather than trying to keep up with the faster walkers) and taking regular stops.  The track also became very snowy and difficult to grip and walk up.
Although the weather wasn't too cold (more wind-chill factor), the higher we got the more the wind picked up and the visibility started to go,  I ended up donning waterproofs and woolly hat for the first time since leaving the car.
The final push to reach the summit was for me pretty tough, for every step you took was a real effort in trying not to slip further back!  Finally, I got there with one final push (quite literally!) from Eli (my walking buddy from the start). We didn't hang around for too long on the summit as it was so cold (hence lack of summit shots!).
Making our way down was at first pretty fun, stepping into deep snow which came up to your hip then trying to get your foot out brought some much needed laughs to the group.
Finally we navigated our way down and the visibility was returning, but it was clear that a lot of snow had fallen since we climbed up a few hours before.
We made it to the steps we encountered first time around and needless to say these were pretty slippy and I'm not ashamed to say I took on a remarkable likeness to Bambi on ice!  Trying to be smart, I spotted some footsteps that led off the path onto the grassy section to the right, managing to get myself over to this side, I was just saying to a fellow walker that I think this bit will be easier….When I slipped and managed to lose my grip, my backpack toppled me backwards and I started to slip head first down the slope (to what felt like ages, but in reality only lasted a few seconds and probably only went a few meters) but for that split second, panic set in and I just sat there in complete shock, thankful that I didn't hit one of the rocks.
From then on, I gingerly negotiated the remaining steps, legs screaming and shaking for what felt like an eternity, I finally reached the bottom and made my way back to the car….Very proud that I had persevered and managed to get to the top, but at the same time quite shocked at how unfit I am and that I now know I need to work on my fitness before October and Everest Base Camp!
Having not actually seen where we were going, here's a lovely shot of Scafell Pike…be nice to see this next time (in the summer months!)