One of the issues I face when walking, especially in the mountains of Wales is the rain and keeping as dry as possible.  One of the areas I found suffered the most was my hands.  I tend to wear thin gloves so when scrambling and clambering over rocks I have as good a grip as possible, but my thin gloves aren't waterproof and pretty soon my hands are wet and getting cold.
Sealskinz All Season Gloves fit the bill perfectly!
They are thin enough so you feel like you have a decent grip on slippy rocks and are more importantly waterproof!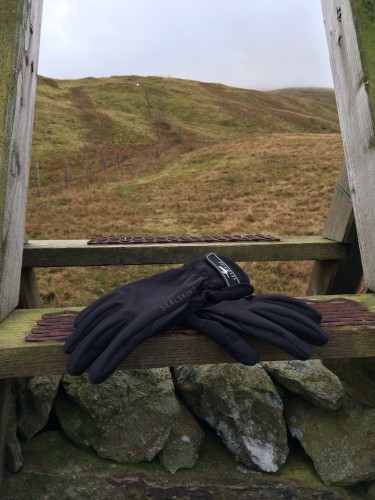 They don't keep your hands as warm as if they were in a thick ski type glove however and this I noticed mostly when walking the dogs in the winter months.  I didn't however notice this so much when hiking in the mountains so I'm guessing this is down the level of exertion the body is going through.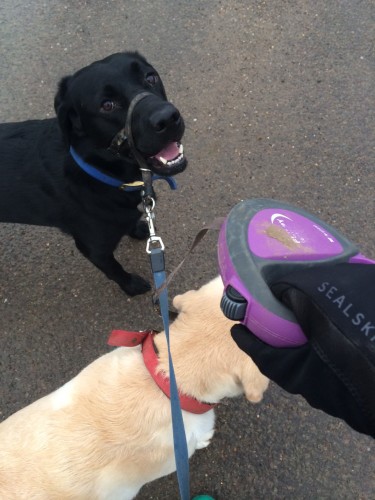 I particularly liked the velcro fastening option on this glove, tightening to keep the wet at bay or loosening when hands become too warm.
Also, another feature that is particularly handy is a feature on the index finger and thumb to enable you to use touchscreen devices.
They even do kids gloves!  These are thicker and more like a ski glove so perfect for the snowy months…one problem we always have if we ever do get any snow is cold wet hands in soggy woollen gloves…but now their hands are nice and toasty and dry in their new gloves 🙂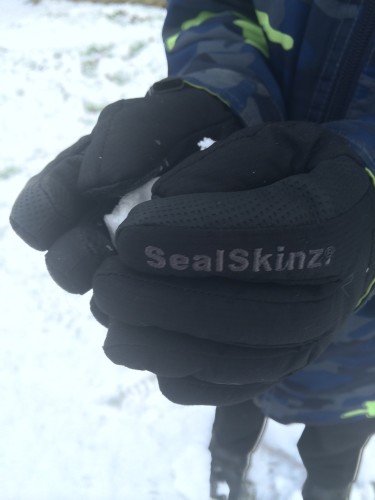 *I was sent the Sealskinz All Season Gloves and childrens gloves for the purpose of this review, all thoughts are my own.