I've been trying to decide whether I should replace my hiking boots which were a fairly cheap buy for when I did Kilimanjaro.  At the time I didn't want to splash out on a pair that I may not use again, but now with Everest Base Camp on the horizon I'm pondering if I should actually spend a bit of money and buy some new boots.
Don't get me wrong, my Berghaus hiking boots have served me well, they didn't let me down on Kilimanjaro and I didn't get any blisters, so why do I want new boots?
Well, you see Poppy my lovely Labrador was only a puppy when I bought the boots and I stupidly left them one day for her to find and this was what they looked like when I finally found them.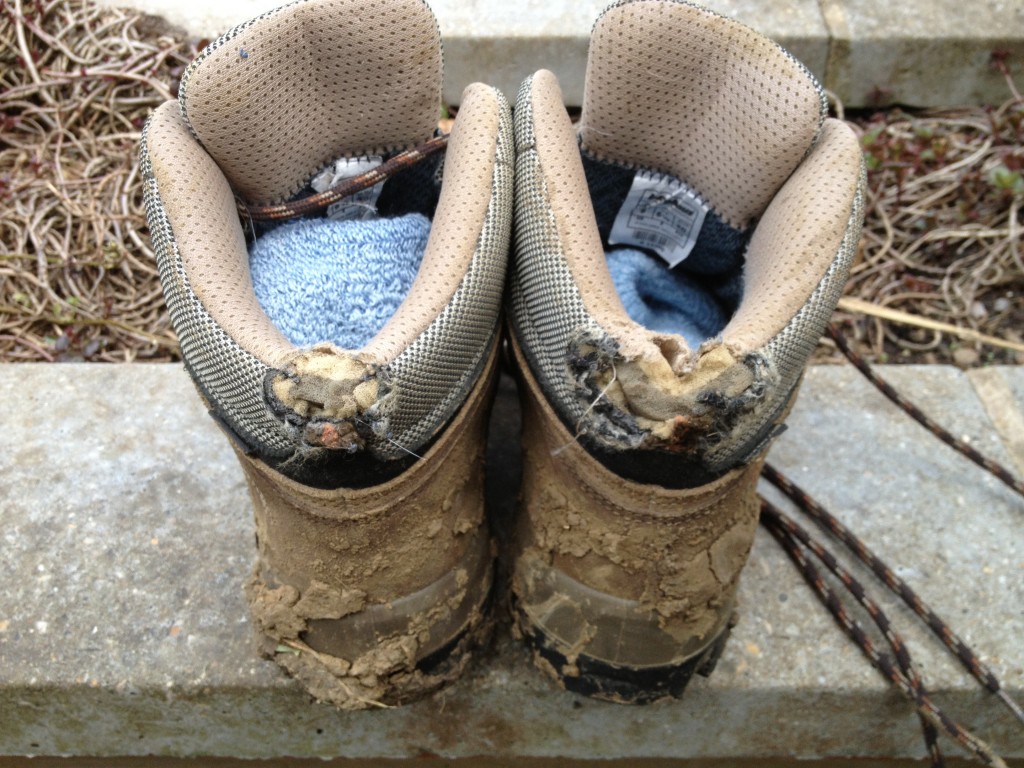 This was maybe a month before I was due to leave for Kilimanjaro so refused to buy new boots.  To be fair, the dog eaten parts didn't seem to cause me any issues and it was met with much amusement from my team members, where one actually made a point of focusing on my boots on summit night!
But if I do decide on getting new boots, I need to get them pretty soon to give myself enough time to break them in and then which brand? Scarpa? North Face? Salomon?
Any recommendations would be great!
Going back to Poppy and her chewing, here's some other things she's chewed…
So should I buy new hiking boots or considering that I now have another puppy in the house, is it just a recipe for another boot chewing episode?