I've had a fascination with volcanoes for ages, I even wanted to study Geology/Volcanology at University…this failed to pan out when A-Level results weren't as expected :-), however it's not dampened my interest into volcanoes.  We went (pre-kids) to Antigua on what would turn out to be our last holiday as a couple.  Whilst there I spotted a sign for a helicopter tour to Montserrat, having known about the large eruption that occurred there only 9 years previous, it was a place I wanted to visit.
We turned up at the helicopter pad to find another couple who were on the same trip, made for a tight squeeze and somehow I drew the short straw and had to be seated in the middle.  The trip over to Montserrat was relatively quick at around 20 mins, with glimpses of turtles swimming in the Caribbean sea!
As a bit of history, the volcano (previously thought dormant) erupted in 1995, this triggered regular pyroclastic flows and mudflows towards it's capital city Plymouth, the city was subsequently evacuated.  Volcanic activity continued and in 1997 a large eruption occurred resulting in the deaths of 19 people and the city was abandoned and destroyed including the Islands airport.  The map below shows the exclusion zones and how much of the Island was affected…however the good news is that tourism is coming back to the north side of the island and a new airport has been built…would love to actually set foot on the island next time!
Here's some striking images from our trip, the one that stands out the most for me is the one with the church steeple sticking out….please note these pictures were taken in 2004 so the area may well have changed more since.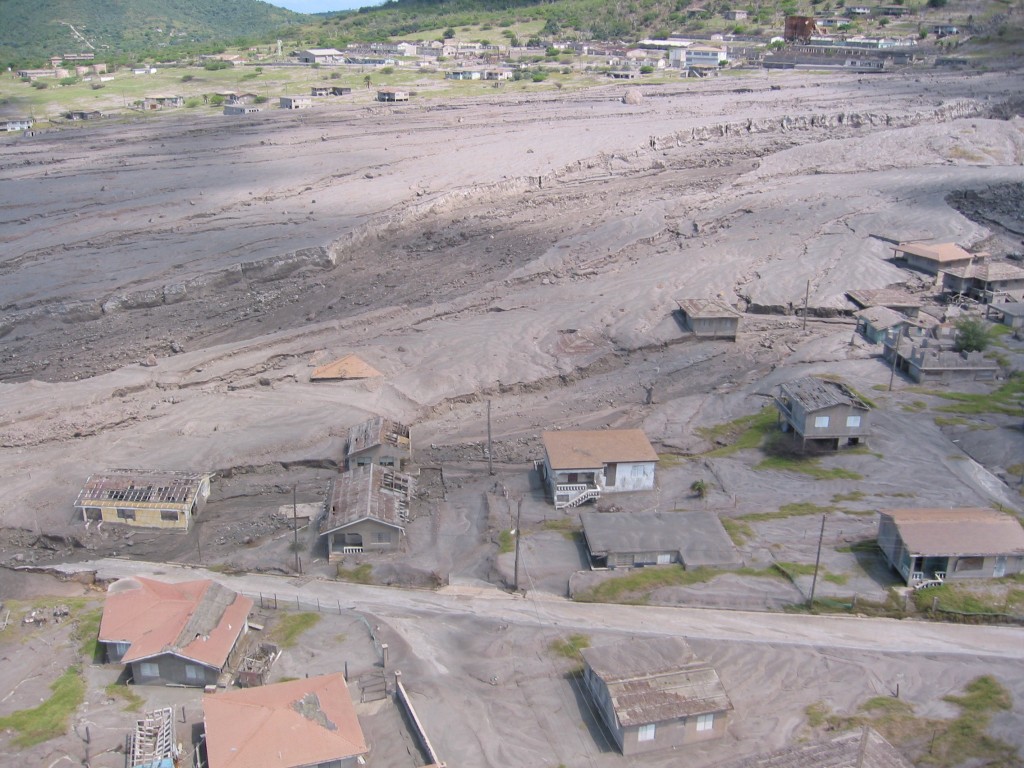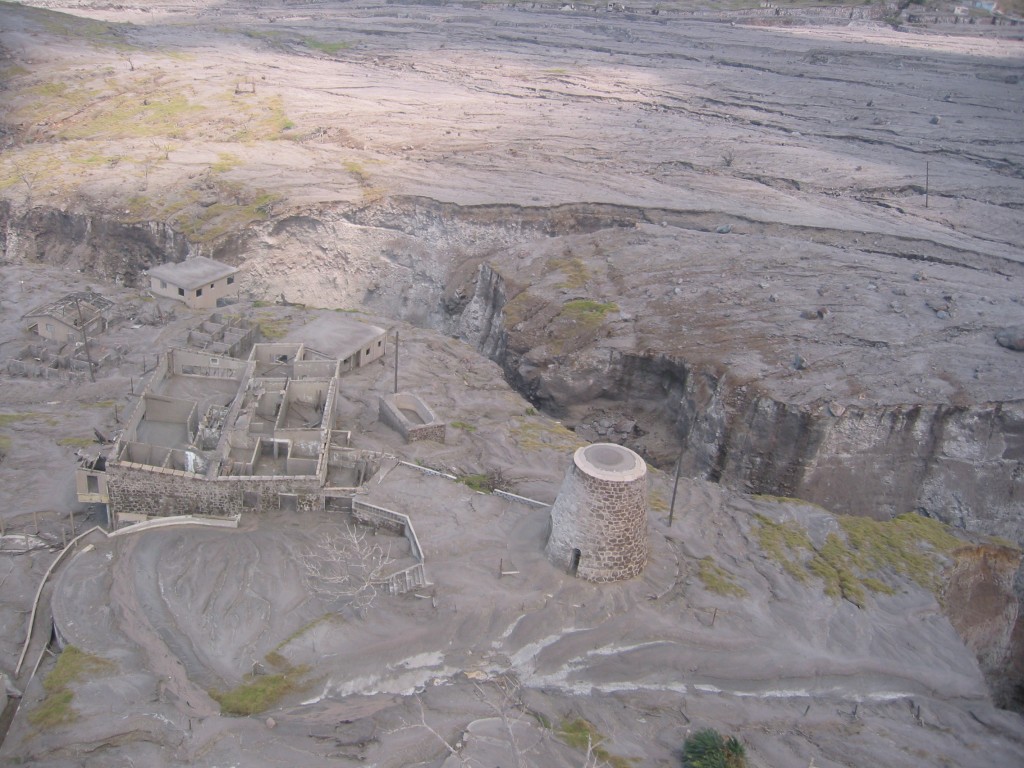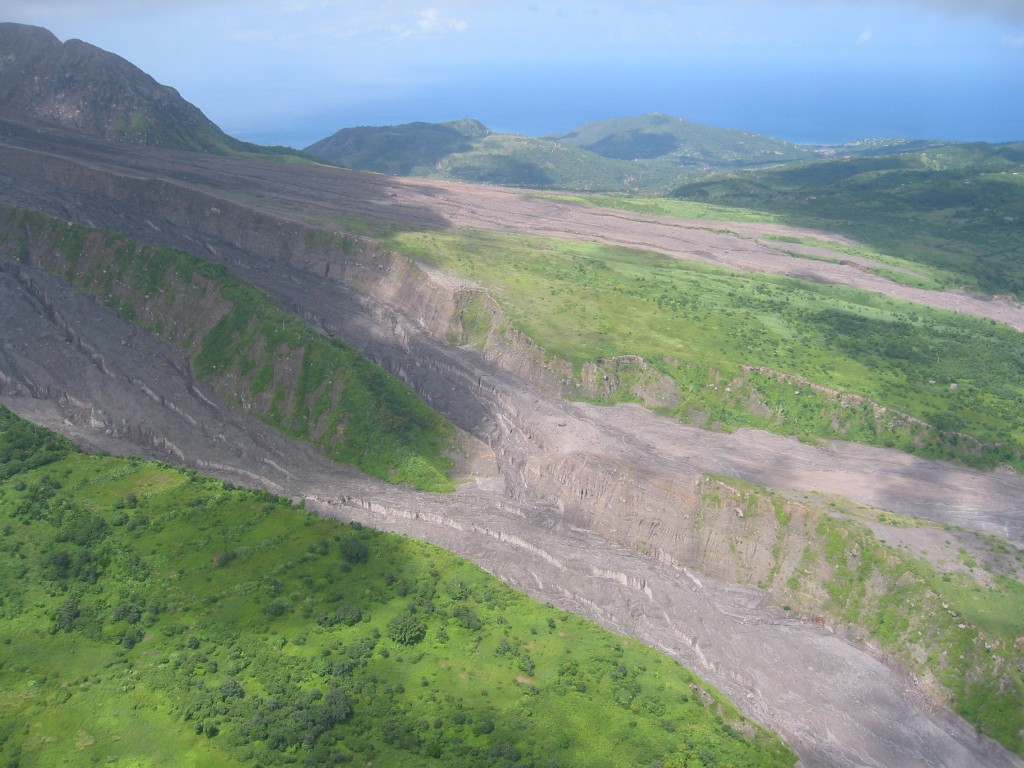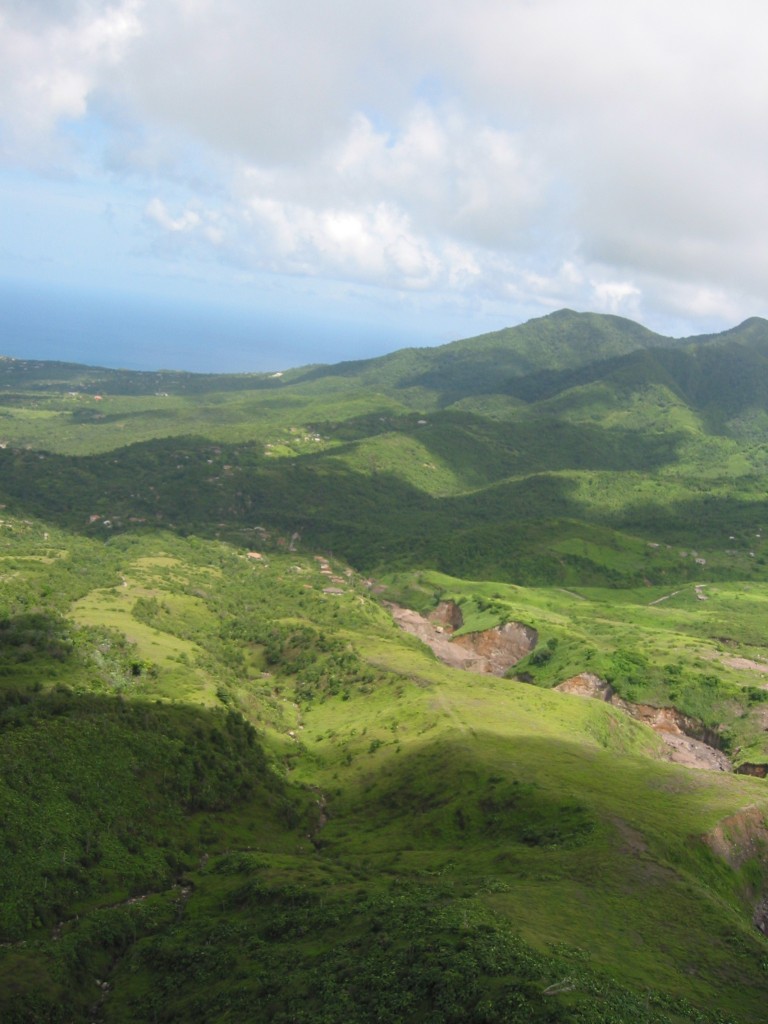 Have you ever been to a volcano?  I would love to one day walk among the Hawaiian volcanoes…