When I was in my last year of school, I decided that I wanted to try out teaching in India.  Luckily my school had ties with an Indian school called Sandur Residential School in Karnataka.  After a few phones calls between the headmasters, I was booked to go to India on the 5th November 1999 at the tender age of 18 and on my own.
Why India? The year before my best friend Emma and her family invited me to go on a 2 week holiday to Goa over the Christmas holidays where I instantly fell in love with the way of life and the culture and charm of India.
After a few mishaps with the airline (over-booked flight) I arrived in Mumbai, India on the 6th November, with an around 5-6 hours to spare before I had to get a connecting flight to Bangalore, I decided to check myself into a nearby hotel.  Peering out of my hotel room window I could see the train station and caught a glimpse of the 'real' India, trains overloaded, people clinging onto the outside and slums in the distance.  I also had an over-friendly bell boy, who would just not leave me alone, every few moments he'd be at the door wanting to chat?!
Finally after 2 days of travelling, I arrived at Sandur Residential school, set on the outskirts of Sandur, which is the size of a small town.  Initially I thought I would be on my own, but it turns out 2 other English girls will be joining me as part of their Gap Year.
Teaching began almost immediately, I use the word teaching very loosely as in reality, the kids didn't want to learn from this new English girl, they just wanted to play…and being only 18 myself, I just went along with the flow really…I did attempt to get them to work honest, but you know when you're fighting a loosing battle!!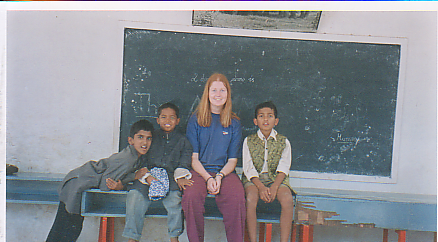 I stayed at the school for around 4 months, and in that time I became very close to a lot of the children.  I spent most of my evenings with the kids (rather than my English room-mates) watching Indian T.V and drinking Chai tea whilst also killing endless amounts of mosquitos!
I had a few opportunities to get out of the school, so with the other English girls, we went to Hampi, where the ruins are part of the UNESCO world heritage site, drank a 'special' Lassi (I'll let you guess what made it special 😉 )
I also managed to do a few outings to Goa, once to meet my Mum and partner…walking up to a 5 start hotel reception with dusty clothes and hair in braids was a bit daunting!  And again when my friend Emma's parents were there on holiday, free few nights kipping on the sofa 😀
My time at the school came to a close in February, the other English girls by this time had long gone on their travels, whereas I had decided to stay (we didn't click all that well to be honest)…After an emotional farewell, I had left the school I had called home for the last 4 months.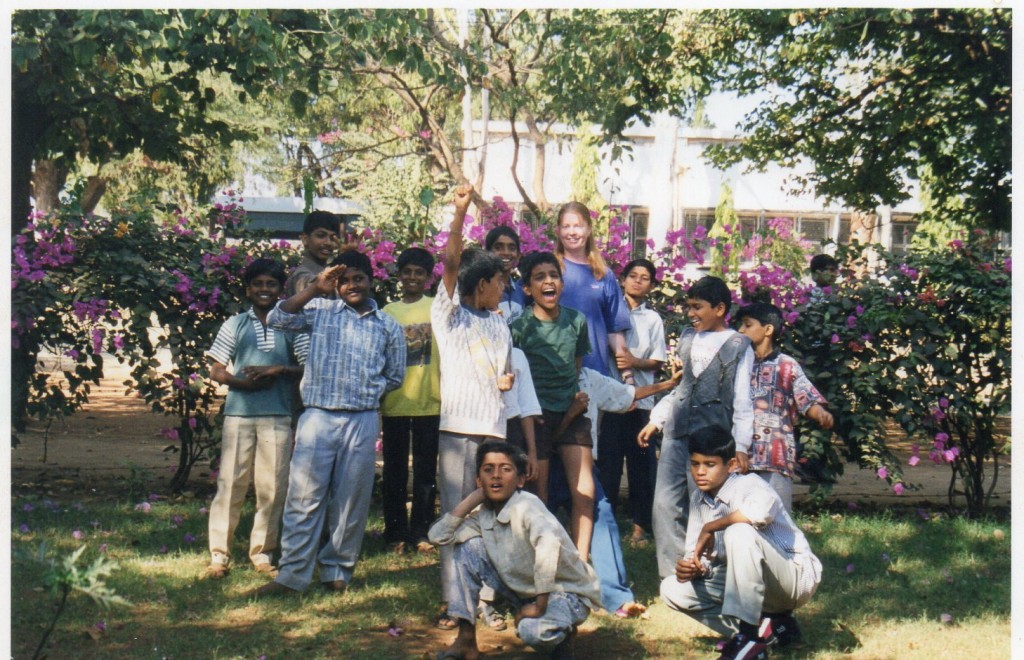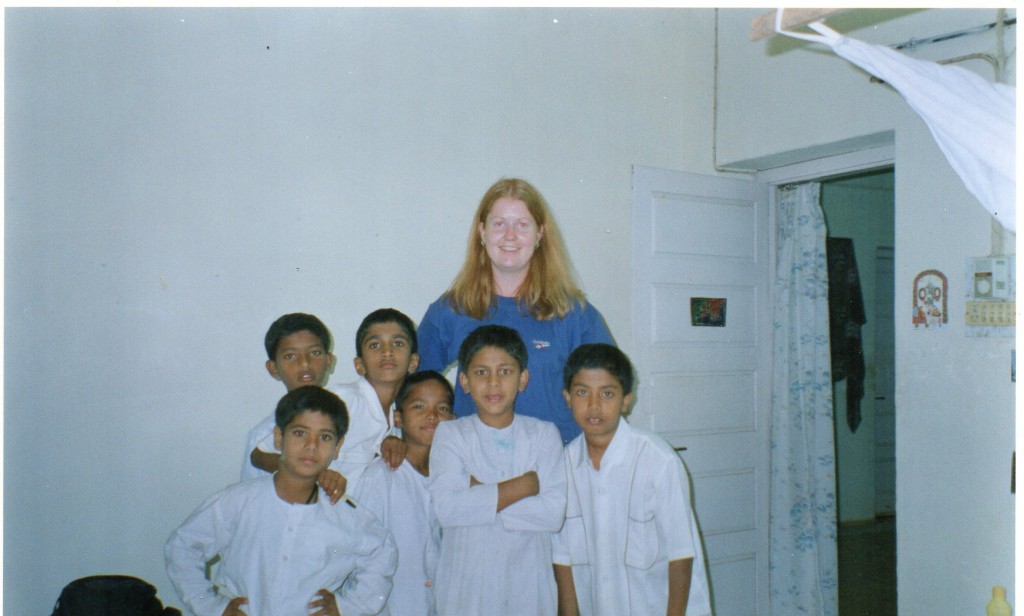 I still had 2 months left on my visa and before my return flight home.  What to do?? Bearing in mind I had just turned 19, my first time away from home on my own it's a pretty daunting thing, I ended up getting on an overnight bus and headed to Goa…yes I bottled it, I could have gone all over India, but at the time I didn't really see the attraction of doing it on my own. (A decision I kind of regret now, but at the time I think it was the right one to make).
I booked my self in to a small hotel for a few days near Aguada (this was the near the hotel I stayed at previously with my Mum) and basically just laid on the beach!  I found this great beach shack that did amazing food and got talking with the lady owner who offered me a room right on the beach for my remaining time in India.
So for the last 2 months, I basically bummed about on the beach, reading books and chatting to any other foreign person that would happen to be there.  I was also lucky enough to experience the Holi Festival (or should I say unlucky!)
Made friends with local shop sellers and got free Chai whenever I walked by…occasionally having to push them off me when they got too friendly!  But all in all never a very bad experience, just more of a steep learning curve!
I managed to see most of Goa and again going back to my first holiday there a year before, just adore the place.  The smells, the atmosphere, the people, everything really.  Until you go to a place like India, it's hard to imagine, but it really is a truly inspiring place and I can't wait to take the kids there one day.
At the end of my time in India, I had to make the looong journey to Bangalore, on a night bus….interesting experience shall we say!  Trying to sleep next to a window that wouldn't stay shut, bugs crawling around on the chairs and an over touchy Indian man!!
Looking back now, I realise that what I did was astonishing really, I was young and naive (no matter what I told myself at the time) and I did it all on my own…taking away my time there, really toughened me up no-end and I experienced a new-found independence!
If you want to do try teaching in India and you have no teaching experiences, there are many organisations that can arrange this for you, here's a few below:
Have you ever been to India?  What were the highlights?
*Apologies for poor quality photographs, in 1999/2000 using a digital camera wasn't an option!