I've mentioned a few times over different bog posts about how I always tend to wear a buff when out hiking, I feel they give good all-year round weather protection whether it's shielding your face from the bitter wind to keeping your head covered over in the sunshine (or simply used as a headband to keep hair away from face) the uses are endless.
I am the proud owner of many different colours of Buffs, but they are all the standard style of Buff where you can do x amount of things with.
When Kitshack got in touch, I opted to try out a different style of Buff and went for a bandana style one instead.  The thinking being that I would probably get more wear out of it at home when out locally, doing the school run and taking the dogs for a walk.
I decided to try this colourful one called Danu Multi/Mardi Grape.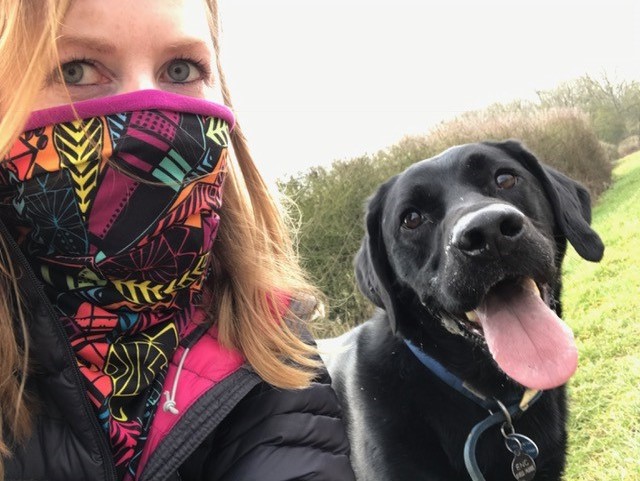 What I particularly like about this Buff apart from the bright colours (which makes a change to my darker colour wardrobe!) is the fleece lining.  When pulled up over your nose in the bitter cold wind, the lower half of my face is nice and cosy.
The outer is made of microfibre and treated with Polygiene so the fabric stays fresher for longer…which if you've ever covered your nose and mouth whilst out walking, you'll know that the area can become quite damp with condensation.
The buff itself is very light and measures 55.5cm (front) and 21cm (back) x 24cm wide.
This particular Buff is currently available on the Kitshack website at £25.25.
*I was sent the Danu Multi/Mardi Grape Buff for the purpose of this review, all thoughts as always are my own.