Dog walking is an all-year around job no matter what the weather and finding the perfect jacket for the job can be tricky.  You want something that's lightweight as you inevitably get hot when walking and you also need it be waterproof for when the rain just won't let up.
Combining the above requirements and using customer feedback Mountain Warehouse in collaboration with charity Dogs Trust have created the ultimate dog walking jacket!
Key features of the jacket are:
2 DETACHABLE DOG TREAT POCKETS
These have the Dogs Trust print and can be removed and washed, making them very convenient for dog walkers to carry their dog toys and treats.
DOGS TRUST PRINTED LINING
An exclusive feature for our Dogs Trust jacket.
WATERPROOF
All seams are taped to make the product fully waterproof.
FLEECE LINED HOOD
Provides added comfort and warmth when walking in winter.
DOUBLE STORM FLAP
Protects dog walkers from the wind and rain when walking.
RAIN CHANNEL
Grooved fabric channels to divert rain away from the zip.
Having been using the jacket for quite some time now I really like certain features of the coat especially the fleece lined hood, the biting winds are kept at bay thanks to this and your ears are kept nice and snug.  The other feature I like is the double storm flap which has a fleece inner to stop chaffing when fully zipped up.
The coat has stood up well to the rain so far and is not too bulky for when I do get too hot and need to tie around waist.
The treat pockets are a great idea and especially being detachable means you can keep the pockets crumb free!  The pockets are a good size that you can fit in the leads when dogs are off their leashes.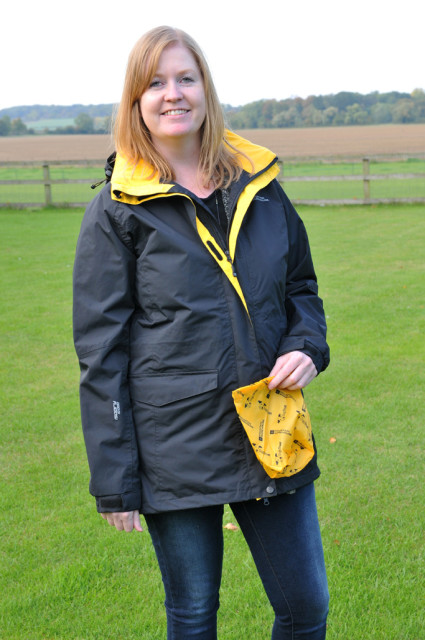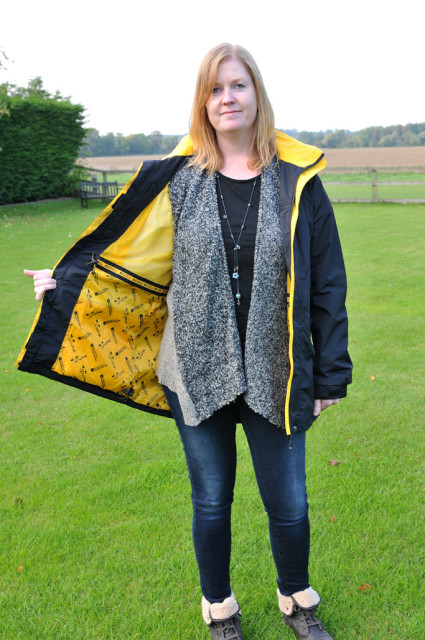 Overall I really like the jacket and feel that as a specially designed dog walking jacket it fits all my needs perfectly and will certainly get a lot of use!
The limited-edition dog walking jacket will be available online with free delivery and in selected stores from 21st September: The jacket costs £69.99 with 10% of the purchase donated to Dogs Trust to support their work rehoming dogs in the UK.
*I was sent a jacket for the purpose of this review, all thoughts as always are my own.