As you get older you find that things that didn't used hurt are now screaming with agony post exercise, this is something I'm currently dealing with when hiking.  I can walk up a mountain no problem and coming down generally causes no trouble, but prolonged pressure on the knee when coming down off a mountain soon takes it toll and my knee is causing me trouble.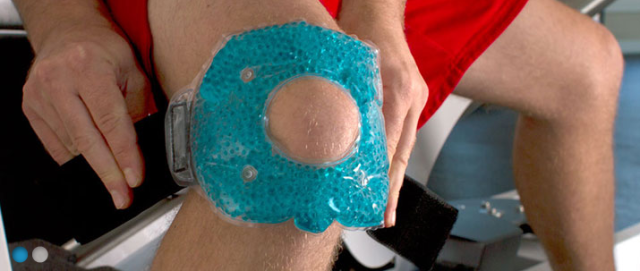 The Therapearl knee wrap works for both cold and heat, for the cold therapy you simply pop the knee wrap in the freezer for 2 hours and once ready the knee wrap will stay cold for the doctor recommended 20 mins.  For the heat therapy you pop the knee wrap in the microwave between 25-40 seconds (depending on the wattage).
The Therapearl knee wrap is then securely placed around your knee by velcro and the pearls within the knee wrap are pushed to each nook and applying the therapy where needed.
I know for my knee problem I need to potentially do some physio to help build up the muscle to try to help ease the situation as sometimes it's not convenient to be able to use the Therapearl when you're away from the ability to freeze/heat the wrap.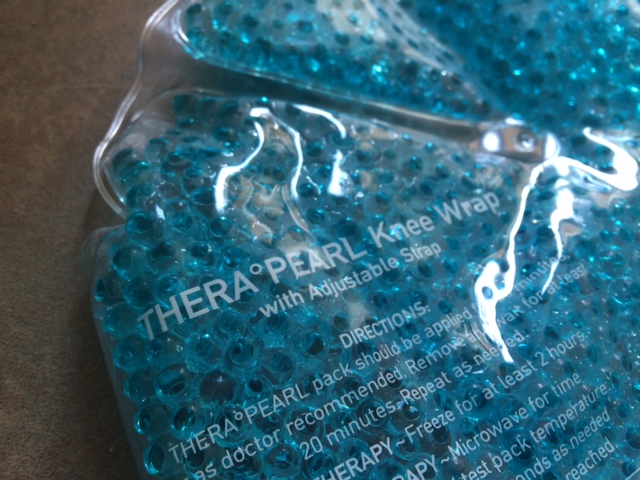 I've taken this section from the Therapearl website as I found this a very useful explanation of the Therapearl concept, click here for more info on Hot/Cold therapy.
What are the benefits of ICE therapy?
Ice therapy (a.k.a. cryotherapy) is one of the most common recommendations by doctors for injury prevention & recovery. Applying ice immediately after an injury or physical trauma (the sooner the better) constricts blood flow & slows bleeding/swelling. Ice therapy reduces pain & muscle spasm. Also, applying ice to the injured area decreases the metabolic rate of cells, which limits the risk of cell death after an injury and helps prevent long-term damage.
RECOMMENDED ICE TIPS: You want to ice during the first 24 hours following an injury, when there is evidence of swelling and/or bleeding. Even if you don't have an "injury," it's recommended to apply ice after any physical activity to lessen the effects of wear & tear on the body.
What are the benefits of HEAT therapy?
Heat therapy increases circulation (blood flow), effectively relaxing muscles & easing movement. Stimulating blood flow to injured areas once swelling has gone down promotes healing & speeds recovery of damaged tissue.
RECOMMENDED HEAT TIPS: Heat should be introduced at least 24 hours after an injury, once swelling/bleeding has subsided. Since heat stimulates blood flow, it will actually worsen any swelling or bleeding if applied too soon. It's recommended to apply heat prior to physical activity, to stimulate blood flow & warm-up muscles. Doing this will help prevent injuries during exercise.
You can currently buy the Therapearl products online or you can find them in most Boots.
*I was sent a Therapearl Knee Wrap for the purpose of the review, all thoughts are my own.