Bogor is situated on Java Island in Indonesia, a tourist hub popular with travellers and hikers due to the mountain setting, Mount Salak dominating the skyline.  With the island of Java not being overly large even though you're almost central Java when in Bogor the beaches are still accessible being a couple of hours drive away.  If you decide to base yourself in Bogor you could stay at the Royal Tulip Gunung Geulis which offers stunning views and a luxury environment and with rooms starting at around £115 a night it's not badly priced either, go to site for more info.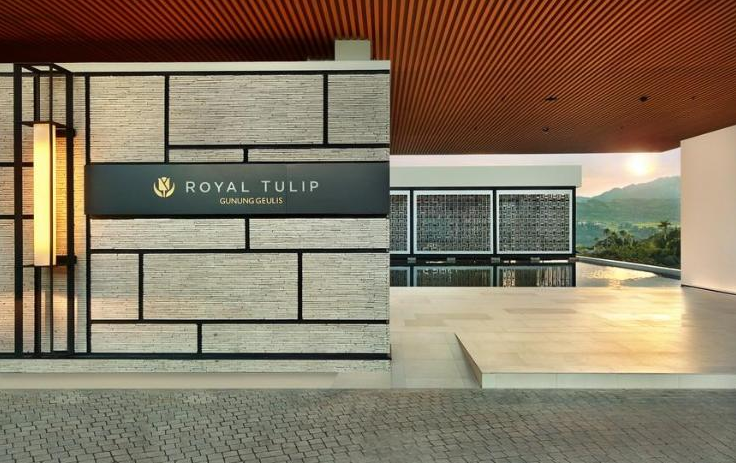 Some things to do in Bogor are:
Go on safari!
Taman safari park is Indonesia's best-loved conservation institute and also one of Indonesia's most popular natural theme parks.  You are able to drive through park and are expected to see animals like the Bengal Tiger, elephants, komodo dragons, cheetahs and orangutans to name a few, in the total there are 2,500 animals here. Taman safari park is about and hour and a half away from Bogor.
Bogor Botanical Gardens
The gardens are situated in central Bogor and is a great place to get away from the hustle and bustle of the city to relax and spend a few hours wandering around.  Set in over 200 acres you can expect to see many different varieties of plants and flowers native to Indonesia along with water gardens and fountains.
Climb Mount Salak
Mount Salak is actually a volcano although hasn't erupted since 1938.  Climbing Mount Salak is achievable in a day although there are options on camping on the mountain should you wish to tackle over 2 days.  Care should be taken however due to it being a volcano there are poisonous gases in some areas which should be avoided.  In this case it's probably advisable to seek out a guide in Bogor to take you up the mountain as they will know the safest route for you.
The Jungle Waterpark
Even if you haven't got kids with you, a visit to the jungle waterpark should still be on the cards.  The Jungle Waterpark is a series of exciting slides, a large swimming area and facilities to eat too. You can easily spend a day here if you wanted.  The park is situated in Bogor.
Visit a waterfall
Being a mountainous area, you're going to be able to find plenty of waterfalls to explore near Bogor, some of the waterfalls you could visit are: Cilember Waterfalls, Nangka Waterfall, Cibeureum Waterfall, Mount Bunder and Curug Seribu are just some of the waterfalls you can find within easy reach of Bogor.  They do however get quite busy at the weekends so it's recommended you visit on a weekday.
There are many other things you can do in and around Bogor, these are just a few suggestions, whatever you decide to do you'll be treated with awesome views and friendly people.
Have you been to Bogor, Indonesia?  What are you recommendations?