Planning a vacation that every member of the family will really enjoy can be a tricky deed. With various ages and interests in the mix, finding that perfect spot that offer everybody something to do, have fun and discover can be difficult.
Big cities are usually the best way to tackle this issue. They boast the coolest family attractions, parks and green areas are usually massive and they are generally rich in historical treasures.
If you're planning a family trip to the United States, you should bookmark this article with the children-friendliest US cities to add to your bucket list.
And if you're worried about moving around a big city you're not acquainted with, relying on the public transportation  and surrounded by the youngest members of the family, have you considered renting a car?
Moving Around Comfortably
Renting a car, whether it is a sports car, a minivan or a SUV, can be the solution you're looking for to move around from one attraction to the other in a comfortable and practical way. As you drive around you can explore the city at your own pace and make as many stops as you need.
When you opt for a car rental, you need to consider buying a car rental damage insurance policy. Of the various options available in the market, choosing a third party car rental damage insurance is the most affordable and reliable of all.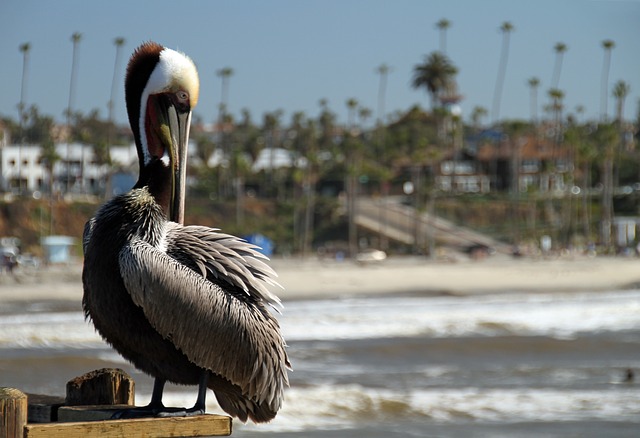 San Diego, CA
With great weather and tons of family attractions, San Diego is the first children-friendly city in our list.
Balboa Park has been a traditional and popular attraction for ages. You'll spend quite a couple of hours exploring the zoo and visiting the different animals. Make sure you don't miss the koalas and pandas! You should also explore the park's gardens and its 14 museums! The animatronic dinosaurs at TheNAT San Diego Natural History Museum or the kids' aviation hangar (where they can dress up in a space suit) at the San Diego Air & Space will definitely attract the attention of adults and children alike.
The New Children's Museum and SeaWorld San Diego will give school children a blast!
Tallahassee, FL
Florida's capital, Tallahassee, offers great weather and amazing natural attractions. If there are nature lovers in the family, or some avid explorers, spending some days in Tallahassee can be an amazing experience.  At Tree-to-Tree Adventure you can zip line over swamps  or take a jungle cruise at Wakulla Springs. It's the world's deepest and largest freshwater spring where you can see gators, manatees and much more!
New York City, NY
New York City is one of those US cities that children and adults feel naturally attracted to. Huge, busy, spectacular and cosmopolitan, it is definitely impossible to even think of feeling bored.
Book a ferry ticket and make a reservation to climb the 393 steps to the crown of the Statue of Liberty. It's such a memorable experience! Back in Manhattan, make sure you plan to visit the American Museum of Natural History and the MoMA.
Central Park deserves a visit as well! The zoo, the carousel and the climbing structures will delight your children, especially the younger ones.
A trip to New York City won't be complete without tickets to a show in Broadway. "The Lion King", "Wicked" or "Finding Neverland" are great picks for the little ones that the adults will enjoy as well.
If you have any time left, you can book a visit to the Brooklyn Botanic Garden.
Jackson Hole, WY
Home of some of North America's best ski slopes, Jackson Hole, in Wyoming, is a great location for a sporty family trip. Avid skiers will be able to enjoy stunning slopes while top instructors are available to teach even the youngest kids.
Of course, get ready as well to see elks and wild bisons roaming the grasslands… or just build a snowman!
Kauai, Hawaii
Hawaii is definitely an awesome holiday destination to travel with kids. Lovely weather, sunny days, stunning beaches… what can be more attractive to children than that? Kauai is our favorite Hawaiian location for a few reasons.
It's not as crowded as other islands, it's more affordable  and it has a beautiful weather as well. There are condos available for rental as well as great resorts. Kauai offers plenty of activities that everybody can enjoy.
Chicago, IL
Chicago is a great city for a family trip. Lincoln Park Zoo deserves a visit and you can rest assured that the little ones will enjoy Emerald City Theatre, combining arts and education into child-centric stage performances. Take in a baseball game  or go to Navy Pier and ride the Ferris Wheel!
Don't miss Maggie Daley Park! In summer, younger children will enjoy the huge playground while in winter the whole family can ice skate there for free!