I don't know about you but my kids come out of school absolutely starving!  If I remember I try to bring a snack with me for school pick-up but most often I forget so we tend to make a quick stop off at a garage on the way home…as they simply cannot wait till we get home!
The one thing I try to enforce is that a snack should be healthy and not just a chocolate bar or a biscuit…although not saying these are banned as I'm the biggest fan of chocolate and sweet things going, but I do limit these to certain days.
ChewyMoon is a new concept based on the food packages you may have already seen that are delivered to you on a regular basis as per your subscription requirements.  ChewyMoon is this but with a focus on aiming it at children.
A box contains 5 different snacks, mostly containing dried fruit and nuts and some activity sheets and comic strip, all contained in funky packaging and funny pictures.  Each box is tailored to your childs age and preference to certain foods and activities, the box is then put together by nutritionists and panel tested by kids, and the fun stuff inside is selected so it's age appropriate, you can then have the box delivered straight to your house every week.  (or in my case to work as I have two labradors who'd love to try them out first!).
I tried some of the treats on offer and I actually might be stealing some for when I go hiking, as they would be perfect!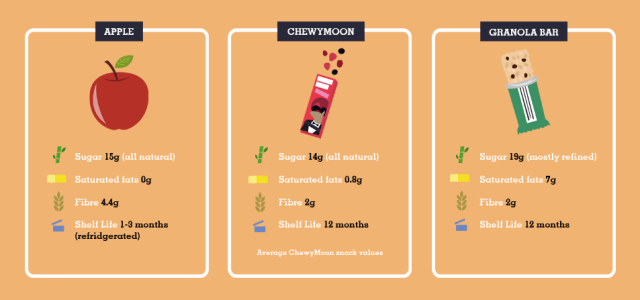 If the idea of having different healthy snacks appeals to you, you can opt for a trial box before subscribing which costs £4.95 + P&P and then if you want to subscribe to a weekly delivery you can get your first box free (just pay postage) and then subsequent boxes are £3.95 + P&P.  The best thing is there's no commitment so if you want to cancel you can do at any time.
*I was sent a box of ChewyMoon snacks in return for this post, all thoughts are my own.