Camping and Hiking are two things that go together perfectly, recently I was kindly sent the Vango 1 Man Blade 100 Outdoor tent to review.  I was planning on using the tent on a recent trip to Wales, however the weather was pretty awful so I ended up wimping out and 'wild-camped' in the car!
I did however on my return get the tent out so I could properly see what it had to offer.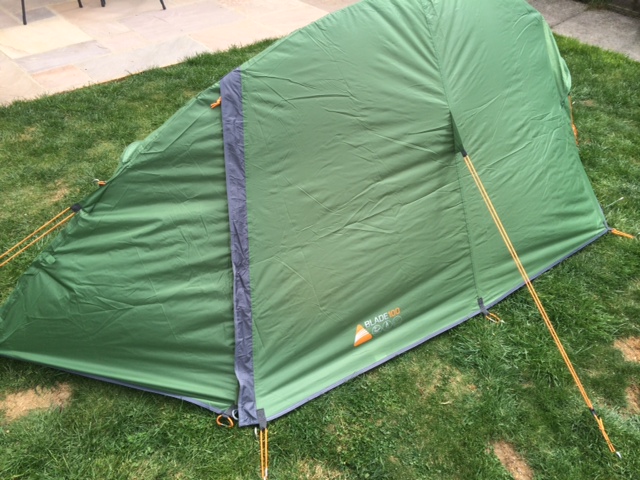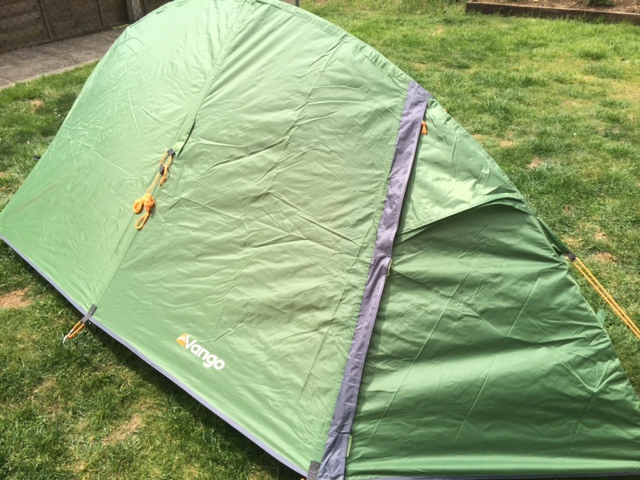 One of the first things I noticed was how light it was compared to the other tent I had taken camping, at 1.75kg it was a hell of a lot lighter to carry.
I was a little worried about how much space you had inside a 1 man tent, but actually it felt quite spacious even with your rucksack inside too and a decent amount of head room too.
The tent is inner pitch first, so not the most handiest set up when you're in a hurry to pitch in the rain, it was though pretty quick to assemble even so, with only 1 pole to use, it was up in around 10 minutes.
The flysheet is waterproof that is exclusive to Vango and is designed to keep you dry (Although I haven't tested in the rain yet).
I really like the flexibility of the doors, you can open so you have a fully opened porch, or you can just open one side.
One really nice yet simple feature on the tent is the reflective tabs on multiple pegging points of the tent.
What I hate most about packing away tents is never getting it rolled up small enough to fit easily back into its sack.  Vango have given you a stuff sack with ample room to fit in the tent quickly and then to help you condense the tent to fit back inside your rucksack they have compression straps…genius!
I was really impressed with the Vango 1 Man Blade 100 Outdoor tent and can't wait to take it out on more wild-camping adventures in the future!
You can currently buy the Vango 1 Man Blade 100 Outdoor tent from Outdoor Camping Direct for £99.99 (R.R.P £149.99)