Camping is something I want to do more of in 2017 and with a wild camp in the works with a few friends getting the right tent is essential.  You want a tent that's lightweight and compact but big enough to fit you and your kit in so everything stays dry throughout the night.  After careful consideration and a lot of reading reviews I decided to opt for the Vango Tempest 200 tent which was kindly sent to me by Go Outdoors.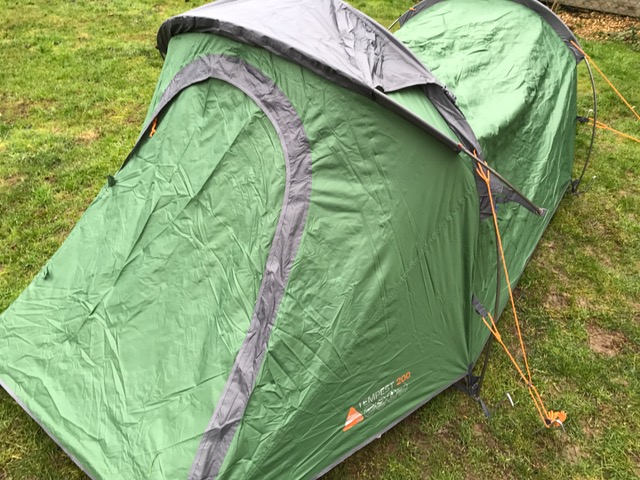 I've already got the Vango 1 Man Blade 100 tent so I know that Vango as an affordable tent brand was a good decision to make.  The Vango Tempest 200 is a 2 man tent, which in some cases can mean a bit of squeeze especially if you're backpacking and have all your additional kit along with two adult bodies to fit inside, but actually eve though I haven't tested with two people the inside is spacious and longer in length so you should have enough room to fit your backpacks either at the bottom/middle and also with the Tempest 200 boasting a big porch you can even store your gear in the porch which is protected and has a flysheet too.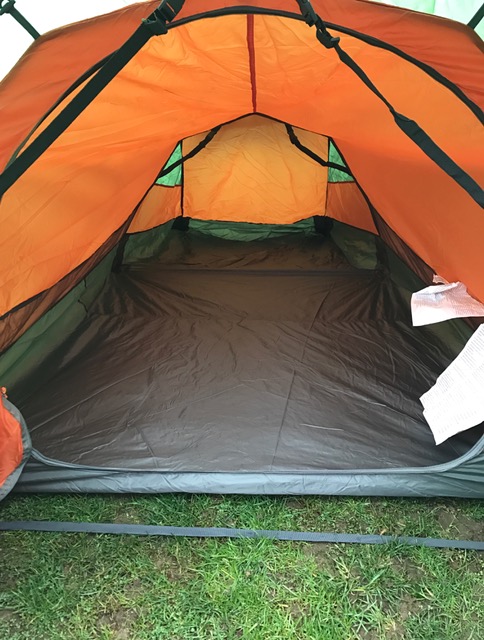 The Vango Tempest 200 tent is pitched outer first which actually makes perfect sense when you're on a wet mountain and need to get into the dry as soon as possible, conveniently the inner tent was already attached when I pitched this first time so the pitching time was really quick once I got started.
Another great feature and one I hope not to test too frequently is the unique 'TBS II' internal bracing system which means the tent will stay stable in harsh weather, with the completely waterproof polyester inner groundsheet will act like a bathtub even if the ground around you starts turning into a stream.
The Tempest 200 isn't the lightest 2 man tent on the market at 2.85 kg but I think for the size of what you get once pitched and the ability to compact it right down into its own compression stuff sack means it shouldn't take up too much room when on the move.
You can currently buy the Vango Tempest 200 tent from Go Outdoors for £129.99
*I was sent the Vango Tempest 200 tent for the purpose of this review, all thoughts are my own.