I don't know about you but growing up going to Clarks shoe shop was the place to go, with the exciting metal measuring machine that closed in on your foot as it measured your size, to being disappointed by my wide feet and that I couldn't get the much sort after princess shoes! (I was an 80's kid).  Clarks is most likely the best known shoe shop in the UK and it's still a place I go for my own childrens shoes.
I haven't ever really considered Clarks to stock the right style of shoe for me though oddly, but that's likely to be down to the fact that I'm normally there with 2 bored boys who want to get going as soon as their new shoes are fitted and paid for or risk the wrath of a meltdown….so not much time for me to have a look around the adults section!
So it was really great that Clarks recently got in touch to ask if I wanted to test out a style from their new collection of walking boots…..who knew they did walking boots?!
Having the option to choose any pair I liked, I opted for the Clarks Cold Diamond walking boot in black leather.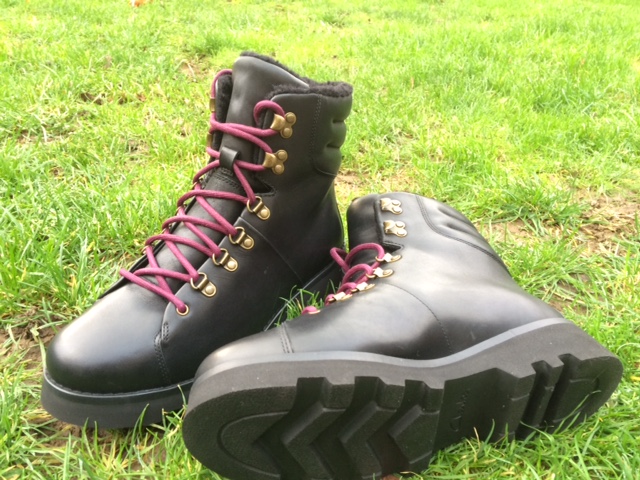 When the walking boots arrived the first thing I noticed was how light they felt, much lighted than my normal walking boot.
I really like the style too, I chose this particular utility style as I thought it would make a great everyday boot too and not just for the mountains, so I would get a decent amount of wear from them. Another great touch is using a different colour lace, this just adds another nice touch and makes them stand out as "not your average" type walking boot.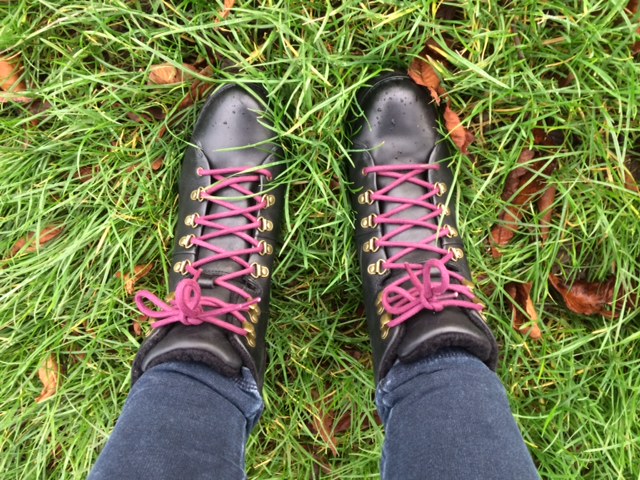 The boot has a warm lining which states will keep feet warm down to -20°C, not sure I'll get to test them at that temperature, but they certainly felt warm when I was wearing.  I wear a size 6 and the fit was nice, yet allowing a little room to be able to wear a thicker sock when on longer hikes.
They're quite a high fit, much higher than my current walking boot, they sit over the ankle bone, which actually I likely it made me feel like my foot was really secure, which I like when walking on uneven ground.  Also means that they look great with skinny jeans.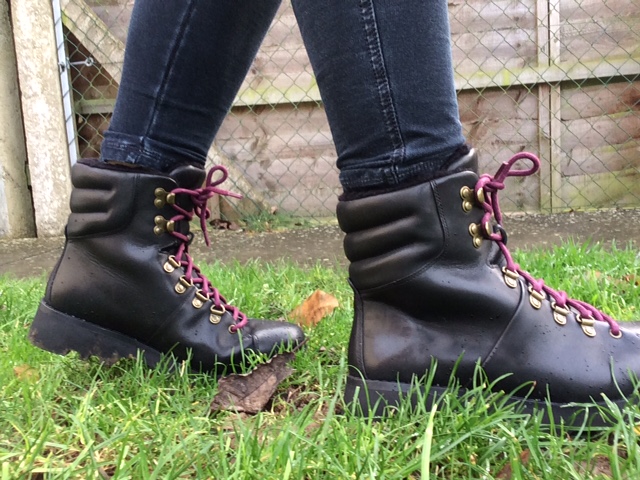 The sole is quite chunky and has nice big grooves and has Cushion Plus technology to enhance the comfy feel.
Product Details:
Upper Material: Leather
Lining Material: Textile
Heel Height: ½ – 1 inch
Sole Material: EVA
Fastening Type: Lace
Removable Insole: No
Trims: Eyelet, Shearling
I haven't tested these on a proper mountain hike as sadly not been able to get any trips in now what with the run up to Christmas, but on my next trip in the new year I shall be definitely taking them and given them a proper try, at which point I will update this post on how they got on with longer wearing and different terrain.  But for now they make a great everyday walking outdoor boot, fit for the school run or the dog walk.
The Cold Diamond walking boot from Clarks currently retails are £120.00 on the website which is in-line with the average walking boot.